Local Area Attractions Near Ouray KOA Holiday
Black Canyon of the Gunnison National Park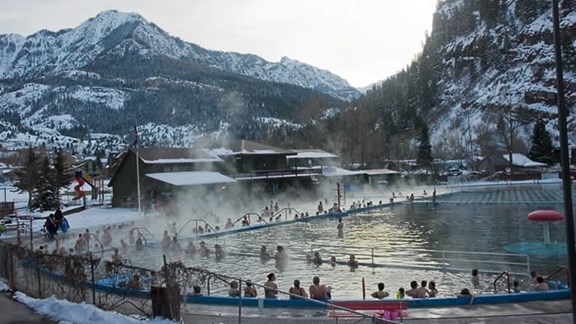 Ouray Hot Springs Pool
Ouray Hot Springs geothermally heated mineral pools range from 104 degrees in contrast to 75 degrees Fahrenheit or 40 to 24 degrees Celsius. Located in the heart of the San Juan Mountains. The hot springs pool, surrounded by 13,000-foot snow-capped peaks, also has five separate geothermally heated pools.  As a result, the pool has an adult only soaking section, two fast water slides (over 48" to ride or pass the deep water test), the obstacle course and climbing wall in the activity pool (over 12 years old or pass the deep water test), 8 lap lanes for a workout pool, two family and soaking, geothermal and playing pools.
1220 Main St PO Box 468
Ouray, CO 81427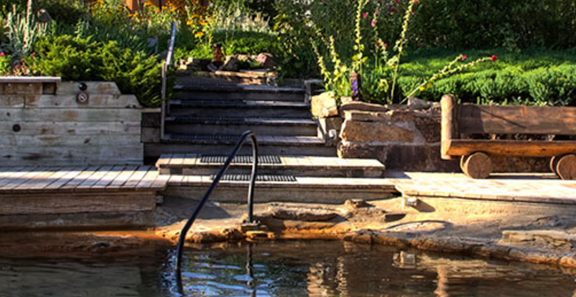 Orvis Hot Springs
Orvis hot springs in Ridgway have seven main naturally-occurring minerals with various health benefits. The waters here are most famous for their lithium content, highly sought after due to its soothing effects that naturally melt away stress and anxiety. A soak in Orvis Hot Springs can reduce the effects of conditions such as arthritis and eczema, by improving the function of many of the body's vital systems. Scientific evidence shows that the combination of the heat and minerals in hot springs improve blood circulation, relax tense muscles, relieve pain, and promote peaceful sleep.
1585 County Rd. 3
Ridgway, CO 81432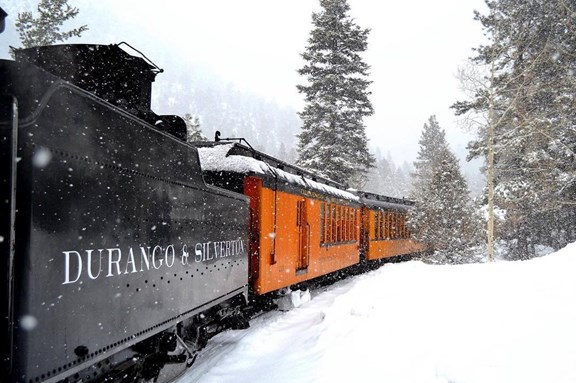 Durango Silverton Narrow Gauge Railroad
Durango was founded by the Denver & Rio Grande Railway in 1879. The railroad arrived in Durango on August 5, 1881 and construction on the line to Silverton began in the fall of the same year. Relive the sights and sounds of yesteryear for a spectacular journey on board the Durango & Silverton Narrow Gauge Railroad.
479 Main Ave
Durango, CO 81301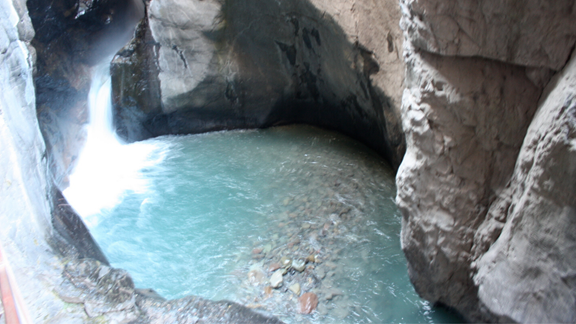 Box Canyon Falls
Ouray's own wonder of the world is the culmination of Canyon Creek narrowing and spilling thousands of gallons a minute of water over the falls. At this most spectacular geological formation, the 285 foot waterfall plummets into a narrow quartzite canyon. The narrow rock walls tower over the falls by nearly 100 feet! The park is on CR361 - off Highway 550 just south of Ouray.
Box Canyon Rd
Ouray, CO 81427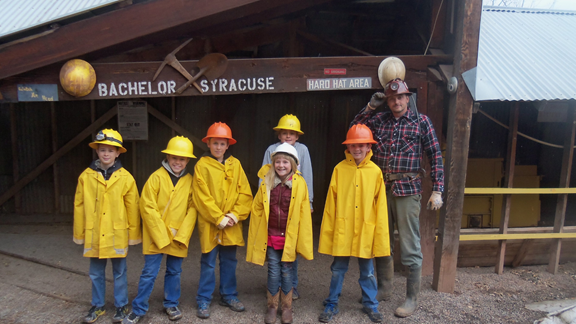 Bachelor-Syracuse Mine Tour
Experience the Bachelor-Syracuse Mine Tour which takes you 1,800 feet horizontally into Gold Hill, rich in gold, silver, and other precious metals.
95 Gold Mountain Trail
Ouray, CO 81427