Local Area Attractions Near Myrtle Beach KOA Resort
Exciting Attractions Just Blocks Away
Located in the heart of Myrtle Beach, SC, Myrtle Beach KOA is smack dab in the middle of the coastal city's myriad of attractions. You simply won't find a better camping location in this vacation Mecca than within our cozy campground. We're mere blocks from the ocean, so just grab your beach gear and head over whenever it suits your fancy. KOA is also within easy walking distance of some of the area's top attractions — Family Kingdom Amusement and Water Park, four miniature golf courses, live music theaters and more than 40 restaurants. 
If you feel like venturing out further, Myrtle Beach KOA is only a few short minutes from the Broadway Grand Prix, MORE mini-golf courses and world-class shopping attractions you don't want to miss out on.
The Carolina Opry
Winner of the Governor's Cup and South Carolina's Most Outstanding Attraction award, the Carolina Opry has delighted audiences for more than 20 years. This high-energy infusion of pop, country, Broadway, gospel and rock'n'roll music appeals to all ages. http://www.carolinaopry.com/ .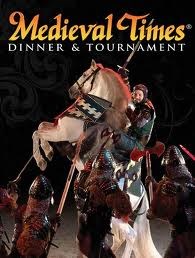 Medieval Times Dinner and Tournament
Take a step back in time (way back to the 11th century!) at this dinner show and jousting tournament. You will be greeted by the King and his daughter. Cheer for your knight as serfs and wenches bring you a four-course meal - served medieval style, without silverware.
http://www.medievaltimes.com/.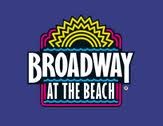 Broadway At the Beach
Broadway at the Beach was honored in 1996 as "South Carolina's most outstanding attraction". It includes 20 restaurants, over 100 specialty shops, 10 nightclubs, Ripley's Aquarium, Dragon's Lair Fantasy Golf and more attractions. For more information view their website at http://www.broadwayatthebeach.com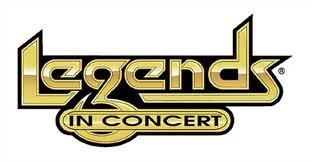 Legends In Concert
Legends In Concert is a live, on-stage re-creation of the performances of superstars from the past and present. The talented performers not only sound like the original stars, they look and act like them too. More than 60 of the world's greatest entertainers are presented in Legends In Concert.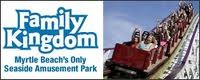 Family Kingdom Amusement Park
Spend a day at Myrtle Beach's only waterfront amusement park. See the ocean from the largest Ferris wheel in South Carolina. Splash your way through the water park, where you'll find high-speed adventures for the adrenaline-charged, and kiddie slides for the youngest members of your family. You may even want to take a long, lazy ride down a 425-foot river complete with waterfalls.

Pavilion Nostalgia Park
The Pavilion Nostalgia Park offers a collection of classic rides from the Pavilion Amusement Park. The famous Herschell-Spillman Carousel, Wave Rider, adult and kiddie Pirate Rides, and the Caterpillar, Dune Buggy, Boat and Teacup Rides are all here. The historic German Baden Band Organ plays, too!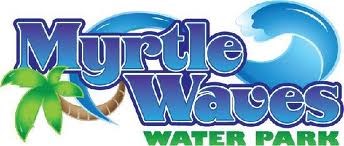 Myrtle Waves
All day water play with 20 acres and 30 rides, Myrtle Waves is the perfect place for any pace. Test your balance as you "Hang 10" on the Wave Warriors, or if your wanting to unwind, Lazy River is just the ticket, floating your cares away with a long, leisurely ride through the park. Do you like to watch people? Whether it's in a lounge chair or tube, the perfect spot is the 20,000 square foot wave pool. There's simply no better way to spend a day.
Check out http://www.myrtlewaves.com for more information.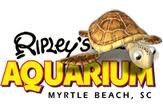 Ripley's Aquarium
This aquarium spans 87,000 acres and counts sharks, rays, anemones and octopi among its inhabitants. Guests may hold crabs in the Sea-for-Yourself Discovery Center, pet stingrays at Friendship Flats and stroll below swimming sharks in the Dangerous Reef. Shows and educational classes are held hourly.
http://www.ripleysaquarium.com/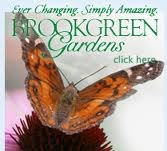 Brookgreen - The Country's First and Largest Sculpture Garden
The 9,000 acres of this National Historic Landmark are a veritable Garden of Eden with oak groves, palmettos, dogwood trees and a patchwork quilt of flowers blooming all year round. Brookgreen is home to America's oldest and largest outdoor sculpture garden, featuring nearly one thousand sculptures - not in a museum but dotted across the landscape. The low country wildlife preserve includes aviaries, an otter pond, and even an alligator swamp!
http://www.brookgreen.org/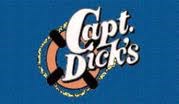 Sea Adventures
Just 10 miles south of Myrtle Beach, Captain Dick's Marina offers a variety of sea experiences such as inlet fishing, shark fishing, dolphin watching, saltwater marsh tours and parasailing!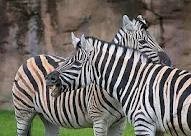 Waccatee Zoological Farm
Children love animals and the Waccatee Zoo is a very special and unique place for animal lovers of all ages.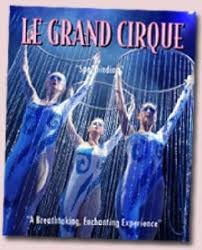 Le Grande Cirque
Inspired by the Cirque du Soleil, Le Grande Cirque features 50 world champion acrobats and performers from 15 countries. The exotic costumes, lively music and astonishing talent earn standing ovations at every performance.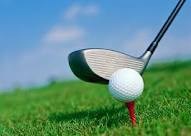 Golf Paradise
Home to more than 100 golf courses, Myrtle Beach is a golfer's paradise. Pros including Jack Nicklaus and Arnold Palmer have designed greens to complement the natural habitat of the area.
http://www.mbgolf.com/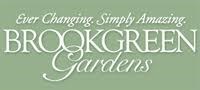 Brookgreen Gardens
Enjoy beautiful Brookgreen, the first public sculpture garden in America. Stroll beneath the moss-draped branches of majestic live oaks. Appreciate the legacy of this country's most influential artists, writers and statesmen. Explore Brookgreen Gardens -- where art and nature meet.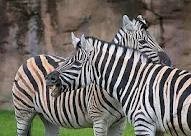 Waccatee Zoological Farm
Children love animals and the Waccatee Zoo is a very special and unique place for animal lovers of all ages. What affectionately began over 15 years ago as a private collection of exotic and domestic animals has turned into a delightful zoo that the entire family will enjoy. Located within a 500 acre farm in Socastee, the Waccatee Zoo contains over 100 species of animals, and all are treated like family. Open daily, weather permitting.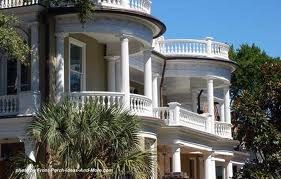 Historic Charleston, S.C.
Enjoy the many sights and history of Charleston. Visit world famous Boone Hall Plantation, site of many movies and TV films. Browse booths filled with wares in the open-air market, walk the narrow streets to the shops, galleries and restaurants. Tours offered from Myrtle Beach.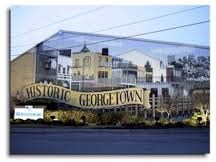 Historic Georgetown, S.C.
Historic Georgetown,SC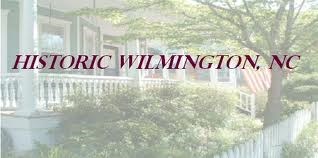 Wilmington, N.C.
Historic Wilmington, N.C.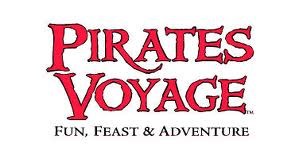 Pirates Voyage
In a dramatic change, Dolly Parton is hoisting the Jolly Roger and tilts her sails to the wind matey! Pirates Voyage is docking in Myrtle Beach! The spirit of Blackbeard and his buccaneers, Captain Kidd and Anne Bonnie sailing the coast of the Carolinas, comes to life in a new show opening in Myrtle Beach, South Carolina in June of 2011. http://www.piratesvoyage.com