We Are Family Award!!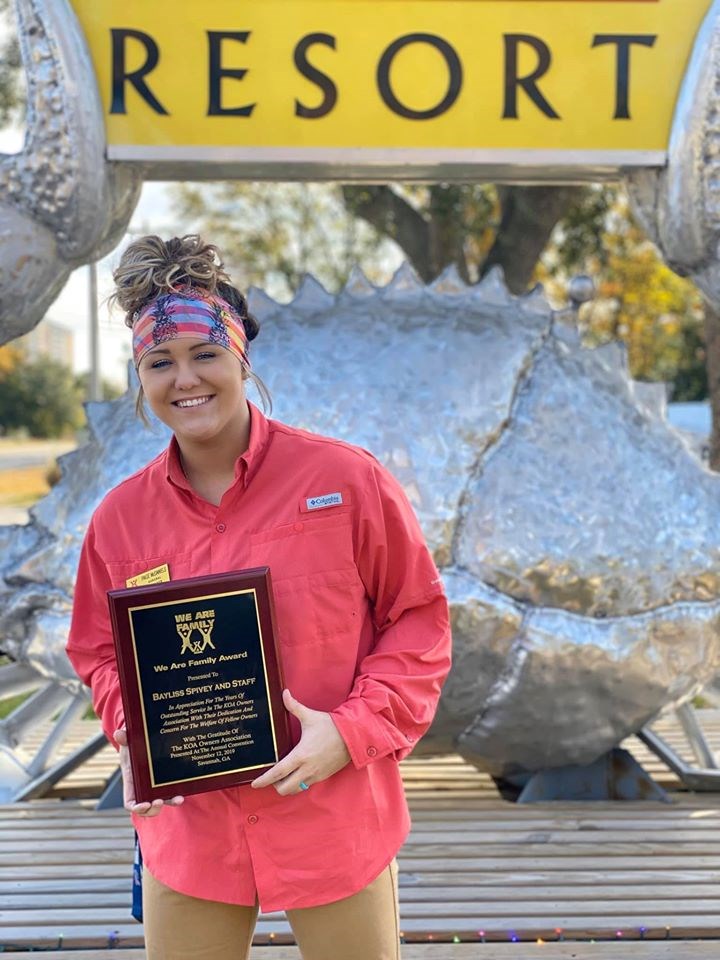 We have some exciting news! This year at KOAs annual convention we were awarded the We Are Family Award from the KOA Owners Association!! Here are a few words from our General Manager:
"I am so proud to have the opportunity to lead a staff who I love like my own. On behalf of the staff and myself here at KOA, we are eternally grateful for the love and support each of you show us daily. We take pride in our vision to make this the greatest destination for all of you and your families.
It is our hope that through each of us individually, our love will reflect who we are and the product we are trying to build here at Myrtle Beach KOA Resort.

We could not be who we are without each of you.
Like I said from the jump.... "It is a family, & I love family."
XO,
Paige, GM"