Glamping in Myrtle Beach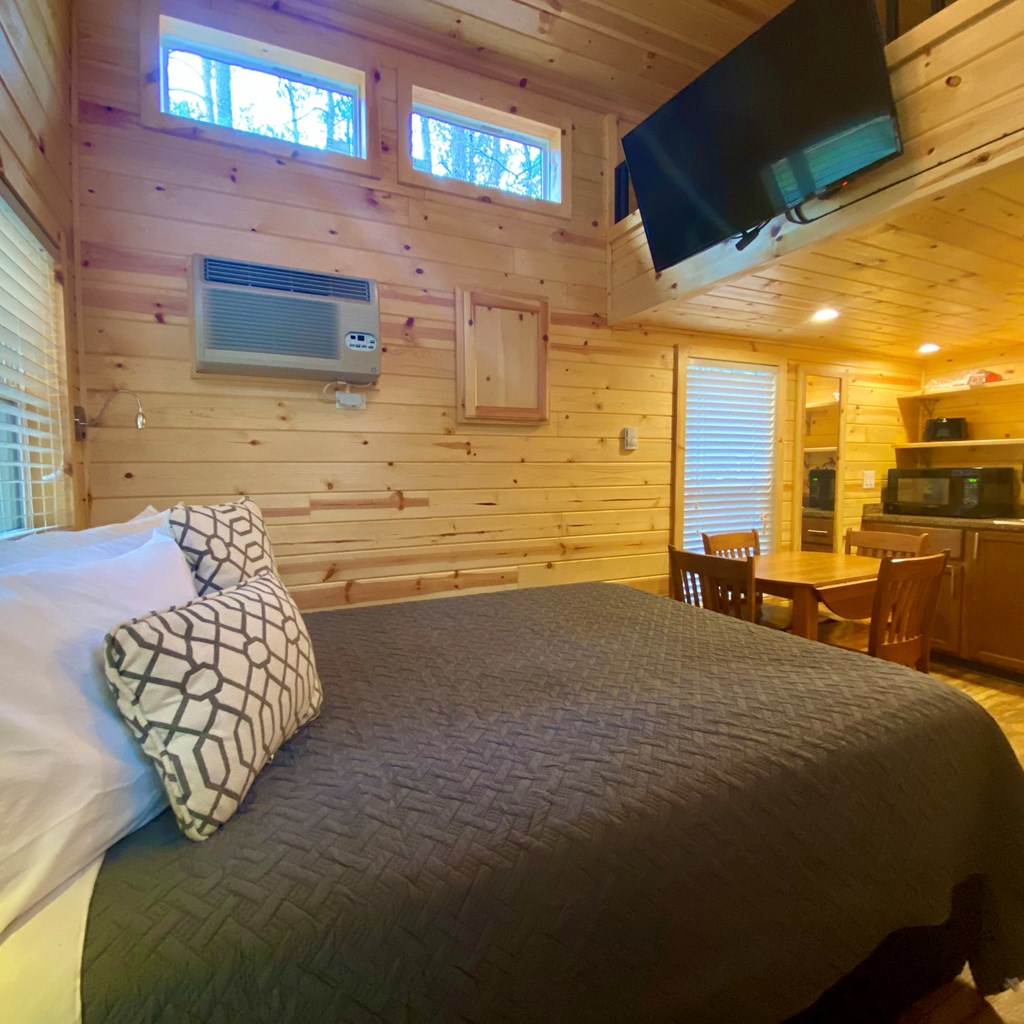 Getting out and enjoying the fresh air is important to your overall health and happiness. Myrtle Beach may be best known for its busy boardwalk and seaside attractions, but this bustling beach town has ample opportunities to connect with nature. If you want to truly enjoy this coastal community's beautiful beaches, serene marshlands, lovely lagoons and wooded wonders, a camping trip may be just the thing.
Fortunately, roughing it is not required to enjoy a camping experience. Glamping in Myrtle Beach provides the ideal way to be one with nature without leaving the comforts of home behind.
What Is the Glamping Craze?
Gone are the days where sleeping in tents and cooking your food over an open flame are your only options for enjoying a camping excursion. Glamping combines the words glamorous and camping to create a truly one-of-a-kind experience — it takes the basics of camping and adds in the cozy, homey luxuries you cannot do without.
Why Glamping Campers Love Myrtle Beach
If you want to try camping in Myrtle Beach, but you do not want to sacrifice your creature comforts, Myrtle Beach KOA is your gateway to an unforgettable glamping vacation. We are here to provide you with amazing options in North Myrtle Beach, where you can relax and truly connect with the great outdoors.
Here are a few reasons why glamping campers love Myrtle Beach KOA.
Nearby Natural Escapes
While most people come to Myrtle Beach to enjoy the boardwalk amusements, there is more to this resort town than these tourist destinations. North Myrtle Beach glamping allows you to relax on a quiet beach, hike through untouched marshlands and witness our incredible maritime wildlife.
While the beach and boardwalk are just a short walk from Myrtle Beach KOA, we are also near some of the Grand Strand's best natural attractions, including state parks, wildlife refuges and nature preserves.
Lodging
Our luxurious Deluxe Cabins are situated so they take full advantage of their beautiful surroundings, but they feature comfy beds, full or partial kitchens, full bathrooms and cable TV. We also have rustic Camping Cabins that provide a peaceful retreat and are conveniently located near our onsite restroom and shower facilities. No matter how you go about it, a glamping vacation at Myrtle Beach KOA means you will be enjoying all that nature has to offer in sweet comfort.
Cooking
S'mores and roasted hot dogs may bring back nostalgic memories of past camping adventures, but glamping opens up a wide world of culinary possibilities. Most camping trips focus on foods that can be cooked over an open flame. However, with a kitchen in your very own cabin, your glamping vacation can include all the foods you love, your favorite wines and maybe even some new fine-dining recipes you would like to try.
Book Your Own Glamping Experience Near Myrtle Beach
The ultimate glamping experience awaits you at Myrtle Beach KOA. From our peaceful Atlantic shores to coastal wildlife preserves, you will have the opportunity to connect with nature in a new way without giving up the comforts of home. Plus, our campground is filled with plenty of onsite recreational opportunities, such as a swimming pool, inflatables, karaoke and lots of opportunities to connect with your fellow travelers.
If you want to escape with family and friends to relax safely in the great outdoors, a unique glamping trip at Myrtle Beach KOA is an affordable option you are sure to love. Book your luxurious glamping experience today.