Fun and Exciting Vacation Getaways From Nashville, TN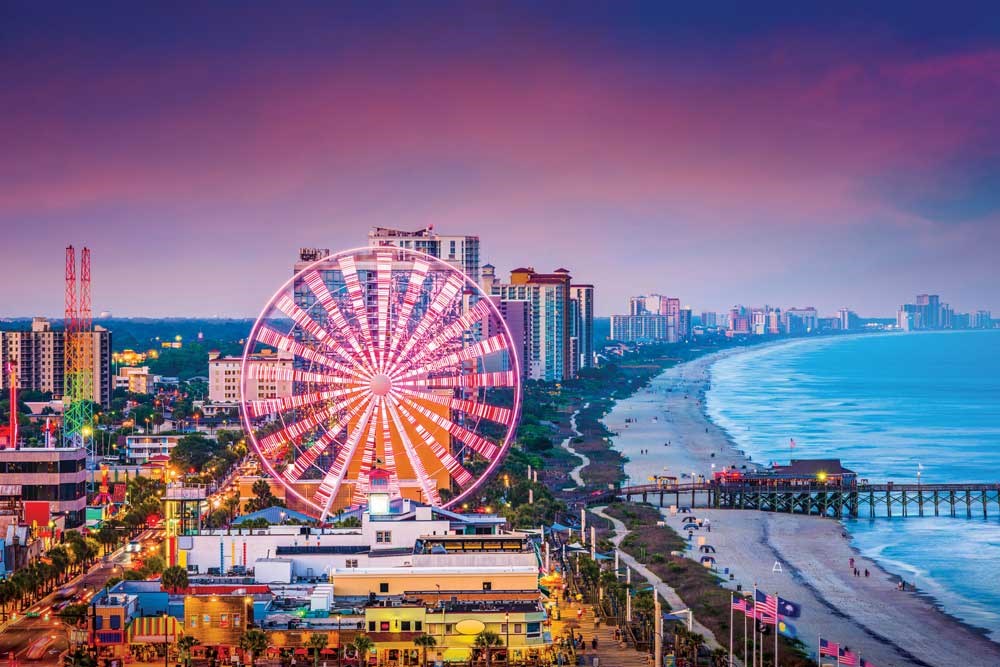 With the Grand Ole Opry in its backyard and incredible musicians around every corner, it's no wonder Nashville is known as Music City, U.S.A. This thriving music capital has a lot going on.
Still, it is nice to get away for a weekend to experience something completely new. If you are looking for some nearby diversions, here are a few suggestions on where to go on vacation from Nashville, TN.
Embark on a Mountain Getaway With the Family in Pigeon Forge, TN
Pigeon Forge is known for many things — stellar dinner theater, exciting attractions, Dollywood. However, this tourist paradise is also your gateway to the Great Smoky Mountains National Park. Visitors come year-round to visit the attractions and set out for an unforgettable mountain adventure complete with hiking, mountain biking and white water rafting. Whether you are into nature or into family-friendly fun, Pigeon Forge has a healthy dose of both.
Journey Through Thousands of Years of History on the Natchez Trace
When you are looking for vacations close to Nashville, TN, do not miss the Natchez Trace Parkway. This scenic drive and historic forest trail extends nearly 440 miles from Nashville to Natchez, Mississippi. It roughly follows the original Natchez Trace trail cleared by prehistoric animals thousands of years ago. Through the years, the corridor has been used by American Indians, European settlers and important figures in American history.
Along the way, you will encounter gorgeous hardwoods, an array of wildlife and sparkling waterfalls. The parkway is more than a scenic drive. There are many recreational opportunities to discover as well, including memorable hikes, historic sites and horseback riding.
Drive a Tank in Morgantown, GA
Sometimes, a vacation destination is known for one thing. Morgantown is an unassuming small town on Blue Ridge Lake in Northern Georgia. While it borders the beautiful Chattahoochee National Forest, most visitors come for one thing — tanks. Thunder around in an armored tank at Tank Town USA. You can drive the course, feeling the power of this incredible machinery under your complete control. You can also put the tank's destructive force to the test by smashing a car to pieces.
Getaway for a Weekend of Beach Antics in Myrtle Beach, SC
There are so many reasons that Myrtle Beach attracts thousands of visitors each year. Its subtropical climate means beautiful weather almost all year round. Outstanding entertainment venues let you enjoy world-class concerts and shows for all ages. Prime shopping outlets mean you can find fantastic souvenirs and gifts for everyone back home. If you ask anyone why they love Myrtle Beach, though, the top reason is in the name — 60 miles of sparkling waters, white sands and endless beachfront fun. If you're looking for an oceanside vacation close to Nashville, TN, it does not get any better than the Grand Strand.
For last-minute vacation and money-saving packages, Nashville residents can count on Myrtle Beach KOA for the best accommodations in town. We are just minutes from the beach, with luxurious and socially distanced Deluxe Cabins available. Book your beach getaway today at Myrtle Beach KOA.