5 Reasons to Camp vs. Staying in a Hotel by the Beach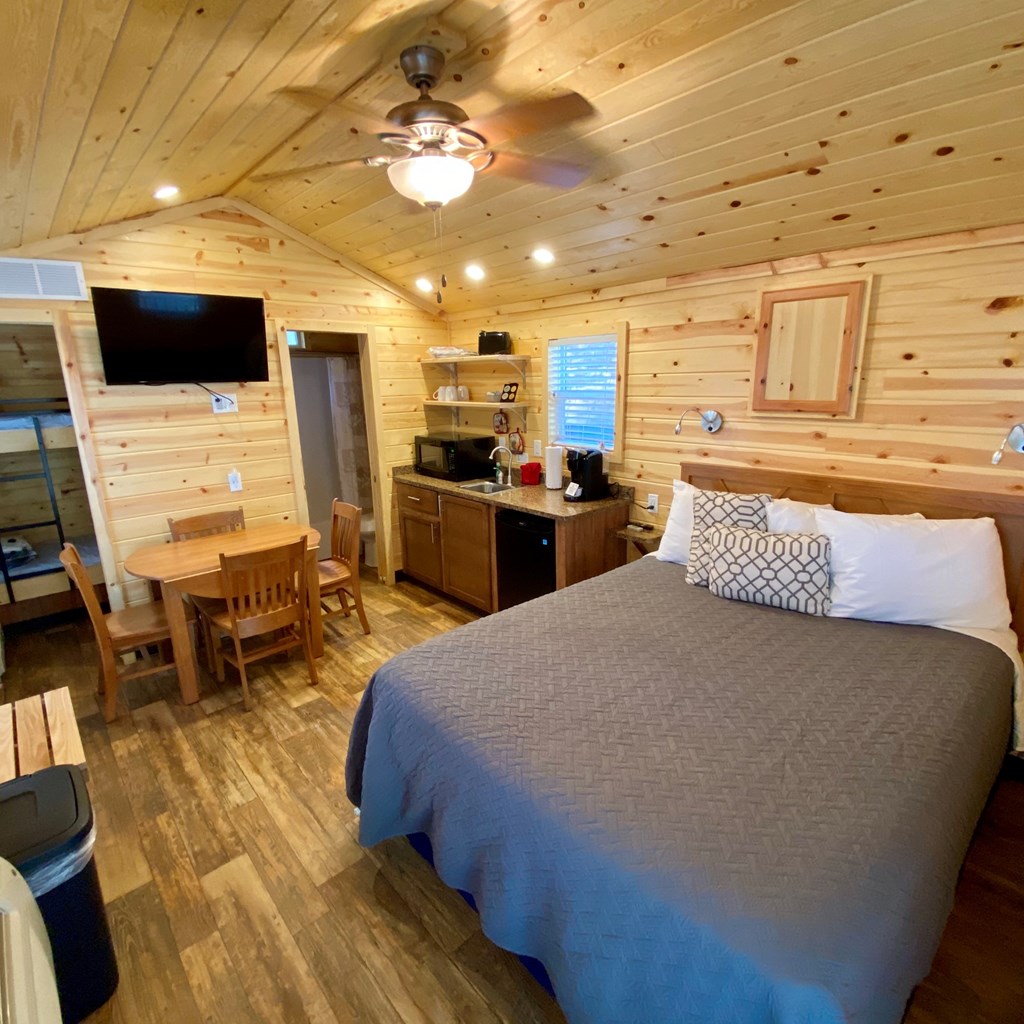 If you are looking for a stateside getaway that appeals to everyone in your crew, Myrtle Beach, in beautiful South Carolina, is the perfect solution. Pristine beaches where you can lounge on the sand and swim in the surf, tons of family-friendly entertainment and lots of great food are just a few of the fun options this resort town offers. While booking a hotel is most people's go-to lodging option, there is an alternative — camping.
Camping is a great way to truly experience the natural beauty of Myrtle Beach. Plus, there are a lot of benefits you can enjoy from the comfort of a cozy campground.
With that in mind, here are five reasons to choose camping vs. your standard hotel for your South Carolina beachfront vacation.
1. Camping Can Be Safer
When considering hotel vs. camping in Myrtle Beach, South Carolina, cleanliness and safety are top concerns.
Individual campsites offer more social isolation and distance from others than hotels do. Plus, you will not see the high volumes of people that hotels experience. Add your own RV to the equation, and camping is by far the safer choice.
2. Camping Can Be Less Expensive
Myrtle Beach is a slice of oceanfront paradise. Each season, visitors flock to our shores to experience 60 miles of gorgeous beaches as well as world-class entertainment around every corner. Most hotels take advantage of our city's immense popularity by upping their prices.
Camping, on the other hand, is much less expensive. Myrtle Beach KOA features many of the amenities that hotels offer, as well as some unique ones, without breaking the bank. If you want to enjoy an affordable family vacation in fun-filled Myrtle Beach, camping is the best option.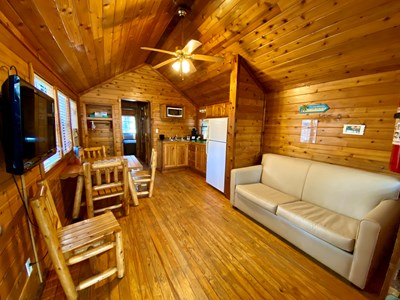 3. Camping Offers Diverse Experiences
Most hotel rooms look about the same, but no two campsites do. You also have many ways to create your ideal camping experience. If you love to commune with nature, for example, tent camping connects you with the great outdoors.
Glamping is another option if you do not want to rough it in a tent. Luxurious accommodations offer all the amenities and comforts you would find at a local hotel. Some lodgings even resemble tiny homes, complete with bathrooms, a kitchen and a private deck, and they can sleep up to five people.
You can bring your big rig for a slice of home wherever you park it, too. No matter what kind of experience you prefer, camping has many more options over hotels.
4. Camping Includes On-Site Entertainment
From roaring campfires to group games to swimming pools, most campgrounds include a variety of on-site recreation for all ages. When you choose camping, you do not have to look far to find incredible entertainment. Just open your tent flap or look out your RV's front door.
5. Camping Keeps You Close to the Best Attractions
People choose hotels because they want to be close to all the action Myrtle Beach has to offer. After all, what's better than walking a few short steps to the shore for a day of beachside fun? Myrtle Beach KOA has a prime location better than most area hotels. Our campground is within easy walking distance of the beach plus some of the area's best attractions, like Family Kingdom Amusement Park.
Book Your Myrtle Beach Camping Experience Today
Now that you know how incredible camping in Myrtle Beach can be, there is no question. When it comes to camping vs. hotels, camping takes the prize. As you make your plans to visit our incredible shore, check out the impressive amenities and lodging styles available at Myrtle Beach KOA. Make your reservation online or give us a call at 843-448-3421.