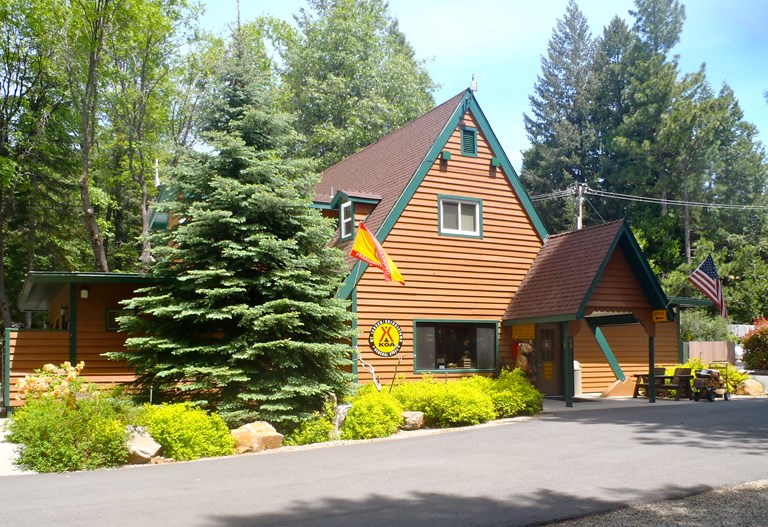 Local Area Recreation Near Mt. Lassen / Shingletown KOA
Our local area is known for great fishing and hiking. Enjoy your time at our campground and spend a day hiking in the mountains or fishing Hat Creek.
Fishing
We have streams and lakes near by. Hat Creek, which is approximately 20 minutes from the campground, is world renown for fly fishing. Our campers have been very successful in catching brown and rainbow trout. Hunting (Deer, Bear, Duck)
Deer, Bear, Duck Beautiful Hiking Trails
Lassen National Park offers many hiking trails including, Kings Creek, Sulphur Works and Bumpass Hell. Additional hiking on the NE corner of Lassen National Park is Cinder Cone Trail with awesome views of the crater and the neighboring valley.Also, there are 5 miles of trails winding through McArthur-Burney Falls Memorial State Park.