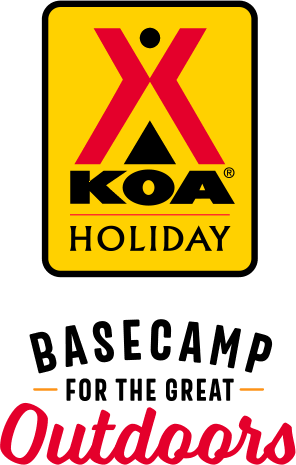 KOA Holiday Campgrounds
Whether you're exploring the local area or hanging out at the campground, KOA Holidays are an ideal place to relax and play. There's plenty to do, with amenities and services to make your stay memorable. Plus, you'll enjoy the outdoor experience with upgraded RV Sites with KOA Patio® and Deluxe Cabins with full baths for camping in comfort. Bring your family, bring your friends, or bring the whole group – there's plenty of ways to stay and explore.
KOA Holidays Feature:
RV Sites with a KOA Patio®
Deluxe Cabins with full baths
Premium Tent Sites
Group meeting facilities
Directions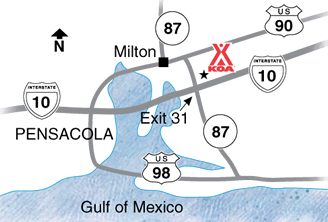 From I-10: Take Exit 31, then go north on Highway 87 for 1/10 of a mile, turn right into entrance.
Get Google Directions
Jan 16, 2021
WAY overpriced and the blonde haired women I spoke to on the second day was rude.
Jan 15, 2021
Good for an over night stay just off the highway. It's a friendly and clean park.
Jan 11, 2021
Good stop off highway. Long pull thrus.
Jan 10, 2021
Very helpful and friendly!
Jan 10, 2021
The staff were not particularly welcoming. I'm not sure if they had a rough day but I didn't feel it was a normal KOA feeling. Ever response was negative to every question I had. I hope their day got better,
Jan 10, 2021
It was fair. My site was one of the unimproved sites. I was given 10% off for this after I complained. Park has potential but needs updating.
Jan 09, 2021
The campground as such is nice, but it is very noisy due to the I10 adjacency. Not sure how to fix that. Put stored units along the interstate and more trees/ hedges?
Jan 08, 2021
I stayed for 2 months and enjoyed. The grounds and facilities always clean and maintained. Staff always nice and helped with anything you would need.
Jan 08, 2021
So friendly, accommodating and helpful. The best ever. Real southern hospitality. Thank you so much!!!
Jan 08, 2021
Medical emergency required us to seek an RV location locally while we were traveling and Milton/Gulf Pines was there when needed. Staff was courteous and helpful to my wife while I was in the hospital and I cannot thank them enough. Nice, friendly and quite when we needed it.
Jan 08, 2021
Very easy check in. Quiet
Jan 06, 2021
Not set up for pull through towing. Water and sewer to far away. Won't even reach with extension. No trash drop off. 39 Ft class A
Jan 05, 2021
Way too expensive rip off. Small site. Never again.
Jan 04, 2021
Nice park, quiet and welcoming. Easy to maneuver and park the RV.
Jan 04, 2021
We were very disappointed that the heater in the pool was broken. This should have been clear on the website, so we would know this before making our reservation. Sharing a cement pad and picnic area with the neighbor is not good. Loud next to the interstate. No numbers on the mini golf. Staff comes in to clean when I'm showering. The campground and bathrooms were clean. Staff was pleasant.
Jan 04, 2021
It's a nice park, and we've stayed there previously several times, but have never been taken to the cleaners as we did the last time. $82.66 for 1 night equals robbery. I'm pretty sure that my comment will not be displayed on KOA.com.
Jan 03, 2021
Would have given it a 5 star, however when we booked our stay we were told the heated pool is year round, when we got there they told us something was wrong with the heating system. Other than that our stay was fantastic. Well kept sites, lots of very nice employees. Would definitely recommend staying here!!
Jan 03, 2021
Well maintained very clean!
Jan 02, 2021
As a full timer it is ONE of the MOST EXPENSIVE I have EVER stayed at. And the taxes that were added were right at a $100.00. We stayed for a month to visit grandkids. They are building another BIG park across I-10. Will try that next year or go somewhere else. Park work campers were very nice and helpful. The ONLY reason I would not recommend is the extravagant cost of OVER 1,000.00 with electric
Jan 02, 2021
1 night only. Convenient off Rt 10. Liked that laundry accepts credit cards. Liked individual bathrooms(toilet, shower, sink with locking door).
Jan 01, 2021
The park and facilities were incredibly clean and the staff was excellent. Thank you for a wonderful week
Dec 31, 2020
Only stayed one night. Thought it would be a concrete slab but it was dirt. Disappointed for the price we paid. Leaving the campground in a big rig 39' plus tow vehicle is not eat to get back to 1-10. Need a break in the median rather than a difficult u turn.
Dec 30, 2020
The site was all sand with tree roots all over the site which were tripping hazards. Nicer lots with grass sat empty the entire tume we were there. The water was luke warm. The game room was not open nor the community center. The pool heater was broken and they said they are not fixing it because of the cost. Yet, all of these amenities are offered on the website. We shortened our stay
Dec 30, 2020
Easy to find off I-10. A great campground feel and really easy pull-through spots. Love the tall trees. Looking forward to staying in the future when COVID is behind us. Thanks!
Dec 30, 2020
This was our third visit in the past year and we have found it to be convenient with a lovely, park-like setting. Clean bathrooms, too. Really like the pull-through sites. Thanks!
Dec 29, 2020
cable, wifi sucks , the bathroom needs some work and staff in the office was rude. For the price it was not worth the money we paid , Live and learn, never again.
Dec 28, 2020
One night stay over. Office and maintenance staff friendly and took care of our empty propane tank quickly! Thank you again. Right off interstate 10 so great very convenient stopover on trip to Orlando.
Dec 26, 2020
Very nice place, clean i will visit again... great customer service....
Dec 25, 2020
A quick stop for us, traveling from Florida to Texas. Easy in and easy out. Thanks.
Dec 21, 2020
Clean, convenient and friendly. No issues and we enjoyed the mini golf!
Dec 20, 2020
Excellent for a night or a season. Highly recommended.
Dec 20, 2020
Our first time staying at a KOA, and it was fantastic! Beautiful grounds, well kept, restrooms/showers were exceptionally clean, and very friendly staff! Plenty of fun amenities for families too.
Dec 15, 2020
We called Milton/Gulf Pines the morning of our arrival due to not knowing if and when we would get to Florida. The person I spoke with got us in for an extended stay within a half an hour. All employees there were so helpful and friendly. We had a great stay and would definitely stay again.
Dec 14, 2020
Everyone was very helpful. Workers always busy trying to keep campground clean.
Dec 14, 2020
Next to interstate. Could not sleep. It was unreal. Will not return there.
Dec 06, 2020
Many long term construction workers with very loud diesel trucks idling & moving around for hours every night and early morning. I-10 traffic noise was continuous. Water faucet froze one morning, then NO water the entire next morning due to failure of underground line. Spotty Wi-Fi. HD CATV cut out continuously 3 days. Concrete parking & patio were level but lot flooded after rain. WAY OVERPRICED!
Dec 06, 2020
Awesome just awesome
Dec 03, 2020
Very nice campground. Very clean laundry room. It is a nice are accessible to beaches and nice restaurants.
Jan 10, 2021
Nice place, but couldn't find anyone when checking in, nor when we checked out. Must be under staffed. Nice and clean eazy to park no complaints
- Laddie Siders on Google
Dec 26, 2020
Great Park love the KOA campground!
- Rose Wolf on Google
Dec 28, 2020
Great camping full hookups and great people
- willie lytte on Google