Miles City KOA Journey Recreation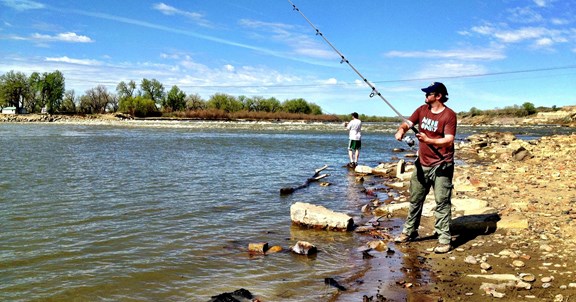 Fishing in the Tongue River and Yellowstone River
Just to the west of the campground, across the dike, is the Tongue River. Follow the Tongue River along the dike for about 500 yards and you will be where the Tongue River empties into the Yellowstone River. If you love fishing, you are in luck. Extrordinary fishing awaits in both rivers!  Get your fishing gear on and don't be surprised to catch Walleye, Rainbow Trout, Smallmouth Bass, Catfish and Largemouth Bass!
Agate Rock Hunting Along the Yellowstone River
A short 500 yard walk along the dike on the west side of the campground will bring you to the beautiful Yellowstone River. If you treasure agate rocks, which are translucent varieties of microcrystalline quartz, a walk along the shore of the Yellowstone River is just what you need! Keep your eyes to the ground and before long, your pockets will be filled with agate rocks! Four Wheel Kid's Bikes
We have just what the kid's want - pedal driven four wheel "ATV"s all ready to go all around our park.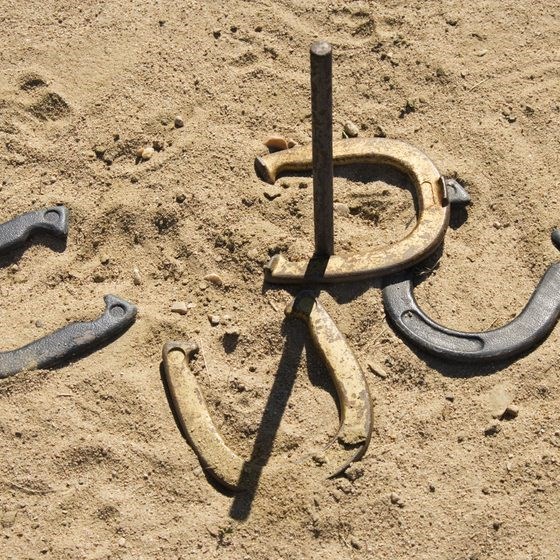 Horseshoes
Yep. We have a traditional Horseshoes setup. Don't know how to play? Well, each person has two horseshoes and tosses them towards an upright iron stake. A ringer (where it goes around the stake) is three points. If no one gets a ringer, the closest to the stake gets one point. First to 21 wins!!!
Local Area Recreation