Local Area Attractions Near Miles City KOA Journey
Use the Miles City KOA as a base camp as you discover all the rich history our area has to offer. Visit the Range Riders Museum just a mile a way! If you like art, go check out the Custer County Art Center or the Water Works Art Museum both a mile away from the campground. Check out the neat restaurants, shops, and bars five blocks away!
Range Rider Museum
At the museum you will find true local history, everything from a collection of over 400 guns to replica of Fort Keogh. It includes nine different buildings housing thousands of articles, as well as a Charles M. Russell Gallery.
Explore Historic Downtown Miles City
Take a self-guided walking tour of Downtown Miles City.  Visit the Montana Bar, which is the second oldest bar in Montana (612 Main Street - 1908), the Olive Hotel, where "Gus" died in Lonesome Dove (501 Main Street -1899), our City Hall and Fire Station (19 S 8th Street - 1914), Commercial Block (511 Main Street - 1885), First Presbyterian Church (1401 Main Street - 1914) and Dr. Redd's Brick Building (502 Main Street - 1883).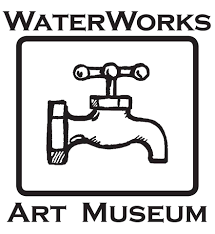 Water Works Art Museum
Home to a collection of contemporary works in a variety of mediums that are displayed in the gallery year-round. This museum is free to the public. Open Tuesday-Sunday 9-5.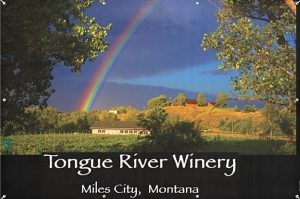 Tongue River WInery
The Tongue River Winery and the Thaden Family are committed to making wine out of local and regionally grown fruits. Recreation
There are many outdoor recreational activities available in the Miles City area and in the vicinity of the park.  These include fishing, bird watching, rock collecting including agates, golfing, and hiking.  Fishing in the Yellowstone and Tongue Rivers is excellent for catfish, perch, and crappie, as well as other warm-water species, and are within walking distance of the park.  Spotted Eagle Lake, approximately 1 mile from the park, is stocked with fish and is particularly inviting for children.  Picnicking, walking trails, and just relaxing are also ideal activities here!
Local Area Recreation Near Miles City KOA Journey