Local Area Attractions Near Manchester Beach / Mendocino Coast KOA Journey
We are surrounded by beauty and activity. Beautiful oceanic views, redwoods, and much more. Mother nature at her best has blessed us, making our campground the perfect spot to rest while checking out all the nearby attractions.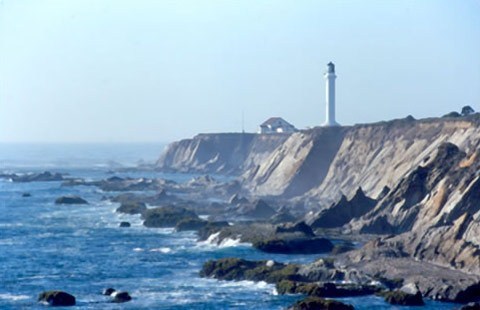 Coastal Lighthouse
Increasing shipping traffic to "dog hole" ports, dangerous reefs and several tragic shipwrecks all combined in the mid - 19th century to prompt to construction of a series of lighthouses along the California Coast. Among several along the coast on spectacular headland settings are:

Point Arena Light and Museum - Just five miles south of the campground, originally began operation in 1870 and was destroyed by the great 'quake of 1906. It was soon rebuilt, salvaging the iron spiral stairs and lens room from the original light and began operation for the second time in January of 1908. Docent led tours are available.

Point Cabrillo Light & Preserve - Located about 33 miles north of the campground and 3 miles north of the town of Mendocino. The light itself is a wooden structure and the FRESNEL lens was first lit on June 10, 1909. Point Cabrillo is one of the few stations left where the original keeper's dwelling still remains.

Point Reyes is further south in Sonoma county.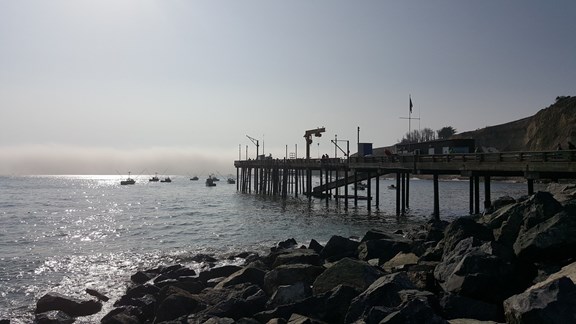 Whale watching lookouts
Any high spot along the coast line is great. Some particularly good places are the Point Arena Lighthouse, Schooner Gulch, Manchester Beach - Alder Creek Access Road, Scenic look-out just north of Irish Beach or the Mendocino Headlands.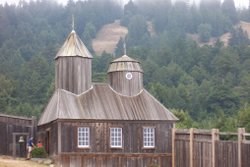 Fort Ross State Historic Park
Fort Ross State Historical Park Originally settled in 1812 as a Russian Fur Trading Colony then sold to John Sutter (of Sutter's Mill) in 1841 after the colony was abandoned. The Park has numerous interpretive and historical exhibits and excellent reconstructed/replicas of the original 1825 Russian Chapel and Fort buildings. Some of the original Russian Orchard and the old Call Ranch House and garden dating from a slightly later period can also be toured. Guided tours are available. Take a little extra time to walk down the cove and beach. Must See!!
19005 Coast Highway One
Jenner, CA 95450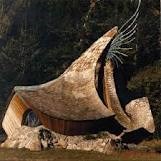 The Sea Ranch
This country home community is well known for its unique architecture, a contemporary version of the New England "Salt-Box" style. Homes of Sea Ranch have been the focus of articles in Architectural Digest and Sunset magazines. There is an Architectural Home Tour and Wine Tasting event in May, sponsored by the Soroptomist on Mothers Day weekend. There are four public beach accesses, Shell Beach, Walk on Beach, Pebble Beach and Black Point Beach. (There is no RV parking available at these beaches.) Also open to the public is the Sea Ranch Golf Links. On the east side of highway one is a tiny jewel of a chapel (mile marker 55.66) open daily for meditation for the weary traveler.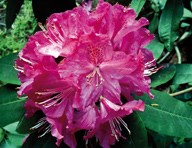 Kruse Rhododendron State Reserve
Be sure to take this side road tour in spring when the rhoddies are in bloom!