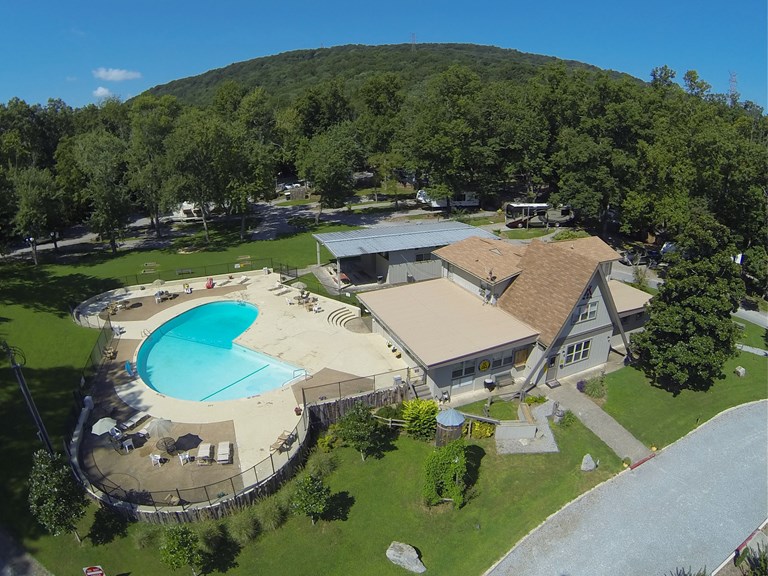 General Campground Information
Check in and check out times
Check in is at 2:00 pm eastern standard time and check out is 12:00 noon eastern standard time. Please call ahead if you will be arriving before normal check in time. A early arrival fee of $20.00 may be added if registration is before 2:00 pm Eastern Standard Time.
Data and Communications
Please be aware that we provide very high speed internet (dedicated T1 plus 200 MB). Therefore we feel with this reliable means of providing a wealth of information and entertainment, we no longer provide any TV channels.
Meet Your Hosts
"Welcome to our home"
The importance of family time was the deciding factor to enter into the campground business for Brian and Allison, owners of the Lookout Mountain/Chattanooga West KOA in Georgia.
Brian, who had been an Mechatronics engineer, and his wife, Allison, who was an MDS nurse, decided to purchase their campground in 2007 because they felt they needed to spend more time with their family. "We had been avid campers in the past," says Brian, "and felt that running our own campground would be a good opportunity to work at something we like to do. We also get to be with our children (Max and Tessa) every day." During the last 13 years, Max has been working at the park and takes pride in knowing that he has been a major part in the success of our campground. Tessa is a heading off to college this year to advance her education.
Campers can enjoy going for a cooling dip in the swimming pool or bouncing on our jumping pad. "We treat our customers the way we would like to be treated," says Brian.
When they're not busy working on the campground, Brian can be found recording & playing music and Allison enjoys reading & volunteering time for the orchestral and marching band at our local school.