Local Area Attractions Near Littleton / Franconia Notch KOA
The Littleton/Franconia Notch KOA is located in the western White Mountains of NH. We are 15 minutes from the Franconia Mountain National Park ... a short drive from Crawford Notch ... Pinkham Notch ... Kinsman & Evans Notch. In the area are hundreds of miles of hiking & biking trails ... covered bridges & waterfalls ... historic sites & shopping .... tram & train rides .... souvenir and antique shops ... moose tours and zip lines ... ice cream tasting & cheese nibbling. There are many restaurants that will satisfy everyone taste. Visit Mount Washington, the highest mountain in the northeast (6288 ft.) and enjoy a ride on the Cog Railway to the top or drive yourself up the Auto Road. The Kancamagus Highway ... the most scenic road in the state ... winds through the White Mountain National Forest. We can show you the way. After an enjoyable day in the area, return to your RV site, tent site or cabin and enjoy a campfire or barbeque & smores' ... sitting along the beautiful Ammonoosuc River.
Mount Washington Cog Railroad
1 hour from campground. Take an exciting ride up the highest peak in the Northeast in the coal powered steam train or biodiesel. See the vast Mountain View, on a clear day you can see up to a hundred miles away to Portland, Maine Harbor and the Sears tower in Boston. On top you can stroll the Observatory Deck, Tip Top House, Weather Museum. There is a snack bar, gift shop, post office and restrooms. Plan on a 3 hour round trip and it is recommended that you purchase tickets in advance online at thecog.com or by phone 603-278-5404. Sit back and enjoy the experience.
1 Mount Washington Auto Road
Route 16 Pinkham Notch
Gorham, NH 03581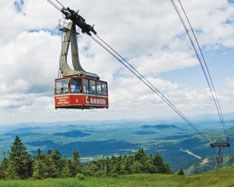 Cannon Mountain Tramway
15 minutes from campground. Have a picturesque ride in the Aerial Tramway ride to the summit of Cannon Mt. See the view of Vermont's Green Mountains to the west and Mount Lafayette and Presidential Range to the east. At the top, you'll find a cafeteria, restrooms, walking paths and an observation tower. Learn about the famous stone profile featured on the state quarter at the Old Man of the Mountain Historic Site. Also, at the base, you will find a gift shop, more restrooms, cafeteria and also the New England Ski Museum, open daily free of charge from noon to 5 pm. You can also do some hiking through Franconia Notch on the 10 mile paved trail or on the multitude of mountain trails. Also nearby is Echo Lake, with a beach, boat rentals, lifeguards, snack bar. A short walk will take you to Sunset Bridge where you'll be treated to spectacular views of Sunset Hill, Mt. Lafayette and beyond.
Rt. 3
Exit 34B & 34C
Franconia, NH 1

Old Man of the Mountain Historic Site
15 minutes from campground. See the mountainside location where the Great Stone face once was. In May of 2003, Mother Nature reclaimed the official symbol of New Hampshire, crashing it to the bottom of Franconia Notch. Check out the museums memorabilia and photos. There is a great siting area at the base of Cannon Mt.where you can view where he once was. You might try your hand at fly fishing in Echo or Profile Lake for trout, too!
Rt. 3
Exit 34B
Franconia, NH 1

The Basin
20 minutes from campground. Called the Old Mans foot basin, this 25-foot hole, is bored into solid granite over the last 25,000 years. Only .1 mile from the parking lot, any level of hiker can take in this spectacular sight at the beginning of the Pemigewasset River. Picnic tables available. Great stop over for a rest, picnic, hiking or just enjoying the cold, cold water of the Basin.
Rt. 3
Exit 34A
Franconia, NH 1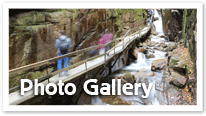 Flume Gorge
20 minutes from the campground. The Flume Gorge is two-mile self-guided nature walk. The Flume within Franconia Notch was formed 200 million years ago, it's a natural gorge with spectacular waterfalls, vistas and covered bridges. The Gilman Visitor Center is good for some souvenir/gifts, restrooms, cafeteria, historical displays. A must see.
Rt. 3
Exit 34A
Franconia, NH 1
Local Area Recreation Near Littleton / Franconia Notch KOA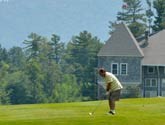 Golf
Golfing in the White Mountains has been a favorite activity to visitors and with good reason. Some of the best views in the mountains can be seen from the links of the region's many golf courses. A golf game on each of these courses presents a new and unforgettable experience for every golfer. There are 18 golf courses with-in one or two hours of the campground. Some are with-in a few miles. We have discount coupons for some and you can choose from difficult or more leisurely courses.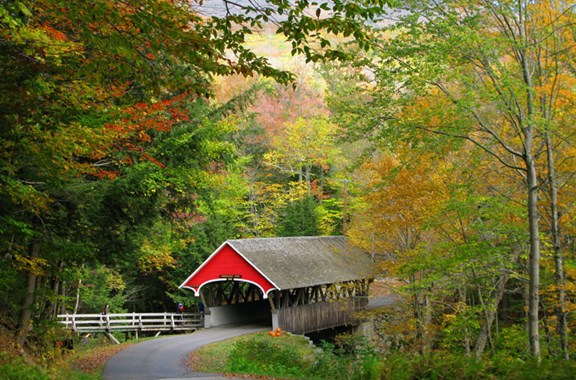 Covered Bridges
Covered bridges in the White Mountains are an integral part of the landscape. This is a great place to wait out a summer shower, steal a kiss or watch raging river waters swollen by the melting winter snows. Take one of our self-guided tours or make up your own and see some of over 50 covered bridges in the White Mountains area.
Fishing
You can walk into the river, over the banks from the campground and do some great fishing in the Ammonoosuc River to catch that trophy rainbow trout. Other rivers and streams in the area that are especially notable include the Swift River along the Kancamagus Highway, the East and West Branch of the Pemigewasset River, the Saco River, the Ellis and Wildcat River. Those who prefer lake fishing can cast a line at Moore Reservoir on the Connecticut River, Big and Little Squam, Stinson Lake, and Echo Lake; and Profile Lake (fly-fishing only). And you can get a 1, 3 or 7-day license at the local sport shop.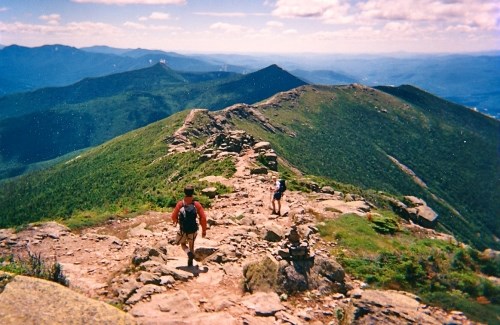 Hiking
There are short hikes that, for minimal effort, can take you to a waterfall or a spectacular view, as well as longer hikes to scenic outlooks, lakes and ponds and mountain summits. Within minutes of the campground there are 48 / 4000' Mountain tops and hundreds of trails, for young and old. You'll find trails for the serious hiker or that family hike and picnic. Let us direct you in the right direction for your desires. We are only 15 minutes from Franconia Notch and less than an hour from MT. Washington and most of the White Mountain National Forest, with hundreds of miles of marked trails.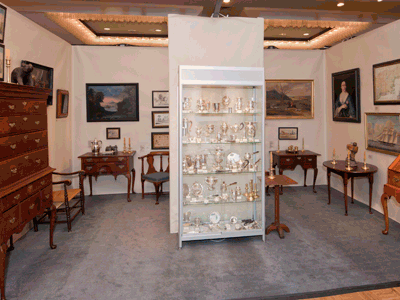 Antiquing
There are many places in the area to search for that once-in-a-lifetime find. The White Mountains is a fertile hunting ground, with many individual dealers to large group shops and enticing country auctions. Nearly every small town has an antique shop or two, but towns like North Woodstock, Bethlehem, North Conway and Littleton are known for their excellent antique shopping.