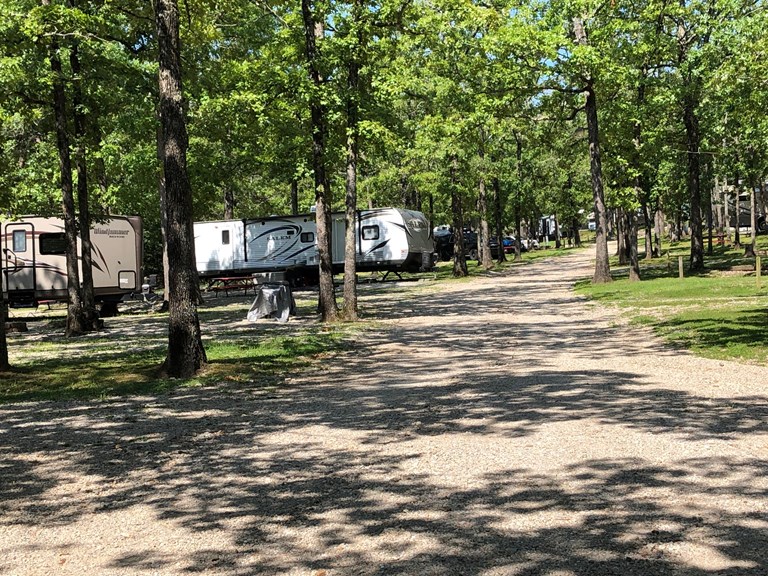 Lake of the Ozarks / Linn Creek KOA Reviews
Directions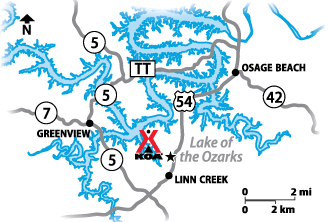 Northbound on Highway 5 turn east on Hwy 54 for 3 miles. Southbound on Hwy 54, 10 miles south of Osage Beach.   Best to use 1 Campground Road for GPS when looking for camp.
Get Google Directions
Jul 06, 2020
We stayed in one of the non-smoking apartments and it reaked of cigarette smoke . Also, someone must had froze fish in the freezer and then thawed in the refrigerator. Both, the refrigerator and freezer smelled like fish. Each time they were opened, they caused the apartment to smell like fish. Another complaint is that the three apartments had to share a grill and fire pit.
Jun 16, 2020
We stayed at KOA Linn Creek from 6/10/20-6/15/20. We absolutely can not say enough positive things about this Campground.�ϋ���������The staff Debbie to Luis were such kind and welcoming individuals. Lori the owner was so helpful and welcoming. They have done amazing things to this campground. We enjoyed our apartment we rented above the pool. It was a wonderful "home away from home" e
May 04, 2020
This KOA is right off the main highway so the road noise is quite loud. The campground looks rundown and unattractive. We purchased wood and it was new and green so it just wouldn't burn. It's the worst KOA I've stayed at and usually we love them. Considering there are so many options at Lake of the Ozarks I would never return to this one.
Jul 12, 2020
Great camping spots...for new KOA they have some kinks to work out but should be a great place to visit.
- Paul Siemonsma on Google
Jun 28, 2020
We stayed in the moose cabin. Nice and clean. Good amenities.
- Preston Faudere on Google
Jul 08, 2020
Stayed in the "Downstairs Apartment", not a camp site, for our overnight stay as we were trying to avoid hotels during our necessary COVID-19 road trip. The room was very comfortable, with a kitchenette for us to prepare our own food, clean bed and bath and the comfort of being in nature and not some typical hotel environment.
- gadgetguy2k on Google

Lake of the Ozarks / Linn Creek KOA
Open All Year
4171 US-54
Linn Creek, MO 65052
Check-In/Check-Out Times
All Sites
Check-in: 2:00 pm, Check-out: 11:00 am
Operating Hours
Sunday: Open 24 hours
Monday: Open 24 hours
Tuesday: Open 24 hours
Wednesday: Open 24 hours
Thursday: Open 24 hours
Friday: Open 24 hours
Saturday: Open 24 hours
Lake of the Ozarks / Linn Creek KOA
Get Google Directions

© 2020 Kampgrounds of America, Inc.