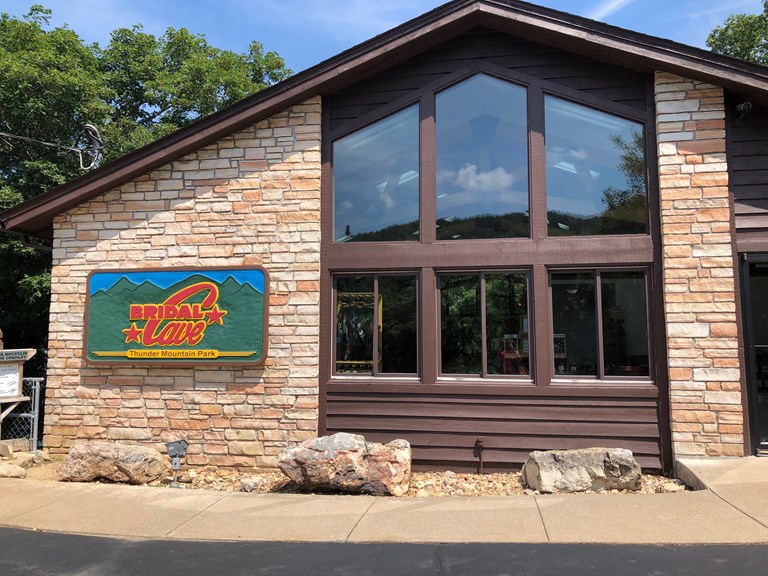 Lake of the Ozarks / Linn Creek KOA Local Attractions
Local Area Attractions Near Lake of the Ozarks / Linn Creek KOA
The Lake of the Ozarks area has lots of local attractions. In addition to boating, our guests can visit such places as the Swinging Bridges of Brumley, Ha Ha Tonka State Park and the Golden Rlock Winery to mention some.  The Swinging Bridges are exciting to see since they are so close together. They are narrow and over a scenic river.   Ha Ha Tonka State Park is 12 minutes (7.9 miles) from Lake of the Ozarks/Linn Creek KOA. At the park there are 8 known caves. Ha Ha Tonka Castle can be seen on the grounds. Golden Rock Winery is a place where you can taste fruit wines.
The Swinging Bridges of Brumley
Scary but exciting.
Hw 42
Ozarks State Park
Osage Beach, MO 72560 Haunted Ozarks Bed and Breakfast
If you like haunted houses, you want to be sure to visit the Haunted Castle House Bed & Breakfast in Brumley near the Lake of the Ozarks.  This Haunted Castle House has concrete walls 2 feet thick and turret-shaped crown.. It was recently shown on the Travel Channel.     It was built around 1850 and was a home to a doctor who lived and practiced medicine..   It has been said that visitors experience all kinds of vibrations, tapping on shoulders and someone shaking their bed. The haunted Bed and Breakfast is located at 841 State Hwy C in Brumley, MO  65017.    A must to visit if you are in this area!.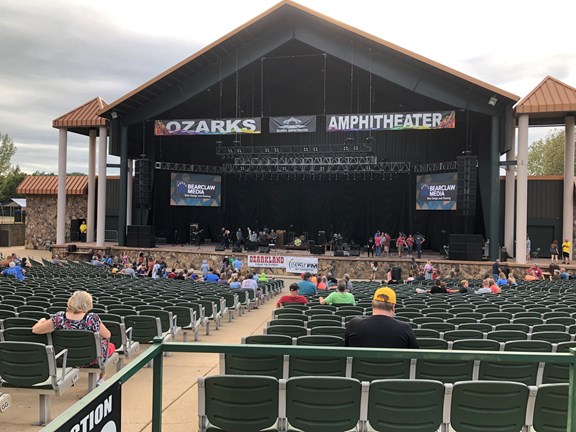 Ozark Amphitheater
The Ozark Amphitheater with a seating of 10,000 hosts national concerts throughout the summer.  Come park your camper at Lake of the Ozarks/Linn Creek KOA and take in the concert of your favorite singer or band at the Ozark Amphitheater.  Located at 2629 North Business Route 5, Camdenton, MO 65020, it is only a 13 minute drive (10.5 miles).  The website for information for all the concerts is http://ozarksamphitheater.com/    or you can call (573) 346-0000.   
Names and concert dates are taken from the Ozark Amphitheater website.
2629 North Business Route 5
Camdenton, MO 65020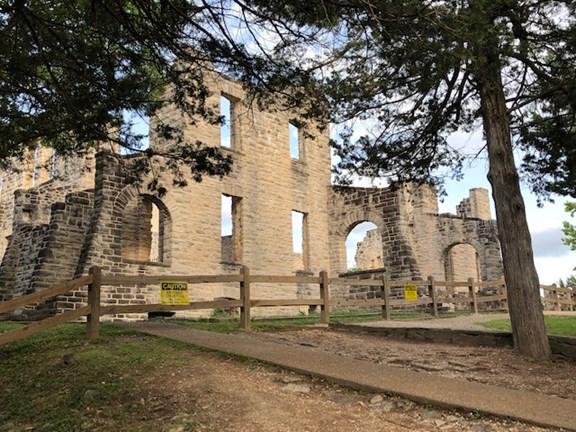 Ha Ha Tonka State Park
Spend a day at Ha Ha Tonka State Park where you can wander the trails and see the Ha Ha Tonka Castle. Great views of the lake.
See the castle that Kansas businessman Robert McClure Snyder.  His sons later completed the Castle although it was destroyed by fire years later.
Well-worth the visit.
1491 Missouri D,
Camdenton, MO 65020 BIKEFEST LAKE OF THE OZARKS 2019
The 13th annual Lake of the Ozarks BikeFest takes place September 11 to September 15, 2019. Come be part of it!  Live Music and Entertainment, Tons of Bike Builders and Vendor areas.