Leander / NW Austin KOA Holiday Recreation
Have fun at NW Austin / Leander KOA! This campground provides numerous opportunities for on-site activities. Pool will open mid March so enjoy the pool / hot tub.  Challenge friends or family to a game of basketball, pool, tetherball , or horseshoes. Relax around the community fire pit roasting hotdogs and S'Mores. Children will enjoy playing in the large sandbox and playground area. Spend quiet time in the clubhouse reading, playing games, watching TV, or just visiting. Every morning at 8:30 am in the clubhouse wake up to complimentary coffee. 
We look forward to your Visit to NW Austin / Leander KOA soon!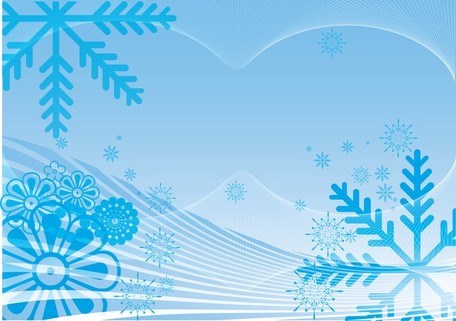 MONTHLY ACTIVITIES
See our monthly published KOA FUN FINDER posted in the Office and thru out the campground for scheduled Monthly Activities and Events in our campground and the surrounding area!
REGULAR ON-SITE AMENITIES & ACTIVITIES
Check out our self-directed activities!
DVD Rental
Ready to relax with a movie, but there is nothing good on TV and you don't feel like going to the Redbox down the road?  We can solve that for you.  Head over to the kamp store and rent a DVD for $1.08, taxes included.
Book Exchange
Finished all the books you brought for the journey?  Head over to the Clubhouse to take advantage of our book exchange.
Board Games
When the weather is not quite what you hoped for, find your way to the Clubhouse and choose from a selection of board games, activities and toys.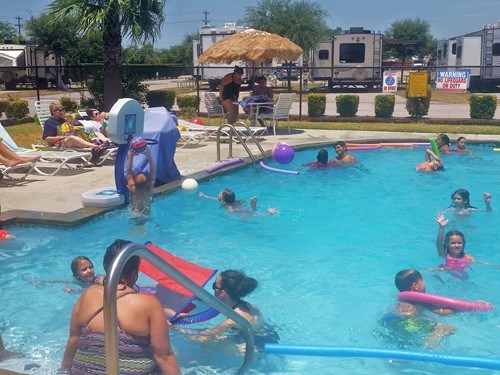 Cool Off! Beautiful Swimming Pool w/waterfall and hot tub
Splish-Splash and have fun in our pool during the summer and warmer weather months. Spend the day relaxing by the pool with family and friends. Pool and hot tub are seasonal.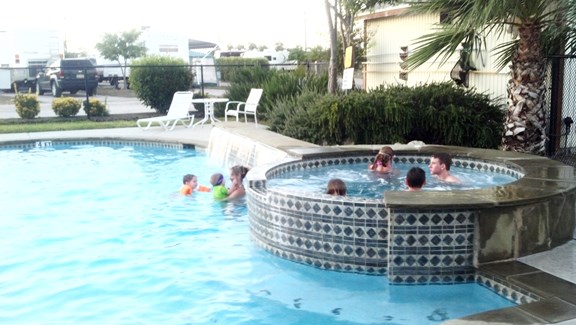 Hot Tub/Spa
Treat yourself to a soak in the hot tub.  The hot tub closes for the winter on Nov. 7th and will reopen Mar. 7th weather permitting.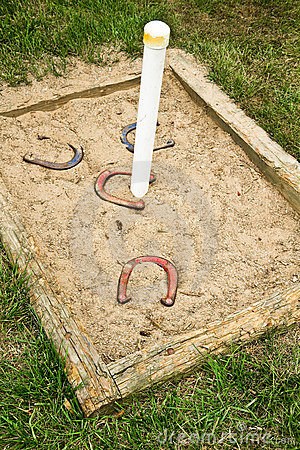 Horseshoes
Throw your weight into a competitive game of horseshoes.  Challenge your friends and family in this Texas outdoor classic!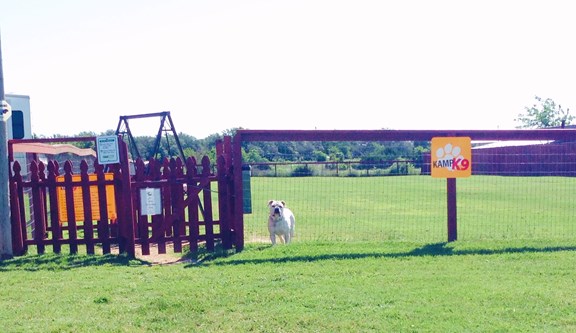 K-9 Pet Area
Our fur babies need a place to play too!   We have created a perfect gated and spacious retreat for them to run and play.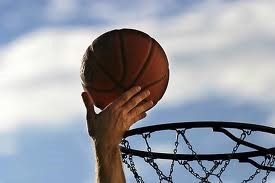 Outdoor Basketball
Shootin' hoops is not the only thing to do at our basketball court.  H-O-R-S-E is an old time favorite, but there is so much more.  Others include the basketball freeze dance (goofy dancing while dribbling and when the music stops the players stop), musical dribble (like hot potatoes, but dribbling a basket ball) and sticky shoes (freeze tag, but the person tagged has to dribble in place).
Kids Playground
The world of imagination comes alive on a playground.  Bring your kids on over to play and imagine a world of pirates and pirate ships, space missions, desert adventures...they are all possible with a grand imagination.
Tetherball
Tetherball, some of us play according to the rules, others do not, while others simply do not know the rules.  Whichever category you fit into, come throw the tetherball around the pole, toss it back and forth to a friend or invent a new way to play.