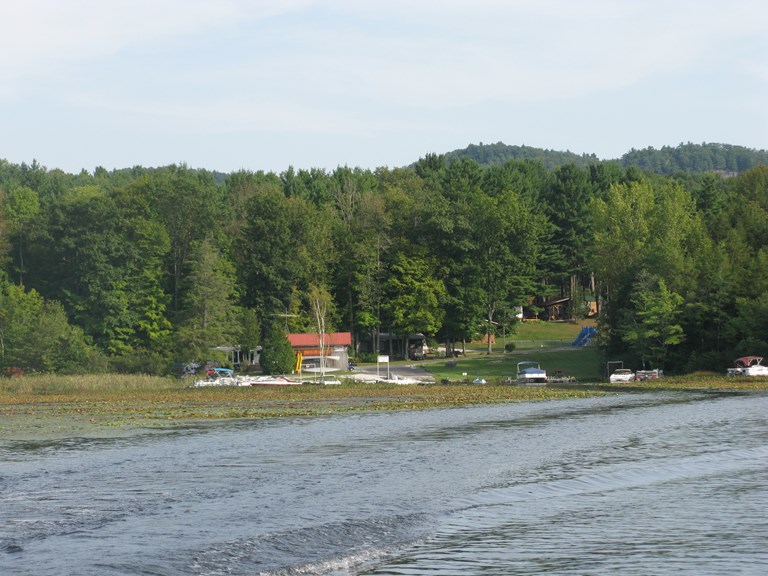 Local Area Attractions Near Lake Bomoseen KOA
We are just 38 miles from the Six Flags Great Escape, 28 miles from Killington mountain and so many other attractions. Use our campground as a basecamp while you discover all the area has to offer. Vermont Marble Museum and Gift Shop
The Vermont Marble Museum or Vermont Marble Exhibit is a museum commemorating the contributions of Vermont marble and the Vermont Marble Company, located in Proctor, Vermont, United States. The museum is located in a wing of one of the former Vermont Marble Company buildings.
52 Main St
Proctor, VT 05765 New England Maple Museum
A trip to Vermont is not complete without a visit to the New England Maple Museum! Nestled in the foot hills of the Green Mountains, the museum is conveniently located on Route 7 in Pittsford, just outside the village. Learn about the history of maple syrup,  taste some samples and YES, purchase some to take home with you!
4578 US-7
Pittsford, VT 05763 Taconic Ramble State Park
Wonderful new park with lots of hiking trails and a beautiful Japanese garden.
321 St John Rd
Castleton, VT 05735 Hubbardton Battlefield State Historic Site
Here, on the steamy morning of July 7, 1777, the Green Mountain Boys and others stayed behind as a rear guard to slow the advance of the Redcoats so the main American force would have time to retreat. On these green hills, the Americans made a defiant stand. Though outnumbered, the Americans successfully halted the British, and retreated southward, winning successful battles later that year at Bennington and Saratoga.
5696 Monument Hill Rd
Castleton, VT 05735 Killington Mountain
Home to some great skiing in the winter months Killington also has lots of summer activities to enjoy. There are tons of hiking trails, biking trails and great views. From big thrills to easy fun, the Snowshed Adventure Center has something for everyone. The Adventure Center is open to all and tickets are only required for riders. Gondola rides in the fall for a spectacular view of the fall colors.