Local Area Attractions Near Lafayette KOA Holiday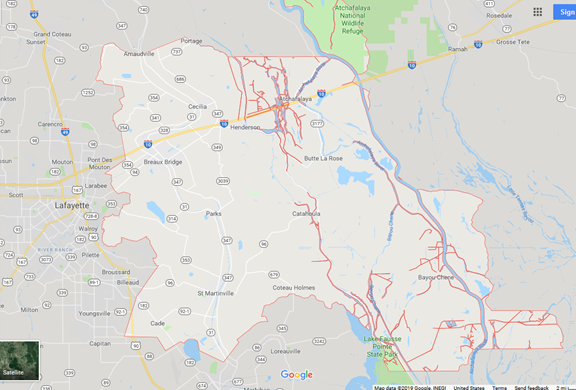 St. Martin Parish
Welcome to the Swamp!! The initial landing site of the Acadian people... Historic St. Martinville, towns of Breaux Bridge and Henderson. If you like this area be sure to visit the Atchafalaya Welcome Center off I-10 exit 121. Swamp Tours
Explore our beautiful swamps with one of several boat companies in the area. They offer anything from pontoon boats for larger groups to flat bottom boats for smaller groups to even air boats. We can help you reserve a spot that works right for you.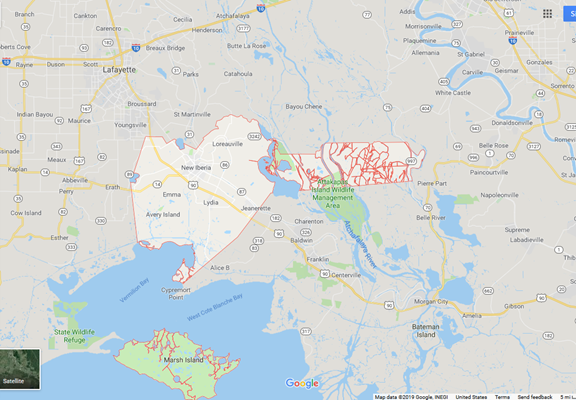 Iberia Parish
Home of the Famous Tabasco Factory but hosts lots of other wonderful places to see as well, such as Shadows on the Teche, Konrico Rice Meal, Shrimp & Seafood port and many more. Follow their link and let the adventures begin. Avery Island - Tabasco Factory and Jungle Gardens
http://www.tabasco.com/avery-island/The home of world-famous TABASCO® Sauce, Avery Island lies about 140 miles west of New Orleans. It's one of five salt dome islands rising above the flat Louisiana Gulf coast. Geologists believe these mysterious elevations were created when a saltwater ocean covering what is now Texas, Louisiana and Mississippi evaporated—leaving behind a vast sheet of salt. Rip Van Winkle Gardens and Historic Joe Jefferson Plantation Home
Rip Van Winkle Gardens is a semi-tropical garden and nature preserve, with historic homes, in a unique setting. The Gardens cover over 20 secluded, rolling acres adjacent to Lake Peigneur. The stately live oak trees throughout provide a majestic umbrella for the floral tapestry beneath them. Literally thousands of blossoms can be seen any day of the year. The centerpiece of Rip Van Winkle Gardens is the historic Joe Jefferson House. Listed on the National Register of Historic Places, the house was built in 1870 by the actor Joe Jefferson, who acquired international fame for his portrayal of the legendary Rip Van Winkle. The rooms are filled with various heirlooms and period pieces, giving visitors the feeling that they have stepped back in time to the Victorian age of elegance and grandeur. The Gallery of the Gardens, Acadiana's very own art museum, is part of Rip Van Winkle Gardens and features exhibitions from national as well as local collections.http://www.ripvanwinklegardens.com/
Local Area Recreation Near Lafayette KOA Holiday Self-guided Tours
We offer self-guided tours where we give you a map and the tour on CD or Cassette. The tour gives you directions, info on the places you are going to see and a bit of history and local humor along the way. It allows you to tour the area at your own pace. They can also be customized some if you are crunched for time. There are 3 different tours to choose from. Friday Night Jam Sessions
Located across the street from our park is the Begnaud House. Every Friday night they host a Jam Session of local Cajun Artists. Musicians both young and old gather together to share their love of the local music and language. Easy walk from our park. Grab your lawn chair and favorite beverage they love having visitors.
Begnaud House
Scott, LA 70583