Local Area Attractions Near Klamath Falls KOA Journey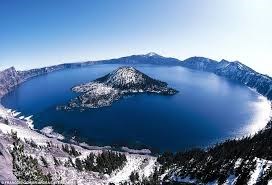 Crater Lake National Park
Crater Lake National Park is host to a diverse array of activities. While enjoying the natural scenic wonders, park visitors may hike in old growth forests, participate in a variety of interpretive activities, camp out, or cross-country ski during the eight month long winters which are experienced here in the high Cascades.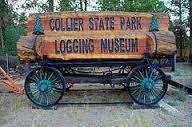 Collier Logging Museum
The Collier Logging Museum began in 1947 with the donation of a collection of antique logging equipment, some of which is quite rare. The museum displays how logging equipment has evolved from the use of oxen and felling axes to modern diesel tractors and trucks. Also spotlighted is the vital role the railroad played in the timber industry.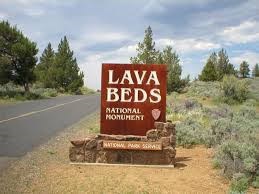 Lava Beds National Monument
Volcanic eruptions on the Medicine Lake shield volcano have created an incredibly rugged landscape punctuated by cinder cones, lava flows, spatter cones, lava tube caves and pit craters. Visitors can tour both the geologic and historic wonders of this unusual landscape. For more information, visit the following website: www.nps.gov/labe/ Klamath County Chamber of Commerce, Klamath Falls Oregon
Klamath County is proudly the "Home of Crater Lake National Park". Klamath County is also the fourth largest county in Oregon encompassing more than 6100 square miles. Considered high desert, the region basks in an average of 300 days of sunshine per year. Klamath Lake, which covers 133 square miles, borders the city of Klamath Falls on the north and is the largest natural lake west of the Great Salt Lake. For more information, visit www.klamath.org
7390 S. 6th St.
Klamath Falls, OR 97601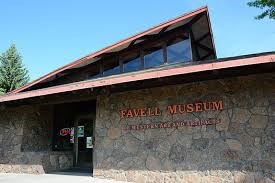 Favell Museum of Western Art & Indian Artifacts
Attractions abound at the Favell Museum. The museum features the largest miniature firearm collection on display as well as pioneer and Indian artifacts, baskets and paintings. All forms of western art are also on exhibit.
125 W Main St.
Klamath Falls, OR 97601
Local Area Recreation Near Klamath Falls KOA Journey Three 18-hole Golf Courses
Running Y, Reames Golf and Country Club, Shield Crest Golf Club Klamath Excursions - Jet Boat - Dinner Cruises
Hellgate Jetboat Excursions, Jerry's Jetboat Excursions Cascade River Runners - White Water Adventures
Rafting the Rogue