Local Area Attractions Near Kingman KOA Journey Grand Canyon West Rim
Sky Walk, Indian Village, Western Village, Helicopter into the canyon with boat ride on river. Route 66
Located in the heart of Route 66 with longest stretch of original highway.
3820 N Roosevelt St.
Kingman, AZ 86409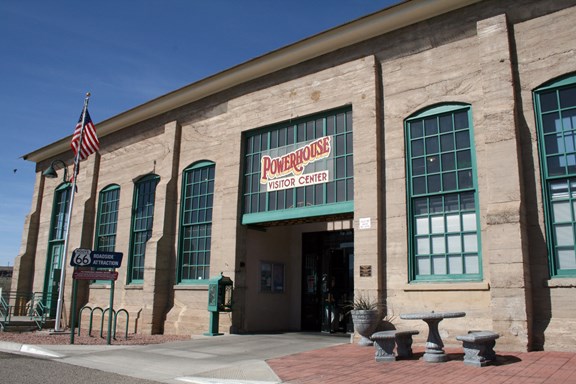 Route 66 Powerhouse Museum
Kingman, the Heart of Historic Route 66 The Powerhouse Museum,considered one of the best in the country, is one of the hidden treasures of Arizona and takes you back in time when the automobile was king. It is conveniently located anoff of Interstate 40 and is the perfect launching point for "Route 66 and Beyond". Kingman Powerhouse Visitor Center: 7 days a week; 8 AM - 5 PM The Powerhouse Rt 66 Museum opens daily at 9 AM, last tours admitted at 4:30 PM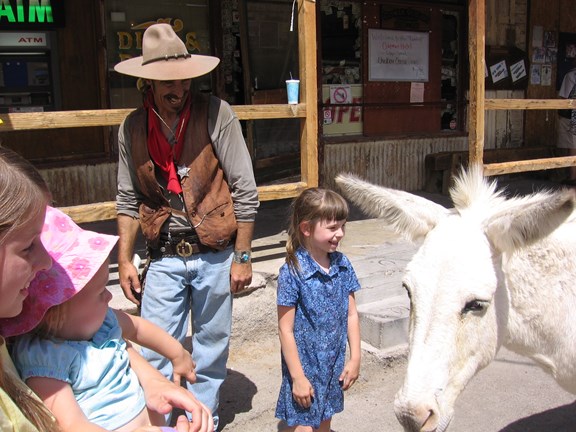 Oatman - An Authentic Western Ghost Town
Oatman was born in 1906 as a tent camp, flourished as a gold mining center, then was stricken a near fatal blow in 1942 when Congress declared that gold mining was no longer essential to the war effort. Oatman now receives throngs of visitors drawn by its history as a gold mining center, which produced over 36 million dollars in gold at 1930 prices. The breathtaking scenery has been the main reason for movie makers to choose the area for making such films as "How the West Was Won", "Foxfire", "Edge of Eternity" as well as others. Oatman merchants take pride in keeping their town as authentic as possible. Many shops are open year-round. At any time people may enjoy the majestic scenery and see the wild burros which abound in the area. Grand Canyon Caverns
Visit a place 21 stores deep in the earth...a place of our ancient past. See 3 million year old marine fossils...a replica of a giant ground sloth extinct for 20,000 years and the remains of a mummified bobcat. Guided walking tours take approximately 45 minutes. An elevator takes the tour 210 feet underground to the caverns. The trails are paved and well-lit. Handrails enclose the paths. Grand Canyon Caverns is open year-round except for Christmas Day.
Local Area Recreation Near Kingman KOA Journey Golf
There are two very affordable golf courses nearby.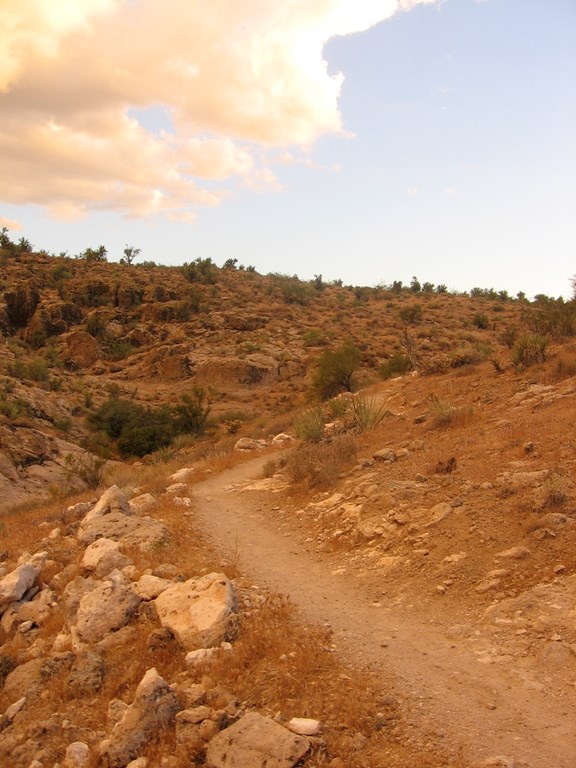 Mountain Biking
Amazing bike trails all over the area...and for families, there is a paved trail through town. Antique Hunting
Historic downtown Kingman is full of antique treasures. Only a few minutes from the KOA, you will enjoy a wonderful assortment of antique shops.
Beale St
Kingman, AZ 86409