Alert
Due to COVID19, our cabins, tent sites, rec room and bath houses are closed. Camping is open to self contained (bathroom facilities) RVs only. We still have full hook up sites available but, no public bath facilities. Office personnel are available daily from 10am - 6pm. Reservations by phone or internet only. Thank you and stay safe!!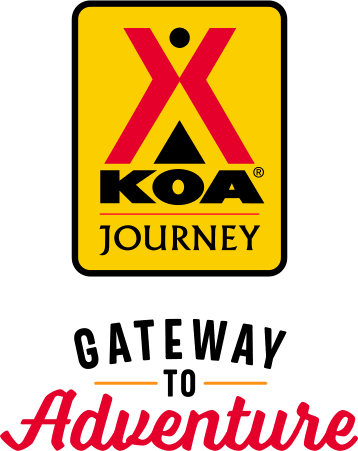 KOA Journey Campgrounds
KOA Journey campgrounds are the perfect oases after a day on the road. Whether it's along the way or a quick getaway, they've got you covered. Located near the highways and byways of North America with long Pull-thru RV Sites, they deliver convenience to the traveling camper. Pull in, ease back and take a load off.
KOA Journeys Feature:
Pull-through RV Sites with 50-amp service
Premium Tent Sites
Well lit after hours check-in service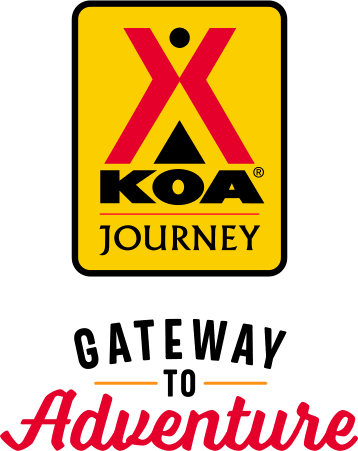 KOA Journey Campgrounds
KOA Journey campgrounds are the perfect oases after a day on the road. Whether it's along the way or a quick getaway, they've got you covered. Located near the highways and byways of North America with long Pull-thru RV Sites, they deliver convenience to the traveling camper. Pull in, ease back and take a load off.
KOA Journeys Feature:
Pull-through RV Sites with 50-amp service
Premium Tent Sites
Well lit after hours check-in service
Directions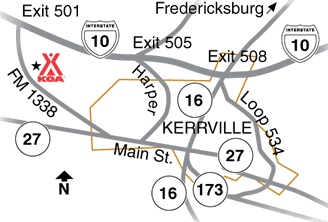 All I-10 traffic use Exit 501: Go 2 miles south on the left.  Make an immediate right turn upon entering entrance, stop and wait for escort.  GPS: N30.09158, W99.20048
Get Google Directions
Jul 28, 2020
A big positive is that the staff are very friendly and helpful. The downside is that it is obvious that the age of the place is causing issues. Problems such as non working cable, lack of good wifi, and backed up septic appear to be the result of not putting money into keeping the place nice.
Jul 28, 2020
Very helpful & friendly, small park, lots of shade trees, store was closed due to covid 19 procedures but workers delivered us supplies we asked for to our site. Would stay here again.
Jul 25, 2020
Uneventful because we were just driving through. In addition, due to COVID-19, everything was closed, the swimming pool, the office, etc.
Jul 23, 2020
Stayed 2 nights, quiet park. Due to the Rona, all services were closed. The park had what we needed.
Jul 22, 2020
The people were very friendly. We had a very good experience. Even though everything was closed due to covid they did everything they could to make our stay a good one.
Jul 22, 2020
It was first camping experance in 40 years . Very nice ,easy to find , friendly people Thanks we will return
Jul 21, 2020
All was good. Thanks for the hospitality.
Jul 20, 2020
The staff was very friendly. However, our location was in a parking lot of the store. There were several sketchy cars/people that came through looking for gas (Which there was none) right next to our camp site. The pool and laundry were closed but not advertised on the website. Since we are traveling with kids, I would have picked elsewhere.
Jul 20, 2020
We had issues with the 30 amp breakers tripping several times and reported the matter. We also heard arguing from what seem a resident from the mobile home park yelling and threatening to call police at a tenant from the KOA site across from our location. This incident happen while we were getting our trailer ready to check out.
Jul 18, 2020
Friendly staff! Smaller facility with smaller amenities, but overall a good place to stay! Super quiet.
Jul 17, 2020
The site we were assigned had no power. We tried to reach someone on the after hour number and we waited 45 minutes for someone to call us back. We were then assigned a site without full hookup, however the site we paid for was full hookup. The site we were reassigned was so uneven that our one slide out almost didn't pull in on our departure the next morning. :(
Jul 15, 2020
Large sites, nice and accommodating staff
Jul 15, 2020
Very clean and pleasant. Lots of trees. Helpful staff!
Jul 14, 2020
Due to Covid-19 amenities where not available. The setup space was not too level so presented a challenge for new RV'r. Personnel very friendly and accommodating.
Jul 11, 2020
The RV spots are dirt/grass and not very nice. Everything looks old and worn down. The sewer connection was a joke.
Jul 11, 2020
Very friendly, staff park is small but very clean. Gravel lots and service works.
Jul 07, 2020
1 person died in Kerrville probably with the wuhan coronavirus and not of the virus. You shut the facilities down? Less than stellar decision. Get someone to do more cleaning. We paid full price for less access.
Jul 06, 2020
Place was not what was advertised. Run down and not kept up. Grass was not cut and store was closed. People that worked there were not as friendly as you would expect. Pool was closed but sign said to sign up at office that was closed. Will not visit again in future. I know times are tuff but then again. Spot next to us was close and when they brought a motor home to it, did not fo It right.
Jul 05, 2020
Camp host was friendly and helpful. Sites were clean. Campground was full but quiet. We only stayed the one day but would stay again.
Jul 03, 2020
extended my week reservation into 4 weeks. Ran into the holiday and they said they were booked, ok. Asked if I could leave at 2, I was working, instead of noon and was denied. I Needed 50cents to run the dryer and 3 adults behind the counter said I could not get change on a credit or debit card. Drove 6miles RT to the nearest ATM to get 50cents. Customer service, non existent. That's just 2.
CAMPGROUND RESPONSE / COMMENTS:
On a busy holiday weekend we could not allow a late check out. We do not have the means to give cash back on credit or debit card transactions. Sorry for the inconvenience.
Jun 29, 2020
Nice and quiet! Efficient service and friendly staff.
Jun 29, 2020
friendly helpful host. Clean and quiet place. close to hill country fun.
Jun 29, 2020
We were here for two nights during the pandemic, so the stay was different, without shower access, etc. and with "social distancing" rules in place. But the hosts, Alana and Randy, really made up for anything we might have lacked with their friendly, helpful manner. The Hill Country setting is beautiful, too. We hope to come back one day.
Jun 26, 2020
We loved our stay at this KOA. The people who run it are amazing!! They were so helpful and very friendly. Helped us find some additional motorcycle routes that were fantastic! Small park and very clean. Very central to everything we had planned! We will stay there again!
Jun 26, 2020
Everyone that works there is very friendly and helpful. We felt like we were a part of the community while visiting. We had a perfect site with lots of shade and padding visits from several deer. It was beautiful. The convenience store was clean and convenient. We had reservations at a different RV park in the area, but backed out of it and chose this KOA over it. I'm glad we did.
Jun 25, 2020
Always a pleasure staying here
Jun 24, 2020
great stay! only there a night but everything was perfect. thanks!
Jun 23, 2020
We had a shaded campsite. Our stay was quiet and the staff were friendly and helpful. The common areas were dated but in working order. Due to Covid, pool required reservations (unoccupied at our visit) and bath houses were closed. We did not love that our campsite faced the main store. The surrounding area is beautiful to drive, but the campsite doesn't quite share that charm.
Jun 22, 2020
Staff was super friendly, park was clean and very well run. Enjoyed our brief visit.
Jun 22, 2020
Nice shady spot and close to town.
Jun 21, 2020
Friendly folks, nice facilities
Jun 18, 2020
Very nice campground and staff was so helpful and friendly. They gave us such great help getting to town and finding restaurants! Super great people! Nice, clean and cute store!
Jun 17, 2020
Very nice Rv Park ,we enjoyed our very short stay there, they even have a gas station unfortunately we came to late in the evening and left to early in the morning to take advantage of it .
Jun 16, 2020
Stayed 8 months, Randy and Alana, managers, were great!
Jun 15, 2020
Very friendly, quiet
Jun 13, 2020
The staff was very nice and friendly. The Internet service was not the best, we kept losing the signal. Too many branches hanging over and the grounds need better upkeep especially towards the back sites. The grounds are not leveled and disappointed that the pool was not open during the week. Thank you.
Jun 10, 2020
Everyone was friendly and the store was very convenient. Unfortunately bath house not open due to COVID, which was out of their control. It's in a beautiful countryside setting, and everyone was quiet during the designated hours.
Jun 10, 2020
Just overnight stay...glad to have fuel available..my spot was total sunshine, very hot
Jun 09, 2020
Very friendly staff, well stocked store, large laundromat. Pool was nice & reservation only by the hour for social distancing. Small playground needs updating but kids had fun. Didn't like the open camp. There was a public road that went down middle of KOA. Didn't feel safe letting kids ride their bikes. At night there were teens that park in front of office and hangout who didn't belong to
Jun 08, 2020
First time taking the trailer out. Excellent shady sites. Pad was nice and level, with gravel. I could see the sites would be very muddy with any rain, but dry during our stay. Plenty of road noise during the day, but not noticable inside the trailer. Wifi not received inside the trailer. Otherwise, a good place for a relaxing weekend. Friendly hosts, good store. Definitely coming back.
Jun 05, 2020
One of the best KOAs weve stayed at - this was first time at the Kerrville KOA. We'll be back!
Jul 05, 2020
Great park. Not far from freeway. Easy in easy out. Staff was very friendly. Only stayed one night so didn't get a chance to use any amenities, but there was a pool.
- Chanell Wagner on Google
Jun 28, 2020
Management is very friendly. we had deer just outside. It was convenient and beautiful.
- Lauryl Blossom on Google
Jul 19, 2020
People very nice. Lots of shade. Will stay there again.
- Cheryl Steaples on Google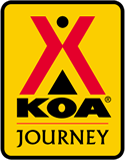 Kerrville KOA
Open All Year
2400 Goat Creek Road
Kerrville, TX 78028
Check-In/Check-Out Times
RV Sites, Tent Sites
Check-in: 12:00 pm, Check-out: 11:00 am
Accommodations
Check-in: 1:00 pm, Check-out: 11:00 am
Get Google Directions