Kansas City West / Lawrence KOA Holiday Recreation
Spring, summer, and fall there is always something fun to do at our KOA. Year around activities include our 2 playgrounds, volleyball, basketball, horseshoes, tether ball, gaga pit, and bike rentals. During the summer, our pool is open until 9:00 pm. Check back for upcoming scheduled activities.
Pool
Pool open Memorial Day to Labor Day.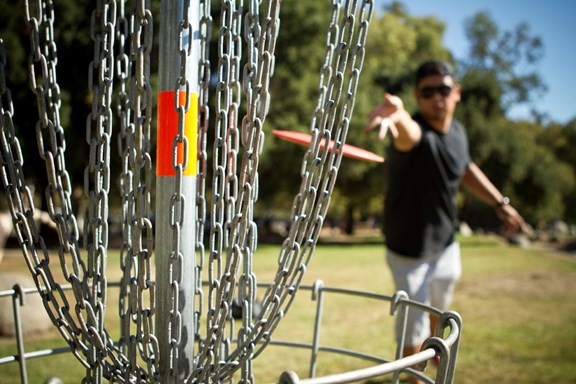 Frisbee Golf
Frisbee Golf now available!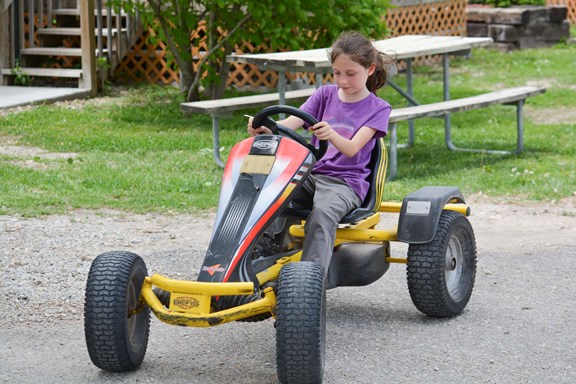 Bike Rentals
Check out our different style of pedal cart  rentals and zoom around the park for 30 minutes  ($5-$15)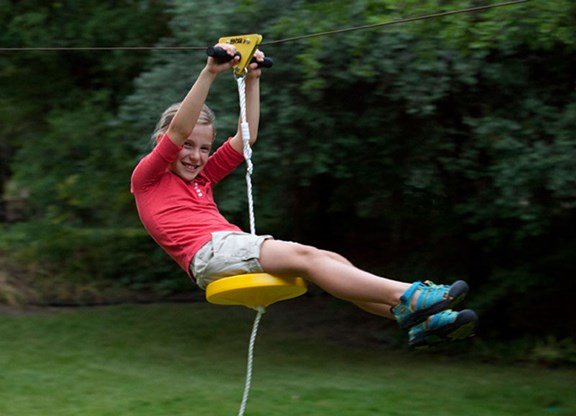 Mini Zipline
NEW in 2017 our mini kids zipline
Pavilion
Stay cool under our pavilion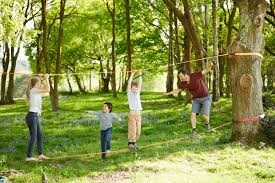 Slackline
Test your skills on our new slackline.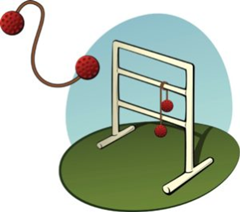 Ladder Golf
We have ladder golf for kids and adults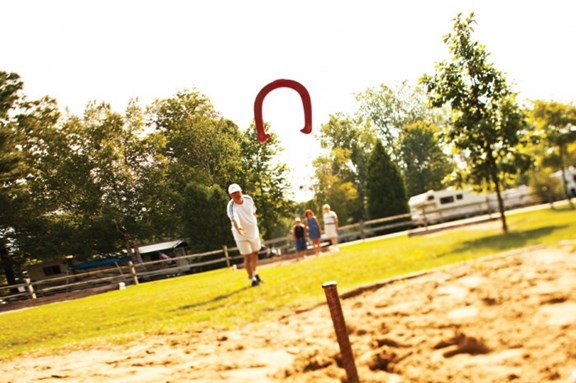 Horeshoes
An American game that never gets old!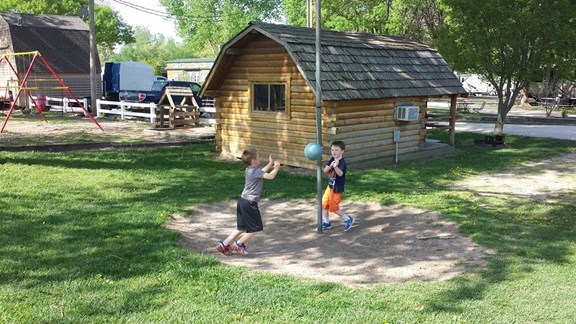 Tether Ball
Commonly seen on playgrounds, tether ball isn't just a game for kids. It requires speed, athleticism, and strategy to hit the ball around the pole for a win.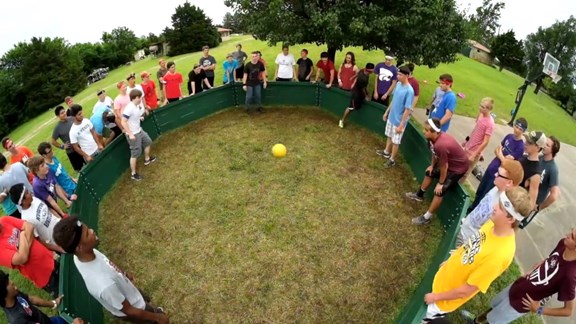 GaGa Pit
Gaga is a fast paced, high energy sport played in an octagonal pit. The more players the better! Played with a soft foam ball, gaga game combines the skills of dodging, striking, running, and jumping while trying to hit opponents with a ball below the knees. Players need to keep moving to avoid getting hit by the ball. A fun and easy game, everyone gets a serious workout. Gaga is easily addictive so, people can't wait to get back in the pit! The games move quickly...after a few short minutes, the action heats up with a second ball, sure to get even the best players out within minutes. Once the game ends, everyone is back in for the next round.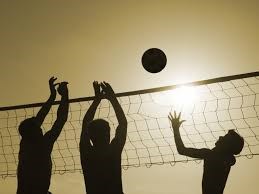 Volleyball
Gather your group and challenge each other to a volleyball match! We even provide the volleyball for you; just bring your friends and family!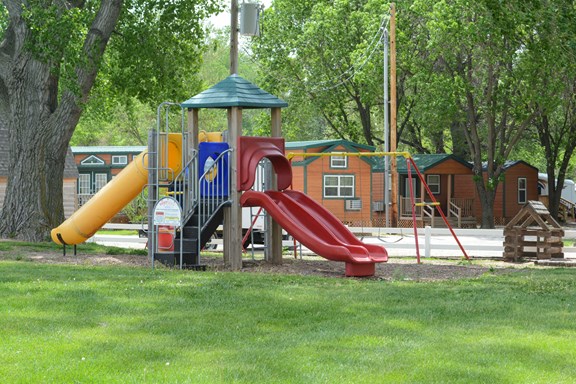 2 Playgrounds
We have a playground located by the cabins and the pool and we just added a 2nd playground on the Southside of the park!
Basket Ball
Enjoy some pick-up games on our half-court.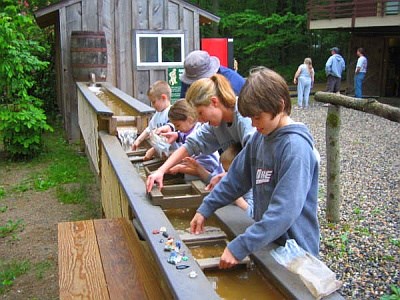 Gem Mining
Enjoy finding fossils and gemstones at the our KOA Kaw Valley Mining Company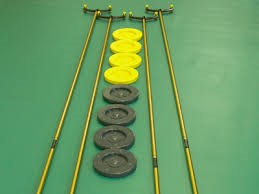 Shuffle Board
Please bring an ID into the office to check out equipment for free