Local Area Attractions Near Kankakee South KOA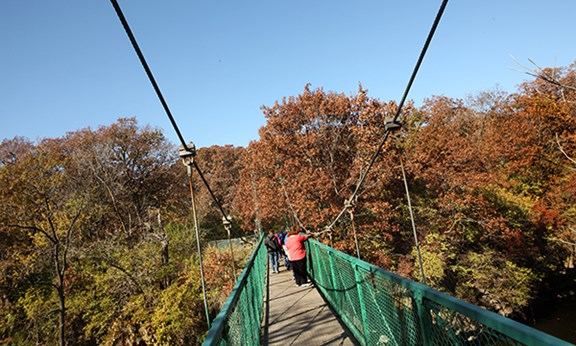 Kankakee River State Park - Hiking, Biking, Fishing, Canoeing (15 miles)
Spend some time enjoying Kankakee River State Park . Anglers, canoeists, hunters, campers, hikers, bicyclers and other outdoor enthusiasts find the park's recreational opportunities unsurpassed.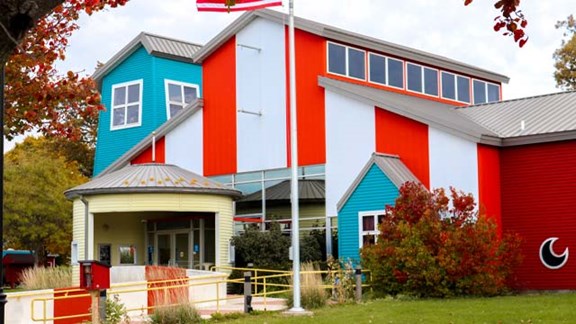 Children's Exploration Station (10 miles)
The Exploration Station…a children's museum is a hands-on exploration and discovery museum for children and their families, teachers and other caregivers. Children of all ages are welcome at the museum, however, the majority of the exhibits are designed for children between the ages of 2-8 years old. There is a toddler area for the little ones, designed specifically for children 36" and under
1095 Perry St
Bourbonnais, IL 60914

Friday night Stock Car Races (2 miles)
For exciting racing action plan a stop at Kankakee Motor Speedway , where the fun never stops.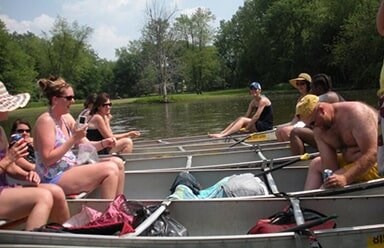 Canoe Trips on the Kankakee River
Reed's Canoe Trips provide people of all ages (minimum age 3 and minimum weight 35 pounds) with "an adventure close to home." The three trips we offer range in length from approximately 2 hours to a full 6 hours on the water and are suitable for either new or experienced canoeists. Since the Kankakee River is located only an hour south of Chicagoland, even our longest trip will fit into a one-day outing!
907 N Indiana Ave
Kankakee, IL 60901 Golfing
Aspen Ridge Golf Course Larry Power Road, Bourbonnais 815-939-1742 18 Holes, 5,968 Yards, Par 70

Elks Country Club Van DerKarr Road, St. Anne 815-937-9547 18 Holes, 6,329 Yards, Par 71

Hidden Cove 70 Ken Hayes Drive, Bourbonnais 815-933-9150 Driving Range Only

Manteno Golf Club 7202 N 4000 E Road, Manteno 815-468-8827 18 Holes, 6,400 Yards, Par 72

Minne Monesse Golf Course 15944 E 6 Mile Grove Road, Grant Park 815-465-6653 18 Holes, 6,455 Yards, Par 72

Oak Springs Golf Course 6740 E 3500 S, St. Anne 815-937-1648 18 Holes, 6,354 Yards, Par 72

Shamrock Golf Club Executive Course 6575 B-17E, St. Anne 815-937-9355 18 Holes, 3,357 Yards, Par 60

South Shore Golf Course 1727 N River South Road, Momence 815-472-4407 18 Holes, 6,345 Yards, Par

Golfing information provided by the
Kankakee County Visitors Bureau
.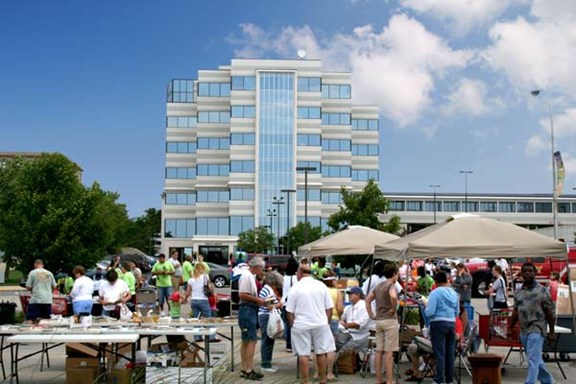 The Kankakee Farmers' Market
The Kankakee Farmers' Market is the only market in the area which takes place on Saturdays, making it one of the most popular weekend destinations for miles and miles around.A remarkable center for community gathering, the Kankakee Farmers' Market also welcomes people from as far away as neighboring states who travel to Kankakee in order to take advantage of the local fresh produce, handmade goods, and freshly-made, ready-to-eat foodsThe Kankakee Farmers' Market is family-friendly, providing activities and music to visitors of all ages. Open almost exactly half the year, be sure to spend Saturdays downtown at the only local market in the area which provides shopping carts to its customers.
Hours: Saturday 8:00am to NoonLocation: Intersection of S. Schuyler Ave. and Merchant St. in downtown KankakeeSeason: Every Saturday May 4 through October 26
Intersection of S. Schuyler Ave. and Merchant St. in downtown Kankakee
Kankakee, IL 60922