Local Area Attractions Near Huntington / Fox Fire KOA Holiday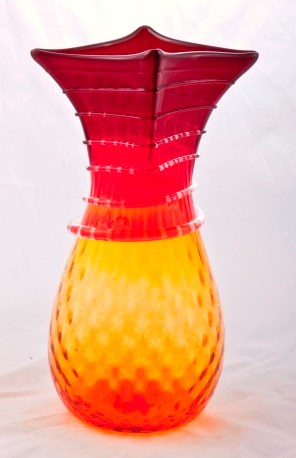 Blenko Glass
One of only a few remaining handmade glass companies left in the United States lies just up the road from the campground. Take the self-guided tour and linger to watch as these artisans orchestrate individually hand-blown beautiful works of art. Many of the glass pieces have become collector's items that can be viewed in the gallery. Enjoy the various colored pieces of art as well as one of the Country Music Awards and the US Capital lighting globe on display. Other pieces are available for purchase in the gift shop. Tours available Monday thru Friday 8:00 a.m. to 3:00 p.m. The gift shop is open daily and admission is free.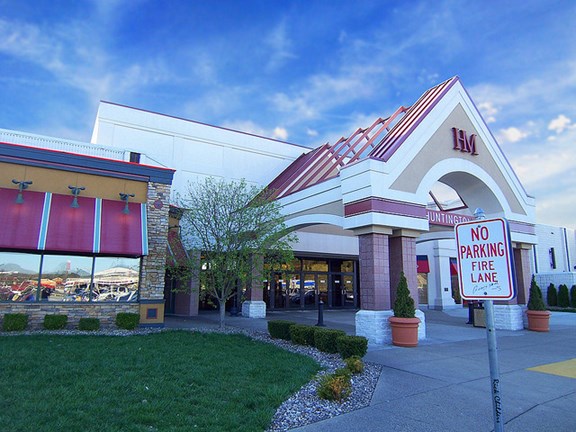 Huntington Mall Complex
West Virginia's largest shopping complex contains five major anchor stores and 150 specialty shops and restaurants. Plan a shop-till-you-drop getaway and come back to the campground to relax. There's something for every member of the family just five miles west of the campground. We make a great base camp for some serious Black Friday shopping!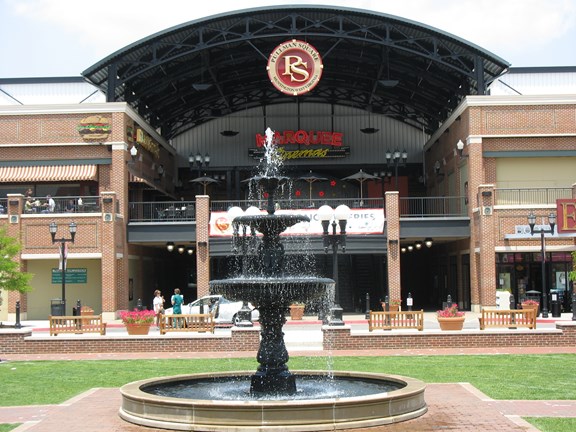 Pullman Square
Downtown Huntington includes the large $60 million entertainment complex that opened in 2004. Stroll along the Ohio River walk and then enjoy the bookstore, comedy club, restaurants, and 16-screen stadium movie theater. The Big Sandy Arena, which has many indoor events, is just another block away. So if your plans include entertainment, or you are looking for a wonderful place for a date night, visit Huntington and stay with us!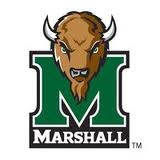 Marshall University
The second largest university in West Virginia houses twelve colleges and schools with a student body of approximately 16,000. Experience a fall football game with 30,000 other fans and make a weekend out of it. Come camp with us and give your college students an opportunity to get away from the stress of campus. Enjoy spending time with your kids in the comfort of a kamping kabin or your own camper in a relaxing, pleasurable, family-friendly environment.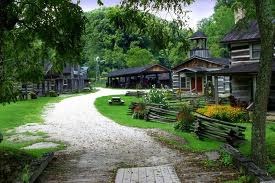 Heritage Farm Museum and Village
This historic area recreates turn of the century Appalachian life in restored log buildings. The pioneer village includes a blacksmith shop, antique shop, church, petting zoo, museums, community room, old schoolhouse and much more. Guided tours available all year 10 to 3 p.m. Monday-Saturday (except Thanksgiving, Christmas and in winter months). There is a charge for guided tours.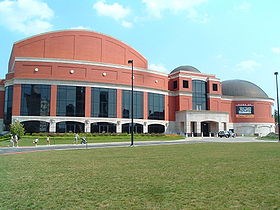 Clay Center
The Clay Center and Discovery Museum is located in downtown Charleston. A short drive is all it takes to enjoy a day full of events at the Fun Factory, Health Royale, Kid Space, Milton Gardeners Earth City, and the Electric Sky Theater. Kids of all ages will enjoy the interactive activities and family camping experience that will make long lasting memories. Open daily from 10 am to 5 pm.
Camden Park
At first, this park was developed as a picnic area by the Camden Interstate Railway in 1903. Since then, Camden Park has turned into a thriving traditional amusement park. It is the oldest amusement park in West Virginia, with about 30 rides, including an iconic wooden roller coaster. The park is typically open from May through October and only a short drive from the campground.  Discount Tickets may be purchased at the campground office for camping guests.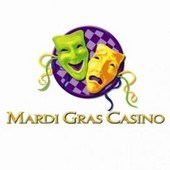 Mardi Gras Racetrack and Gaming Center
Live greyhound racing, simulcast wagering, slot machines, entertainment and fine dining await you at the Track. It is located just off I-64 at exit 47 in Cross Lanes. Enjoy the track and center activities, then relax at your campsite for another day of fun.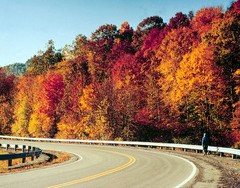 Midland Trail National Scenic Byways
This award-winning tourist highway takes travelers from the Kentucky border along US Highway 60 East through West Virginia before reaching the Virginia state border. Begin in Kenova, West Virginia and travel on through Huntington, Charleston, and the New River Gorge before ending 180 miles later at White Sulphur Springs. Stay with us along the way as you can explore all the unique cities and sites along the way.
Huntington Museum of Art
A perfect rainy day activity! Visitors will enjoy the museum Conservatory plus galleries featuring silver, portraits, firearms and glass. There is also a museum shop. Admission is free. Open daily 10 am to 9 pm.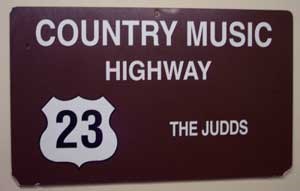 Country Music Highway Museum
Located in Paintsville, KY, this is a must-stop for all country music fans. Enjoy the interactive exhibits featuring the memorabilia of Tom T. Hall, Loretta Lynn, Billy Ray Cyrus, Ricky Skaggs and The Judds.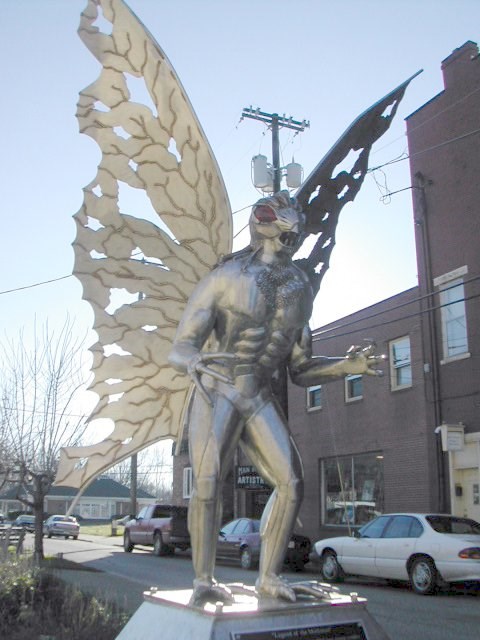 Ghosts of WV
Travel to Point Pleasant to learn the myth....or is it legend?....of Mothman. We have directions for you in the office, so stop by on your way out. Numerous museums will show you some hard evidence convincing you that there is more out there than meets the eye. Walk down the street to the hotel lobby and listen to some unexplained sounds. Finalize your creepy journey with a group photo in front of the Mothman statue on main street. For an extra strange outing, travel to the asylum in Weston, WV. Learn the stories of "visitors" past through tours that are offered on most days of the year.
Cabell County / Huntington Visitors Bureau
Our only link to the area attractions in and around Huntington, Barboursville and Milton. Explore all there is to see and do, Eat, Shop, Stay, Events, Attractions and Videos. www.wvvisit.org Check out this link but be sure to come back and make your reservations and have a great camping stay with us.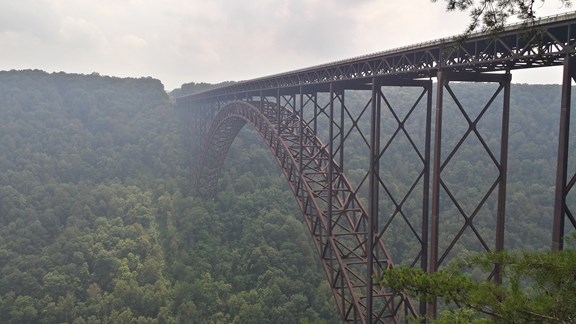 New River Gorge National Park and Preserve
Image by Chris Gallagher from Pixabay
Newly dubbed New River Gorge National Park and Preserve offers some of the best adventures West Virginia has to offer. Over 70,000 acres of land along the New River to explore. Whether you are interested in biking, hiking, rock climbing, or white water rafting, you can find it here.
https://www.nps.gov/neri/index.htm