Local Area Attractions Near Holbrook / Petrified Forest KOA Journey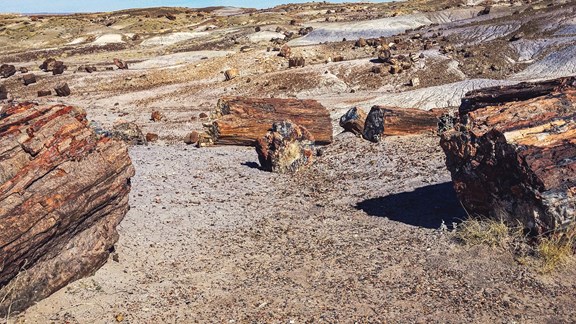 Petrified Forest National Park including portions of the Painted Desert
A land of contrasts-- Petrified Forest National Park provides visitors views to the beginning of dinosaurs, prehistoric peoples and modern wildlife. The remains of an ancient forest lie scattered across northeastern Arizona. Fossils of tall trees, strange ferns, large reptiles, small sharks and early dinosaurs provide clues to life 225 million years ago. Prehistoric people settled in the area about 6,000 years ago. Petrified wood provided a natural resource that could be used or traded. Evidence still exists showing the civilization was in the area in 1400 AD.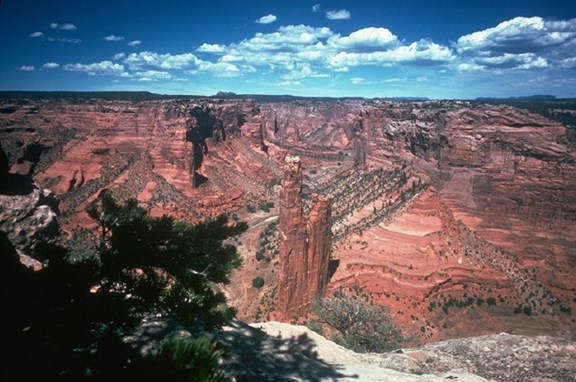 Canyon de Chelly
Venture into a region of unsurpassed beauty and excellent climate filled with an abundance of colorful canyons and many other natural wonders. At the Canyon de Chelly National Monument , view glorious stone monuments and prehistoric Indian dwellings within the steep canyon walls. The scenic north rim drive offers four lookout areas; the south rim drive features seven. Stop by the Visitor's Center at the intersection of the rims for detailed maps and information.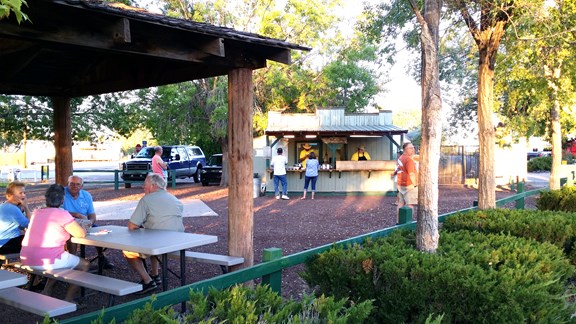 Pancake Breakfast and Cowboy Cookout
Daily, "Let us do the cooking," pancake breakfast and cowboy cookout, in season.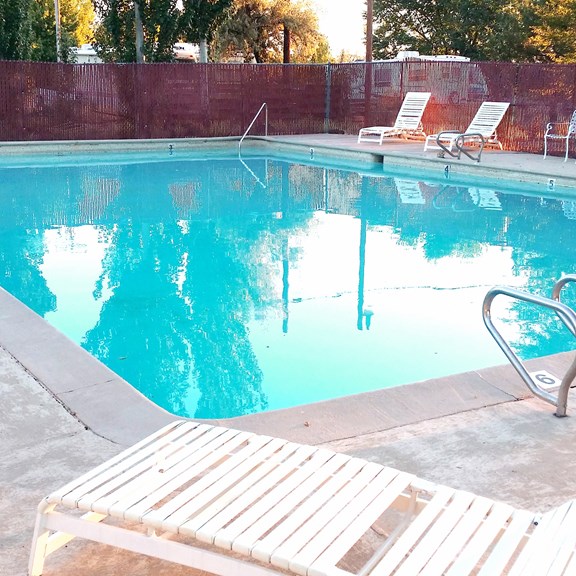 Heated Swimming Pool - In Season
Heated Pool - In Season