Local Area Recreation Near Grand Canyon / Williams KOA
Whether visiting The Grand Canyon for the first time or returning for your annual visit, be sure to allow extra days to visit all that Northern Arizona has to offer. As the closest KOA to the Grand Canyon, let us host you on your journey to explore The National Park, visit Bearizona, explore the red rocks of Sedona and take a helicopter tour of the canyon. Call our reservation desk before you come or stop by our office once you arrive and we will help you book activities to delight each person in your party.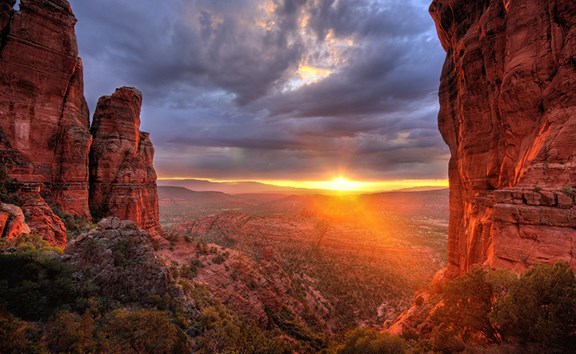 Visit Our Front Desk for Tickets and Tour Bookings
Our Team Would Love to Help find the Activities Best Suited to Delight Each Person in Your Party.  Stop by the Front Desk or Call in Advance and We Will Make All Your Arrangements.
Van Tours of the Grand Canyon
Our most popular tour allows you to leave your RV at the KOA and take a personalized escorted tour to the South Rim on a 14 passenger, air conditioned van.
     -Tour Guides are the best! and know how to avoid the crowds
     -Many stops at viewpoints along the rim
     -Picnic lunch and time for shopping
     -Visit abandoned mines and places that you can not drive to on your own!
     -Native American cliff dwellings, Condors, trails, mules rides, boats and rapids on the river
     -The tours depart from 10 a.m. - 6 p.m. daily and reservations are recommended.  Anyone of our staff at the Grand Canyon KOA can help make a reservation for Canyon Dave or All-Star Tours, or feel free to give us a call before you arrive and we be happy to make a reservation for you.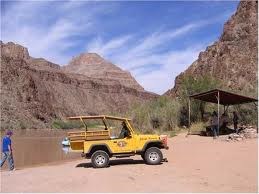 Jeep Tours
Enjoy the sites of rugged Arizona on either a morning day or sunset tour. This tour picks up and drops off directly from the KOA!  For more information ask at our registration desk.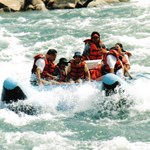 Rafting Trips
There is no better way to enjoy the local landscapes than a rafting trip down the Colorado River.  Try a 1-day White Water Rafting Adventure or for a calmer experience the 1-day Smooth Water Float.  Anyone of our staff at the Grand Canyon KOA can help make a reservation for these tours, or feel free to give us a call before you arrive and we be happy to make a reservation for you.

Pink Jeep Tours
If you're looking to see the best of the Grand Canyon, then let us guide you to new heights and widen your perspective of some of the most beautiful views in the world.The Grand Entrance, the Grand Deluxe, The Grand Trail, and the Grand Finale tours take you to the most dramatic viewpoints in the Park. All the while your interpretive guide will provide interesting facts about the history, geology, flora, and fauna of this amazing area, ensuring an incredible Grand Canyon experience.  Anyone on Staff at the Grand Canyon KOA can help you with reservations before your arrive or once you check in!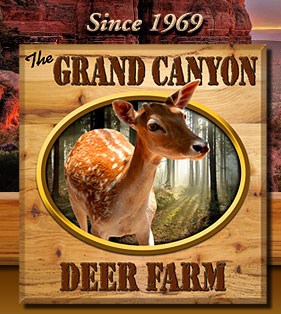 Deer Farm Petting Zoo
Meet a variety of animals up close at The Deer Farm which is located 25 miles west of Flagstaff.

The Grand Canyon Railway
Williams is home of the Grand Canyon Railway, a century-old rail line taking you to the South Rim of the Grand Canyon. Be entertained by cowboy characters, enjoy the tunes of strolling musicians and be part of a mock train robbery. The Railway is just minutes from the KOA. Your round trip will be 65 miles and prices for trips range from $45 to $85 for children and $60 up to $150 for adults. A variety of trips are available. Visit us at the front desk to make reservations.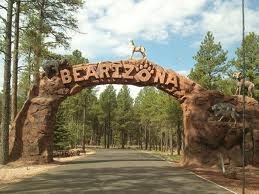 Bearizona
Experience animal wildlife the way it was meant to be, in a natural environment, all from the comfort and safety of your own vehicle. Your family will enjoy our wide variety of wildlife, from majestic bison and nimble big horn sheep to stealthy wolves and adorable bear cubs.
1500 E. Rt. 66
Williams, AZ 86046

Helicopter / Airplane Flights
Fly over the Grand Canyon and experience a spectacular aerial tour of one of nature's noblest creations! See the office for details.