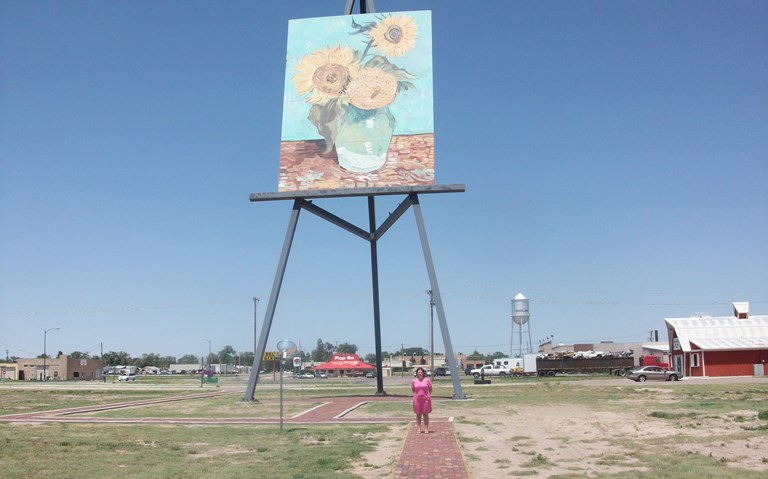 Local Area Attractions Near Goodland KOA High Plains Museum
The museum is home of America's first patented helicopter, and much early Sherman County History. It is open Monday through Saturday from 9 a.m. to 5 p.m. and Sunday from 1 p.m. to 4 p.m. There is no admission fee. It takes approximately one hour and 30 minutes to view. Sugar Hills Golf Club
Sugar Hills Golf Club is the only 18-hole course in North Western Kansas. Kidder Massacre
Open daylight hours. No admission fee. Approximate time is two hours and 30 minutes. National Weather Service Tours
Weather predictions and forecast are made by the latest Doppler System. This is one of five stations in Kansas. Hours are 8 a.m. to 5 p.m. No admission fee is charged. Tour time is approximately one hour and thirty minutes. The Sunflower City in the Sunflower State - Goodland/Sherman County Convention and Visitors Bureau
1206 Main St.
Goodland KS, 67735
888-824-4222
goodlandnet.com