Local Area Attractions Near Fillmore KOA Journey
1000+ miles of Paiute ATV/UTV and Jeep Trails
Great family trail riding experience! 1000+ miles of ATV/UTV and Jeep trails including; mountain, forest, desert, meadows, and stream riding. The direct access trail from our campground connects to many towns in Central Utah. ATVs/UTVs are allowed on many city streets, check with local communities for details.
Territorial Statehouse State Park
Utah's oldest existing government building. Located in Fillmore. Open daily except Thanksgiving, Christmas and New Year's Day. Winter hours (Labor Day to Memorial Day) are 9 a.m. to 5 p.m. Summer hours are 9 a.m. to 6 p.m.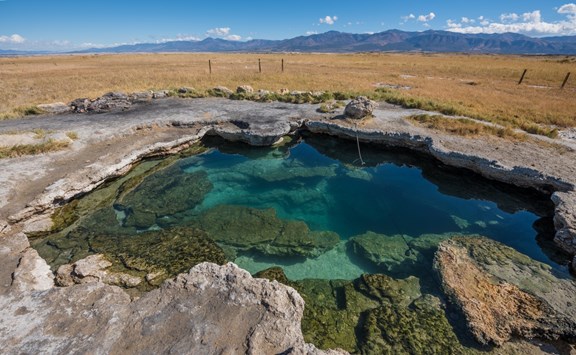 Meadow Hot Springs
Accessible by car, SUV, Truck, ATV/UTV.
GPS: N 38.863736 - W 112.50797
Clear, 100-degree pools located on private property, open to the public. Strict rules are enforced. Please respect our lands.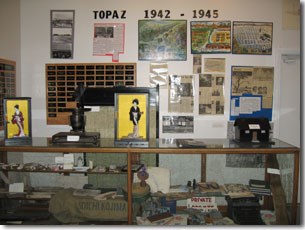 Great Basin Museum
The museum features exhibits of West Millard History including artifacts of early settlers, an excellent archive of photographs, writings and documents about the area. Open Monday through Friday 10 a.m. to 4 p.m., Saturday 1 p.m. to 4 p.m., Memorial Day and July 4th. Closed other major holidays. Winter hours may vary. Free admission.
Cove Fort Historic Site
This fort was built in a seven-month period in 1867 to serve as a way station for people traveling between the central Utah communities of Fillmore and Beaver. The fort provided safety, shelter, fresh stream water and plentiful livestock feed. Open daily from 8 a.m. to sunset except in bad weather. Free guided tours.
Local Area Recreation Near Fillmore KOA Journey
Fishing, Hiking and Mountain Biking
Direct trail access from our campground will lead to great hiking, mountain biking, ATV/Jeep trails and fishing streams. Chalk Creek is to the east of our campground and contains Rainbow Trout. The upper end of the north fork offers wild cutthroat and rainbow cutthroat hybrids and the Sevier River and its reservoirs provide good fishing for walleye, catfish and carp. Some bluegill, white bass and other fish species may also be caught. For more information on fishing, hiking or mountain biking visit millardcountytravel.com for details.
ATV/UTV and Jeep Trails
Located with direct access to the famous Paiute ATV trail, the Fillmore KOA is the perfect place to begin your ATV adventures. The 1000+ miles of trail systems weave through Central Utah linking to many small towns with services. Fillmore is unique, in that you can also ride to the east of I-15 to explore the high desert: you can explore petroglyphs, lava tubes, rock hounding, hot springs and fossil collecting just to name a few.
Rock Hounding and Fossil Searching
Trilobites, obsidian, sunstones, agate quartz, crystals, and more are just waiting for you to find them!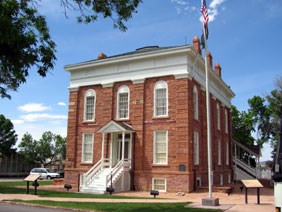 Historical Site Seeing
With Fillmore being the states first capital, we are home to the Territorial Statehouse State Park and Museum.  Cove Fort, Great Basin Museum, Great Stone Face, Topaz Relocation Camp, and Fort Desert are more sites to explore. Visit www.millardcountytravel.com for more details.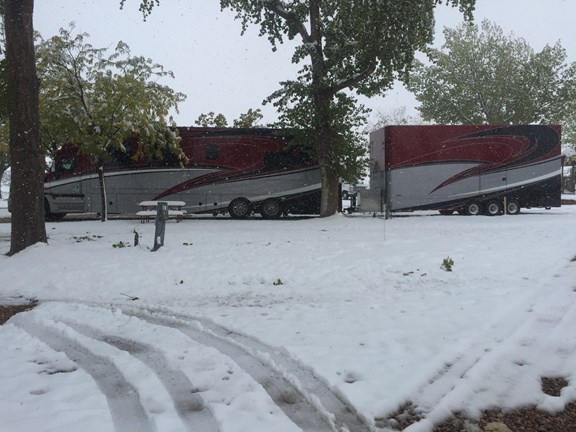 Shopping
Fillmore is a quaint town that offers some hidden gems: Fillmore Country Floral offers great country decor, jewelry, gifts, and children's toys. There are two ATV dealers who sell gear and offer services. Visit Fillmore Market and Family Dollar for food and basic necessities.