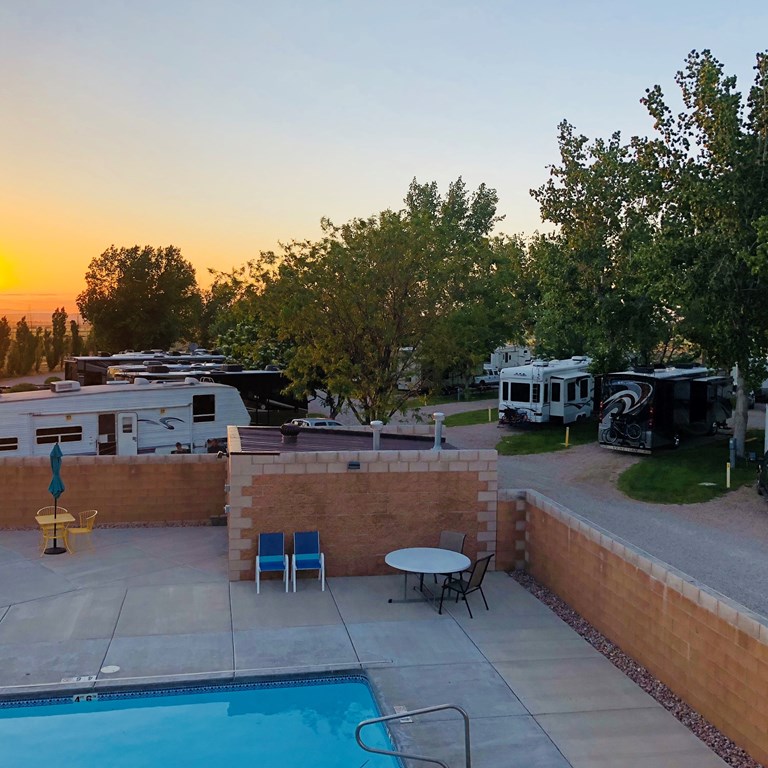 General Campground Information
GPS Users!
GPS users: 905 South Highway 99
Check-in Time
Check-in time for Tent and RV sites is 1:00 pm, Cabin check-in time is 3:00 pm. This allows us time to clean sites and fire pits, mow and water lawns and prepare them for you.
Check-out Time
Check-out time for all sites is 11:00 am.
Store Hours
Store open 9:00 am to 6:00 pm or later during busy summer months.
Quiet Hours
Quiet hours are from 10:00 pm to 7:00 am and are strictly enforced. Please be courteous to your fellow campers.
Visitor Policy
All visitors must check in at front desk. Separate parking available.
Pool/Spa Information
Pool and Spa are open from Memorial Weekend to Labor Day Weekend or end of September dependent on weather..
Hours are 10:00 am to 8:30 pm in Summer, 3pm-8pm in Fall..
No pets in pool area please.
Firewood Special
Buy 1 bundle of firewood for $7.00 get 2 for $12.00!!! Don't forget the marshmallows and chocolate!
Meet Your Hosts
Central Utah is an Adventure Paradise! Come camp and play with us!
Deon, Mandy & Bugzy(JR) found their destiny at Fillmore KOA after traveling more than 20,000 miles with our travel trailer we truly found our new home. Nestled at the base of the Phavant mountain range, the campground is 30 years young and has had some wonderful upgrades in those years.that include well groomed trees, bushes and lush grass.  We know what campers want in a full service campground as it is what we wanted in our travels, and we are working hard to provide that to every camper. We love pets and can't wait to meet your furry camping kids too. We enjoy talking to our campers, getting ideas for activities, improvements for the park, and hearing where you come from and where you are heading to on your next adventure.