Local Area Attractions Near Emmett KOA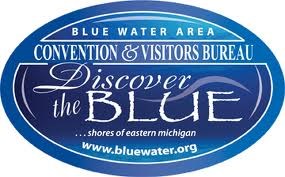 Blue Water Area Visitors & Convention Bureau
The Blue Water Area's Spring surprise starts with the smelt runs, salmon/pickerel tournaments and fishing galore. Summer flaunts fantastic festivals, fishing; sailing and boating, sandy beaches; great golfing, camping and riverfront parks for picnics and family fun.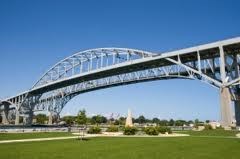 Port Huron - Heart of the Blue Water Area!
The City of Port Huron, Maritime Capital of the Great Lakes, clinging to the shore of the St. Clair River at the base of Lake Huron, is an international border crossing marked by the twin spans of the Blue Water Bridge. Port Huron's stunning waterway and diverse annual events make it a year-round tourist destination.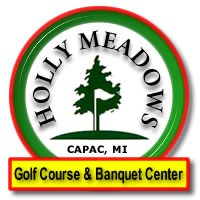 Holly Meadows Golf Course
Holly Meadows Golf Course is open from Daylight till Dark. We have it all with 11 Ponds, Wetlands and Marshes, and topped off with bunkers on almost every hole. The Greens are all built by PGA Standards. Holly Meadows offers a challenge to golfers of all categories, and a peaceful atmosphere as well as great food! This golf course is located 5.6 miles from the campground in Capac, Michigan. 18 holes - 6,193 yards. Call the golf course at 810-395-4653.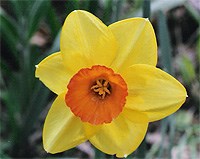 Sunny Fields Botanical Park
Located in Emmett, enjoy the environmental and horticultural education tranquil recreation and a wildlife sanctuary at Emmett's Sunny Fields Botanical Park. Open April - October. Call 810-387-2765 for more information.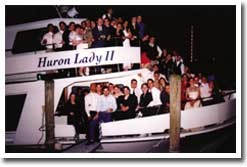 Huron Lady II Tour Boat
Two-hour Huron Lady sightseeing tours cruise the St. Clair River and under the two Blue Water Bridges into Lake Huron. Along the route you and your friends will view the Fort Gratiot Lighthouse, Canada, Great Lake Ships, the Huron Lightship and the Coast Guard Cutter Hollyhock. The tour is narrated and focuses on the history of the area, local sights and the significance of shipping on the Great Lakes. The Huron Lady tour boat is ideal for summertime tours of the Blue Water Area in Port Huron. Phone 1-888-873-6726 or 1-810-984-1500 for more information.