Detroit / Ann Arbor KOA Holiday Recreation
Our campground has a wide variety of activities for campers of all ages. Our Greenfield Lake has many activities,
Swimming is allowed from the time you are able to brave the water. The Water Slide is open from Memorial Day until Labor day
for the adventurous in your party. Have a Fishing Pole? Our Fish are just waiting for someone to feed them, no license
needed, we have a private lake. We have Paddle Boats, Row Boats, and a Canoe to paddle around the lake.
Do you enjoy walks? Take a stroll around our lake. 
For the kids we have have a Playground with Swings, Slides, and gym activity for kids of all ages. Do you like to play Basketball? 
Bring your ball and have fun on our Basketball Court. Banana Bikes are a fun activity for the kids in your group, zoom around the 
campground and use up extra energy.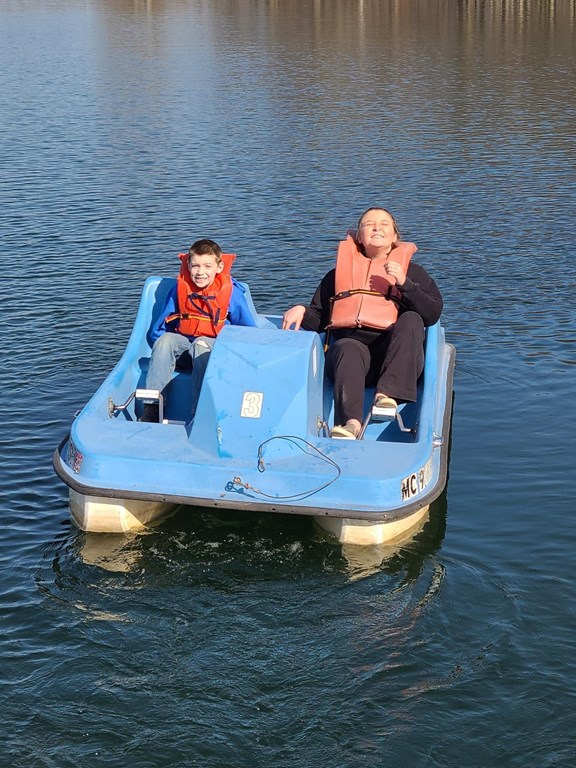 Paddle Boats
Survey the lake or fish from one of our paddle or row boats. $5.00 for a 1/2 hour or $8.00 for an hour.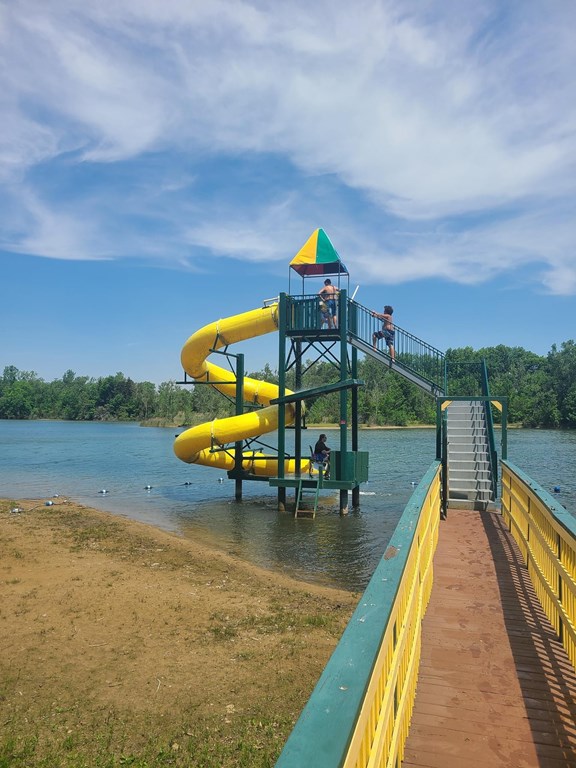 Water Slide
What's fast hot, wet, and 96' long? Our Water Slide! Take off on a fun ride that stops in our lake. The Slide is $5.00 for all day riding as long as you are 42" tall. Fishing
Fishing is a fun activity for the whole family. Our lake has a variety of fish from bass, to sunfish, to catfish. Because it is a private lake a fishing license is not required. Our fishing is catch and release.
Local Area Recreation