Blueberry Season has started! (and other updates)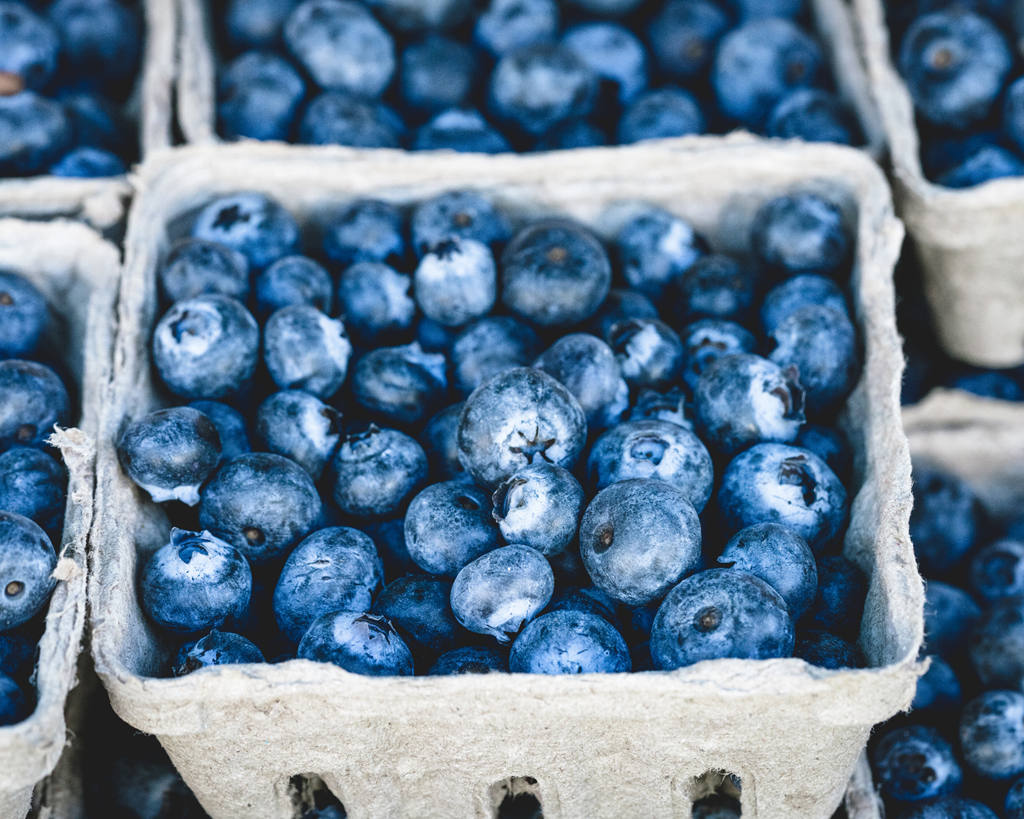 7.23.2020
Blueberry season is well underway now. While COVID-19 may have slowed down the economy, the blueberry bushes and nature kept marching along. With the intense heat of late June and early July the Blue Crop berries started turning very quickly and the bushes are LOADED! Soon the Elliot fields will be ready to pick as well. In a time when we are hyper-aware of wellness, blueberries are considered one of the world's superfoods. So don't miss out on the joy of a family camping and blueberry picking experience. If you are having difficulty getting a reservation, please call us and see if we can assist you. We have more weekday availability than weekend over the next couple of weeks.
Many guests continue to email and call regarding latest updates on the amenities. Here are the latest:
1. The pool and splash pad are opened and monitored for occupancy.
2. Due to staffing shortages and issues receiving product from vendors, staff led activities are generally not occurring, this includes hayrides and rock wall. The only exception is the daily barrel train rides.
2. While we have enhanced our cleaning and sanitizing of restrooms and shower area, we continue to urge individuals with self-contained units to utilize their own facilities in an effort to cut down on the traffic in the restrooms and showers.
3. Their is signage throughout the property to help remind guests to practice social distancing from those they are not traveling with.
3. Per Governor Whitmer EO, face masks are now required at all indoor spaces unless you meet one of the criteria for exemption: under 5yrs old, medical condition preventing use of a mask, hearing impaired or the need to identify someone without a mask. We expect all guests to treat one another with respect as it pertains to the wearing of masks or not wearing due to the exceptions.
4. Kids do not understand the concept of social distancing, so we ask parents to please assist children when in the play area.
5. We continue to ask guests to follow the arrows in/out of the office area to reduce congestion and be respectful of the amount of people within the office.
6. We ask that children under 12 be accompanied by an adult is in the office/store
7. Lastly, we have been utilizing a texting service to communicate with guests and it has been an overwhelmingly positive tool. Each guest should receive a welcome message from us via text. That number is able to be used to order ice, firewood and food from the cafe. It is also able to be used to communicate maintenance needs or housekeeping needs. This has also helped to reduce congestion in the office.
As always, we look forward to seeing all of our guests. Communing with nature and friends is always an overall benefit to our health and well-being and we are glad to be a part of the experience. We hope to see you soon.