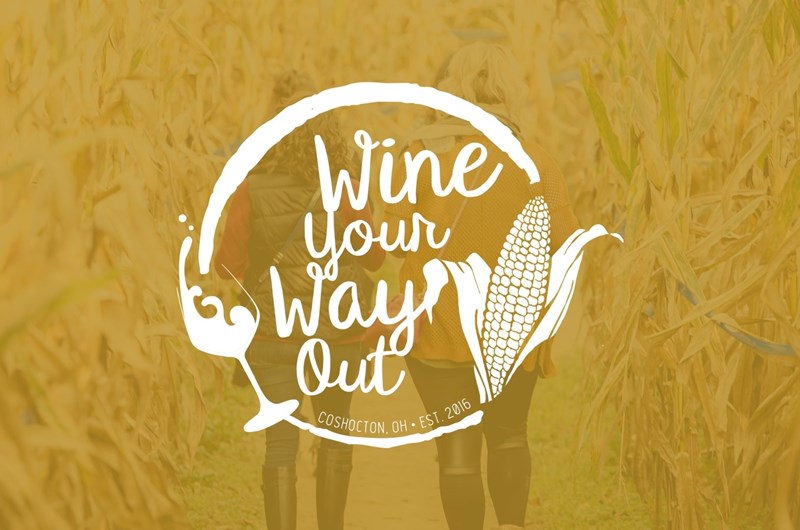 Wine Your Way Out®
Since 2016, Wine Your Way Out™ has been a  wine tasting event held at McPeek's Mighty Maze corn maze at Coshocton KOA, featuring excellent Ohio wineries.
This year, we'll have three weekend dates for this very popular wine tasting event in Ohio! Mark your calendars: September 24, 25, 26, 2021!
Enter the maze, find the wine stations and enjoy the variety of wines in each station.  Finish the night around a campfire & enjoy a glass of your favorite wine at the cash bar.  There will also be live music and a food truck each night of the event.
This is a fall adventure you don't want to miss!  Let the wine guide you out of the giant corn maze! Tickets must be purchased in advance to guarantee admission.Ticketing and more info at www.wineyourwayout.com