Chicago Northwest KOA Holiday Recreation
There are a variety of activities planned each weekend! They will be announced via the text messaging system. During the pandemic, we are adjusting these activities. We will schedule individual times for crafts, etc. for each family, to allow for disinfecting the equipment between each party.
During the week, we are offering an 'Introduction to Gem Mining Fun' per customer request. Check with front desk for times.
Ice Cream Socials
"All You Can Eat" ice cream for $3 per person!  During the summer months we offer our very popular Ice Cream Socials. Build your own sundaes topped with syrup and sprinkles!
(bring your mask and remember to keep the 6ft distance when waiting in line)
Haywagon Rides
Enjoy old fashioned free hay wagon rides on weekends during the summer months. 
Join the summer fun!
Please note, there will be no hay wagon rides during the pandemic.
Bingo
Who doesn't love Bingo. Play one card or as many as you like. We play Bingo on select weekends from Memorial Weekend through Labor Day weekend. Come and join in on the fun.
Please note, there will be no Bingo during the pandemic.
Flashlight Candy Hunt
No child is too young or too old to join the candy hunt! Bring your flashlight and meet in front of the store! Plenty of candy for all!
Please note, there will be no flashlight candy hunt during the pandemic.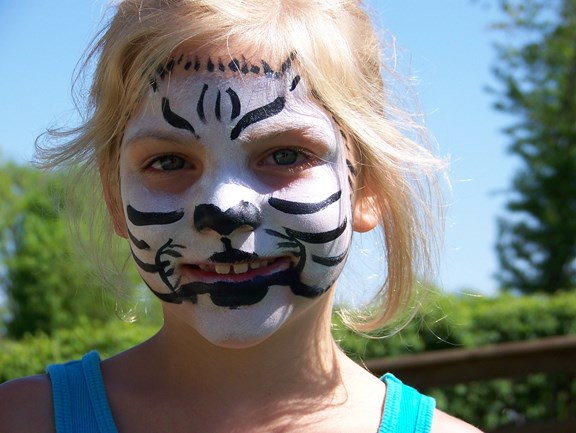 Face Painting
It brings fun and smiles and it warms your heart to see the pretty faces!
Please note, there will be no face painting during the pandemic.
50/50 Raffle
Join our fundraising efforts for Care Camps! All benefits of this weekly raffle go towards helping families that have a child with cancer!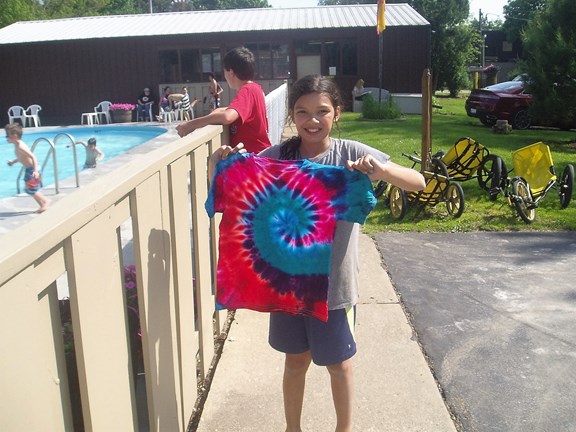 Tie Dye T-shirts
One of our most popular activities for all ages! We carry T-shirts for the whole family. How fun it is to wear you own unique T-shirt to school or at home, when planning your next trip!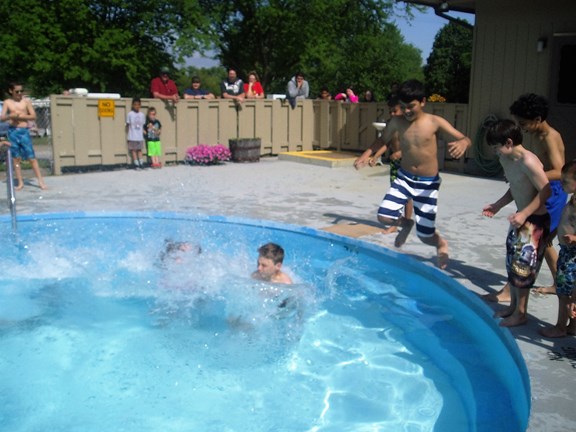 Polar Plunge/Pool Games/Frozen T-shirt contest
Our bravest campers young and old come together for a Polar Plunge during the early pool season. They are being sponsored by their family members and friends. Everybody wins a price! All benefits go towards Care Camps for kids with cancer!
Our frozen T-shirt contests will take place on the hottest long summer weekends!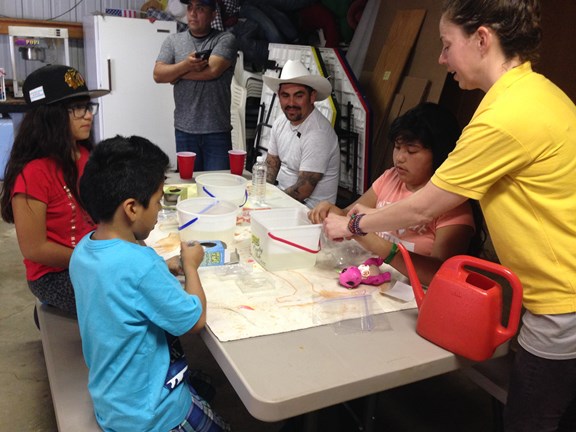 Egg Hatching
Ever wondered how dinosaurs, unicorns or chicken hatch? This short activity lets you take your egg home with you. It will take a little patience but your new baby friend will be born to you soon!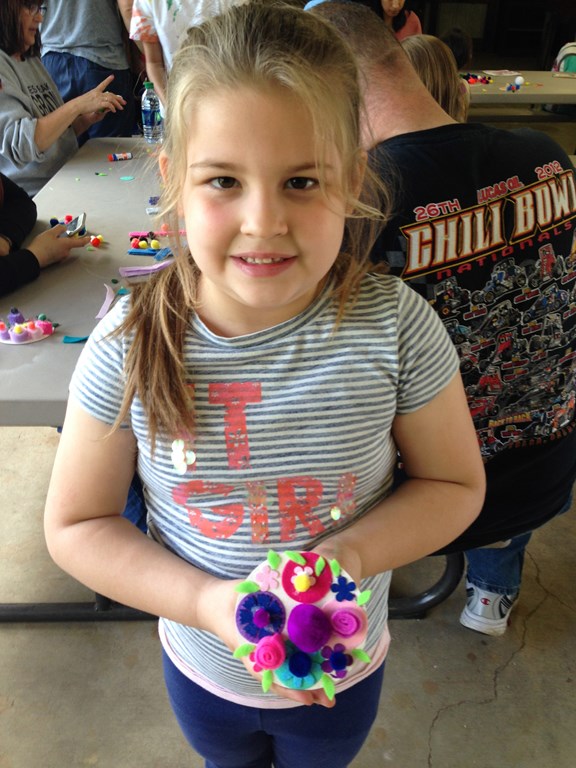 Crafts
Create a gift for the person, who took you camping!