Why You Should Take Your Kids Camping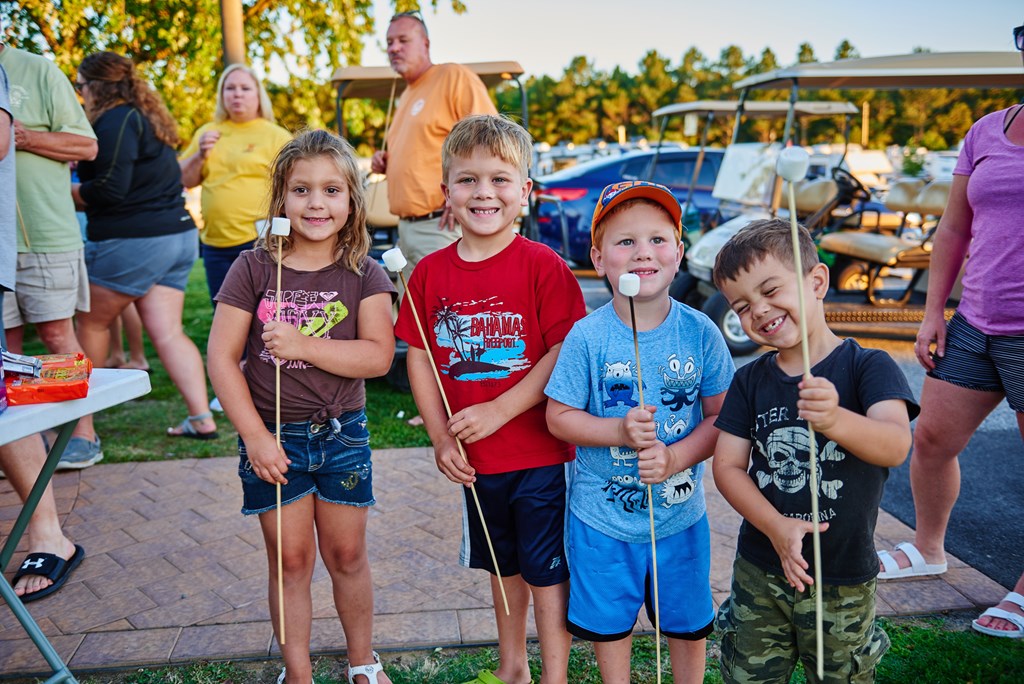 Vacations are so important. They help families bond and make memories that will last a lifetime. They can also be a great opportunity to get out of your day to day routine and experience something new. Camping is an especially good way to shake things up, get your family outdoors and try something new.
Here are just a few of the many great reasons to take your kids camping.
Less Screen Time
With amazing amenities like a private beach, two pools, daily activities during the summer and so much more, kids have plenty of opportunities to put their screens down.
Gets Them Outside
There are so many studies about why it's important for kids to spend time outside. When you're camping it's almost impossible to spend much time indoors. Whether you're eating a meal, having a beach day, joining in on a campground activity or just hanging out at the s'mores social you'll be outside. Plus, An RV is just too small to stay inside for too long.
Teaches Them New Skills
Camping is a great opportunity to teach your kids new things, like how to pitch a tent or how to build a fire. It's a great way for you to bond and help them learn important skills.
New Experiences
Travel in general and camping specifically gets you outside of your comfort zone. It takes kids away from home where the Wi-Fi is strong and they have their own space and drops them in a place where they don't have all the comforts of home. It presents little challenges like having to share a small space with your family or having to walk to the bathhouse for a shower, which can be good opportunities to grow.
See New Places
When it comes to family vacations camping is pretty affordable, which makes it easier to take your kids on vacation more consistently, giving them a chance to experience more places.
Enjoying the Simple Life
Classic camping activities like making s'mores by the campfire, cooking out and playing family games give kids a taste of the simple life that can be hard to find time for in the daily grind.
Make New Friends
Campgrounds are like little communities and campers are friendly people so don't be surprised if you and your kids leave with new friends. Especially if your kids participate in campground events throughout their stay.
You May Also Like:
5 Campground Themed Crafts Your Kids Will Love