Treat Your Mom to a Relaxing Getaway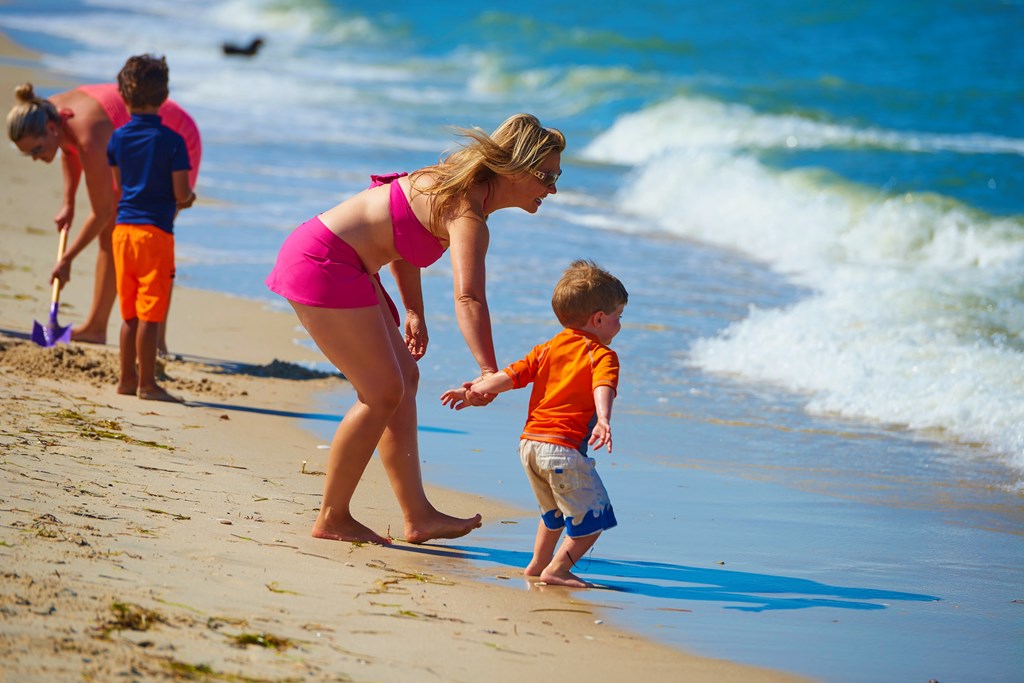 Moms are rock stars. They keep their households running like well-oiled machines, they're always there for you and somehow they always know just what to say to make you feel better. These are just a few of the many reasons that moms deserve to be celebrated.
This Mother's Day, take a little time away with your mom to reconnect and say thanks for all of the advice she's given, lunches she's packed and fun times you've had.
Here's our plan for a perfect Mother's Day weekend in Cape Charles.
Friday Evening
Get settled in at Chesapeake Bay KOA and then start the weekend off right with dinner and a cocktail overlooking the Chesapeake Bay at The Jackspot. Head down to our private beach and enjoy an after-dinner drink and catch up with your mom before turning in for the night.
Saturday
Start the day off slow, spend some time relaxing on the private beach, take a swim in the Chesapeake Bay or lounge by the pool for a few hours. Then head to Cape Charles for a little retail therapy.
Browse the shops, galleries and boutiques in downtown. A few local favorites include the handmade jewelry at Moonrise, the designer clothes at consignment prices at Periwinkles, the eco-friendly gifts at Voiajer and the new and used books at Peach Street Books.
Once you've worked up an appetite, grab lunch at one of the restaurants in Cape Charles. Local Favorites include The Oyster Farm Seafood Eatery, Cape Charles Brewing Company and The Shanty.
If you're feeling energetic after having a good meal, a kayak winery tour with Southeast Expeditions is a great way to get active and unwind.
You'll meet your guide in the tiny Chesapeake Bayside village of Bayford and take a 45 minute kayak trip to Chatham Vineyards, where award-winning wine awaits you. After a tour of the property, you'll get to enjoy a wine tasting and perhaps a glass of vino on the patio. Then you'll paddle back to Bayford, with a complimentary bottle of wine in tow.
After a day of relaxing and outdoor adventure, treat your mom to a nice dinner. Head to Hook at Harvey for upscale seafood dishes and delicious, hearty entrees or visit The Local in Cheriton. Their menu changes each week and fresh local produce, seafood and meat are the stars of the show.
Once dinner wraps up, head back to The Jackspot and dance to the sounds of the Sam Floyd Band on the deck.
Sunday
Is it really Mother's Day if you don't go to brunch? No, no it's not.
Linger over mimosas and delicious treats, like sweet potato pancakes or a breakfast quesadilla, at The Coach House Tavern or head to the Cape Charles Coffee House for gourmet coffee drinks and favorites, like breakfast sandwiches and bagel and lox.
Head back home rested and with brownie points to spare after a long weekend of bonding with mom. Book your Mother's Day stay at Chesapeake Bay KOA now and you'll be the apple of your mom's eye.
You May Also Like:
Father's Day Fun in Cape Charles
The Ultimate Guide to Cape Charles