Restaurants to Check Out in Cape Charles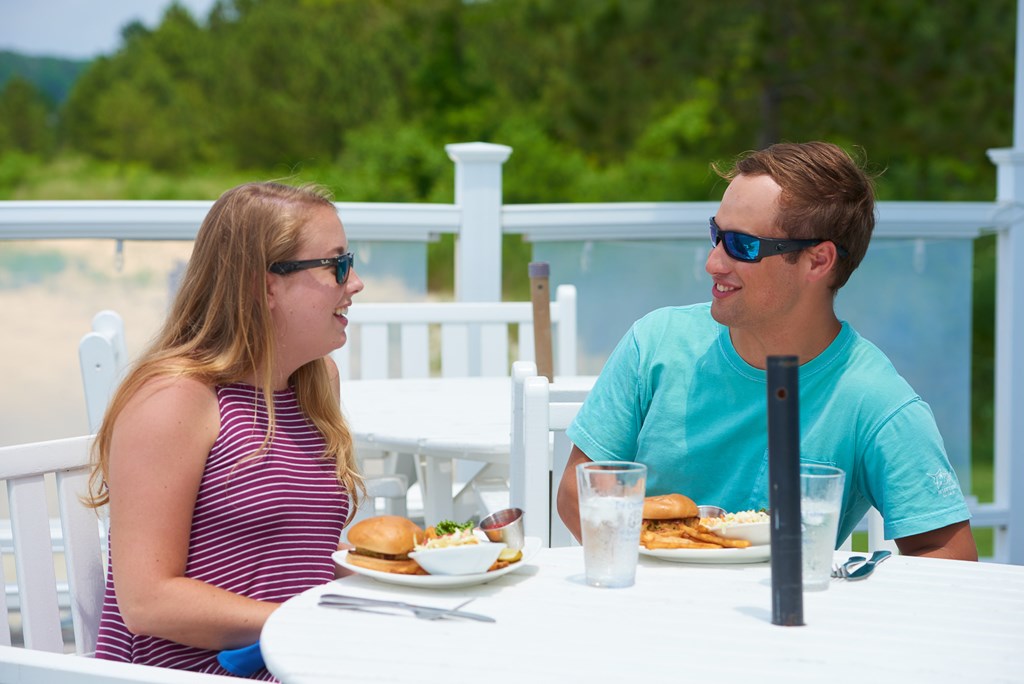 Cape Charles might be small, but it packs a culinary punch. You'll find everything from authentic Italian cuisine to fresh-made baguettes and upscale dining at a cozy bistro.
The Shanty
This waterfront spot is a great place to grab a cocktail and watch the boats go by or gather for a meal after a day on the beach. Get a taste of fresh, local seafood or fill up with pub classics like juicy burgers and tacos.
Tim's Place
If you're looking for home cooking, head over to Tim's Place. They're serving comfort food classics breakfast, lunch and dinner. Whether you want fried chicken, a sub, fresh seafood, a burger or wings, you'll find it here.
Hook at Harvey
This bistro is housed in a historic building along the town's yacht center so you can oogle mega yachts while enjoying your dinner. In addition to salads, soups and starters, the menu is packed with local seafood and hearty entrees. Save room for a homemade dessert.
The Oyster Farm Seafood Eatery
Grab a seat on the deck at this waterfront restaurant so you can enjoy the view and then fill up on fresh seafood, hearty entrees and delicious desserts.
Ambrogia
The menu is constantly rotating at this intimate little cafe, but no matter what is being served when you go expect to find fresh, authentic Italian cuisine. Stop by for coffee and a biscotti in the morning, a panini at lunch or homemade pasta and dessert at dinner time.
The Bakery on Mason
Grab a fresh-baked loaf of bread, criossants to enjoy with coffee on the beach or a delicious sandwich on homemade bread from this newly-opened bakery.
Cape Charles Brewing Company
Sample craft beer, delicious appetizers and tasty sandwiches, tacos and seafood at this brewpub. They have a great line up of mainstay beers and a rotating selection of seasonal flavors.
You May Also Like:
The Ultimate Guide to Cape Charles
Can't Miss Events in Cape Charles