Host Your Group or Special Event at Chesapeake Bay KOA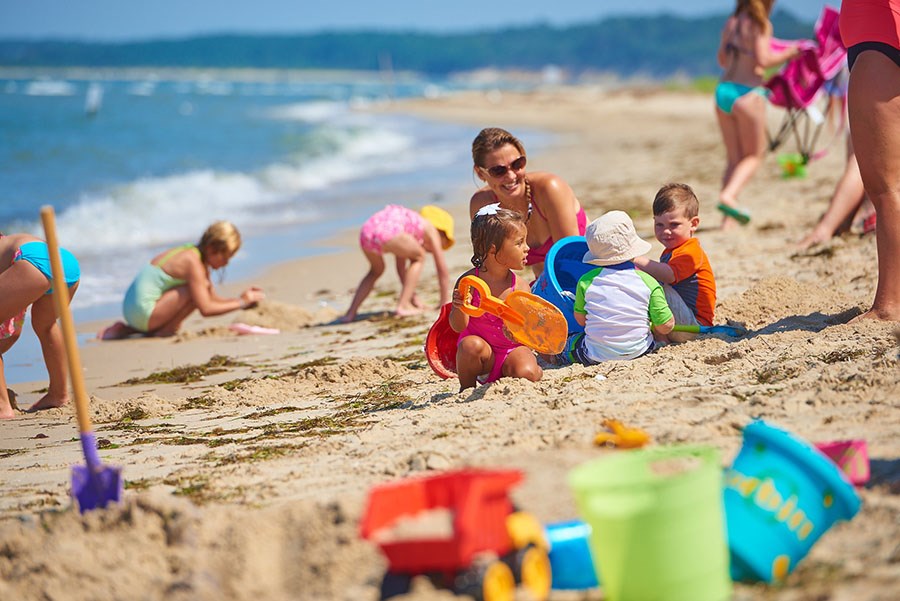 Whether you want to host a rally for your RV club or get married with your toes in the sand and your friends and family by your side we can make it happen at Chesapeake Bay KOA.
Our friendly, on the ball staff and versatile event spaces can make gatherings and group getaways of any size and type memorable.
For more information contact our Group and Rally Coordinator at 1-800-562-4207 or learn more below about how Chesapeake Bay KOA can make your next group gathering a success.
Types of Groups We Host
We can host groups both small and large, formal and informal, but here's an idea of the groups we typically host at our campground.
RV and Club Rallies
Corporate Events
Weddings
Government Meetings and Events
Sports Groups
Family Reunions
Social Gatherings
On Site Dealer Shows
Your group is sure to fall in love with our waterfront campground too!
Dedicated Group Coordinator
Our onsite group coordinator is here to make sure that your event runs smoothly from start to finish. They will coordinate details for your group from booking through check out.
They can assist with third party vendors such as caterers, equipment rentals and DJs and coordinate onsite set up and rentals such as audio visual equipment.
Our onsite Activities Director can also coordinate special activities just for your group, including team building activities.
Event Spaces
There are a variety of event spaces at Chesapeake Bay KOA that can accommodate festivals, retreats, reunions and so much more. Here are the event spaces we have to offer:
Barrier Islands Room: This banquet room can accommodate 200 and is great for meetings and conferences.
Activity Tent: This bayfront space can accommodate 200 and comes with a barbecue area and picnic facilities
The Jackspot-North Deck: This intimate space at our onsite restaurant has a beautiful view of the bay and can accommodate 50. Food and beverage service is available.
The Jackspot-South Deck: This roomy deck overlooks the Chesapeake Bay and can accommodate 200. Food and beverage service is available.
Sunset Bluff: This natural space overlooking the Chesapeake Bay is perfect for festivals and weddings and can accommodate over 200 people.
Lodging
We offer a variety of sites including cottages, safari tent and deluxe patio and standard RV sites. We also have a 71-room hotel on the property so your group or event guests have options when it comes to how they want to stay.
When you book group accommodations with us our onsite Group Coordinator will help you coordinate details from start to finish.
They can also assist in setting up a site or room block with the option of group or individual pay for your group.
Amenities
What makes having an event or group gathering at Chesapeake Bay KOA so memorable is the great setting and fun amenities.
Our waterfront campground sits along the shores of the Chesapeake Bay and is home to the most beautiful sunsets you'll ever see. It also has a long stretch of private beach, two pools, a dog park, a killer line up of events and theme weekends all season long and an onsite waterfront bar and restaurant called The Jackspot.
The well-stocked camp store has all your last minute needs covered, there are rental golf carts to make getting around easier and our modern bathhouses will keep you fresh and clean during your stay. We've even though of the little things, like offering free Wi-Fi and cable throughout the property.
For more information or to book your event or rally at Chesapeake Bay KOA contact our Group and Rally Coordinator at 1-800-562-4207.
You May Also Like:
4 Ways to Stay at Chesapeake Bay KOA
The Ultimate Guide to Cape Charles
Can't Miss Events in Cape Charles