2019 Concert Series Performers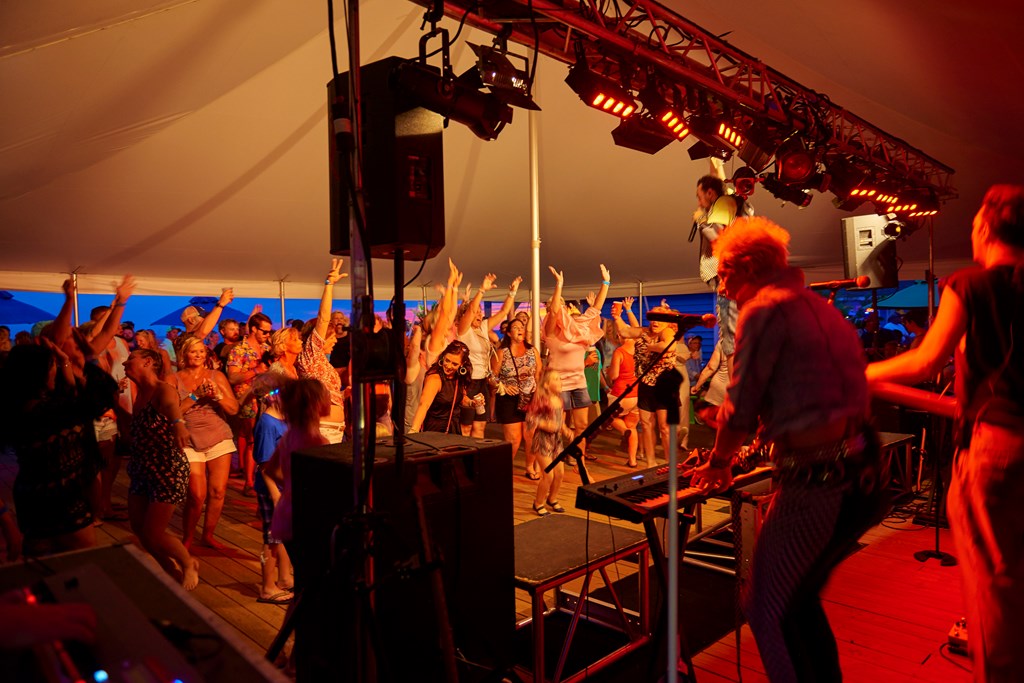 Chesapeake Bay KOA is the place to be for summer concerts on Virginia's Eastern Shore. You can enjoy the beautiful view of the Chesapeake Bay and dance the night away to the region's best bands.
Each concert will have craft beverage tastings and kids activities. Don't miss out on these great acts this summer!
May 18: Phun Doctors and Paul Urban and Friends
We're kicking our Summer Concert Series off with classic rock and oldies from the Chesapeake-based Phun Doctors. They're playing hits from the last 40 years, so there is sure to be a tune that gets you out on the dance floor. They're followed by the blues and jazz of Paul Urban and Friends.
June 15: Bill Miles Band and Chase Payne
Dust off your cowboy boots, these country acts will have you doing the two step. The Bill Miles Band is a rising star in the country scene and they'll be playing country favorites and originals.
Chase Payne is a crowd favorite at Chesapeake Bay KOA and he'll be bringing his dance moves and country covers to the stage once again.
July 20: Rudeboy Riddim and Nature's Child
You'll feel like you've take a trip to the islands when you hear the sounds of Rudeboy Riddim. Their new age twist on reggae, complete with saxophone jams, will have you dancing in no time.
Nature's Child will blow your mind with their multi-cultural rock. They're blending jazz, Latin, blues, funk, reggae and rock into one irresistible sound.
August 17: HM Johnson Band and The Deloreans
It's sure to be a packed house for this one. The HM Johnson Band will kick the night off with R&B, swing, blues, jazz and classic rock before The Deloreans take the stage with their awesome '80s covers. The Deloreans definitely dress the part, so don't forget your legwarmers and side pony tails!
September 21: Jukebox Rehab and The Mullins Sisters
We're finishing the season strong with the country dance jams. Winston-Salem-based Jukebox Rehab will be playing everything from modern hits to classic '70s country and everything in between.
The Mullins Sisters are tapping into their Appalachian roots for a mix of original tunes, country hits and classics. So bring your achey breaky hearts and get ready to dance.
Book a stay at Chesapeake Bay KOA this summer so you don't miss out on these great acts!
You May Also Like:
The Ultimate Guide to Cape Charles
Can't Miss Events in Cape Charles
7 Fun Things to do Near Cape Charles