Checotah / Lake Eufaula West KOA Holiday Recreation
Spend time with nature! Our nature trail will lead you to the shore of Lake Eufaula, then around the forest and back to the campground (just a quarter mile hike). Our barnyard zoo is a favorite with Daisy who thinks she's a dog! Chicken Town houses chickens, ducks, turkeys and more! Be sure to bring your worms to catch fish in our catch and release pond or just go for a swim! Kayaking is great fun and Lake Eufaula has cool places to explore along the shoreline.
Lake Eufaula
Oklahoma's largest reservoir has more than 600 miles of shoreline! Great fishing (bass and crappie) boat rentals, heated fishing dock, boating, skiing, wakeboarding and lake swimming are all nearby.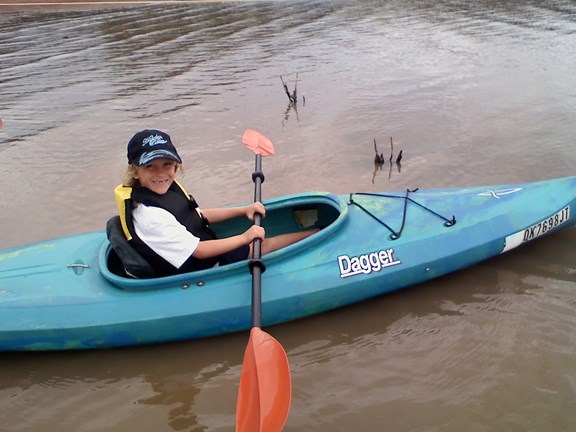 Kayaking
Rent a kayak or canoe and explore the shorelines of Lake Eufaula - we deliver to the shoreline! Nature Trails
Enjoy the great outdoors by strolling through a wooded area to the shore of Lake Eufaula. If the water is low, wildlife tracks are abundant on the beach - see how many you can identify! View the Zoo!
Our barnyard zoo (expanding regularly) currently houses laying hens, along with some unruly roosters that fly out of the pen, scratch around in the dirt and show off their skills at crowing (at a decent hour of the morning of course)! Also, for your viewing pleasure we have ducks,Turkeys, and our cow Daisy. Of course a farm with out some barn cats running around too. Fishing
Our catch and release pond is perfect for teaching kids to fish! Crappie and bluegill are plentiful and we have recently stocked it with the next generation! All the essential fishing gear is available at our store if you leave home without it. Bored with pond fishing? Check out Lake Eufaula! Boats to rent, guides for hire and bank or dock fishing nearby!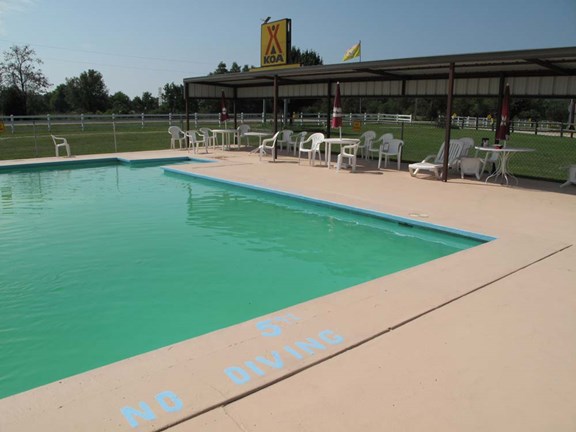 Swimming
Open Memorial Day to Labor Day our sparkling blue pool is a welcome relief on a hot summer day!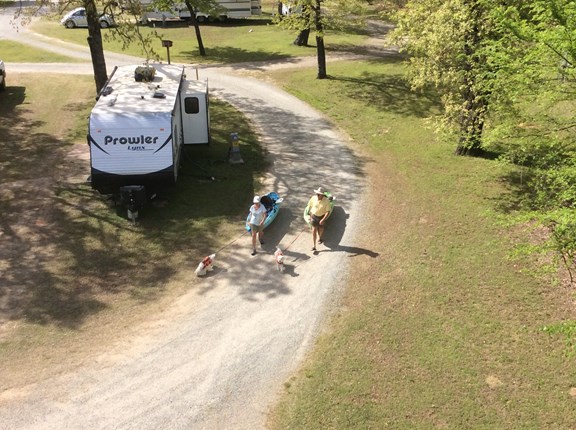 Kayaking time!
Rent one of our kayaks or bring your own!!
Local Area Recreation