Local Area Attractions Near Bradenton / Hunsader Farms KOA
Nestled in between the beach and State Parks, you will find plenty to do in our area!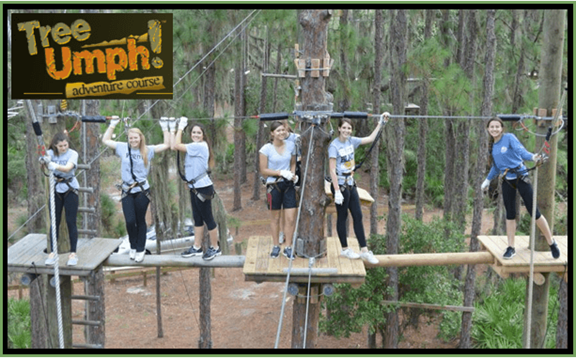 TreeUmph! Adventure Course
Gear up for climbing, swinging & adventuring through the trees. We've got over 10 football fields of challenging terrain and hundreds of aerial adventure games- Plus, thousands of smiling faces both young & young at heart. Fly through a dense forest from tree to tree on crazy-fun obstacles that defy gravity. Get in sync with nature. Love every single moment spent with your friends and family as you experience one of the most unique attractions in Florida. Rise Above!
21805 E. State Road 70
Bradenton, FL 34202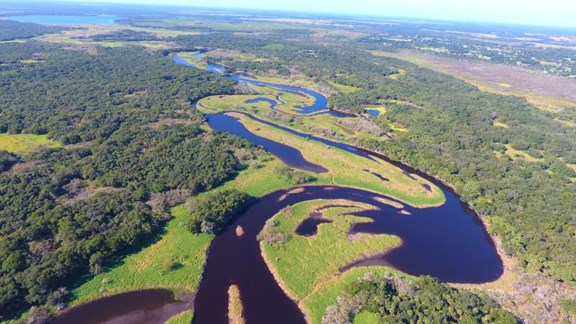 Myakka River State Park
The majestic Myakka River flows though 58 square miles of one of Florida's oldest and largest parks. In a scene reminiscent of what early Native Americans and Spanish explorers witnessed, arching palm trees and live oaks reflect on a winding tea-colored stream. The cries of limpkins and osprey pierce the air, while alligators and turtles sun lazily on logs and riverbanks. This is the Myakka River, Florida's first state-designated wild and scenic river, and it flows through a vast expanse of unspoiled wetlands, prairies, hammocks, and pinelands that make up Myakka River State Park. Boating, fishing, canoeing and kayaking are popular activities on the water, while hikers and bicyclists explore miles of trails and backroads.
On the weekends, the back entrance is open, making it a quick drive from our campground to the State Park!
13208 State Road 72
14880 Murphy Rd, Sarasota, FL 34240
Sarasota, FL 34241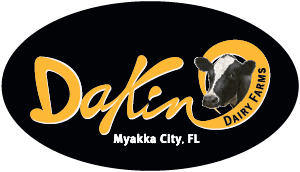 Dakin Dairy Farms
Dakin Dairy Farms is the only dairy farm in Florida open to the public that produces and bottles their own milk right on the farm (and has the BEST chocolate milk you'll ever have)! 1,000 acres of sustainable family farming just 10 miles east of our campground on SR 70. The dairy offers unique things to do for families and offers a unique opportunity to highlight the two major economies in Florida – Tourism & Agriculture!
30771 Betts Rd
Myakka City, FL 34251
Big Cat Habitat
Big Cat Habitat and Gulf Coast Sanctuary is an ever-growing large-animal rescue just 20 miles south west of our campground. Founded in 1987, the non-profit sanctuary is a permanent home for dozens of exotic animals (including lions, tiger, bears, primates, and more), offers placement for animals in need, and works to educate the public about animal care and conservation.
7101 Palmer Blvd
Sarasota, FL 34240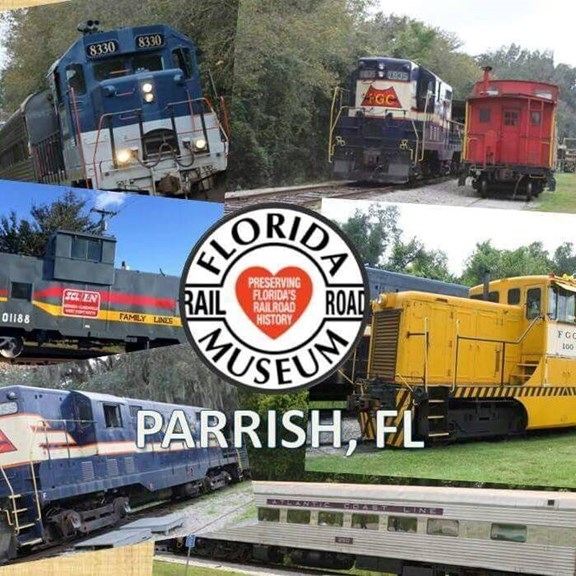 Florida Railroad Museum
The Florida Railroad Museum, Inc. was founded as The Florida Gulf Coast Railroad Museum with the stated goal of preserving Florida's railroad history. Over the years, the Museum has aquired and restored rolling stock and equipment to operate for the public's enjoyment. We hope our visitors appreciate the sights and sounds of Florida railroading as it existed in the 1940s and 1950s. To achieve its goal of operating equipment and recreating the sights and sounds of Florida railroading, the Museum operates on a six mile line between Parrish and Willow, Florida in rural Manatee County. This railroad line was the first railroad to be built in Manatee County. Each weekend diesel locomotives pull equipment consisting of open window coaches, a covered gondola, and an air conditioned coach. This is only a 19 minute drive from our campground!
12210 83rd St E
Parrish, FL 34219
Local Area Recreation Near Bradenton / Hunsader Farms KOA