Bowling Green KOA Recreation
Whether you and your family want to relax and kick back or try and pack as much fun into your vacation - Bowling Green KOA Holiday Camping has what you need.
Located on 26 fun filled acres is Bowling Green KOA Holiday Campground. We are located in Bowling Green KY, a short distance off Interstate 65.
Bowling Green is the home of the Corvette and Duncan Hines. We are among the top campgrounds in the KOA system.
We welcome groups, Family Reunions, Company outings & Rally's.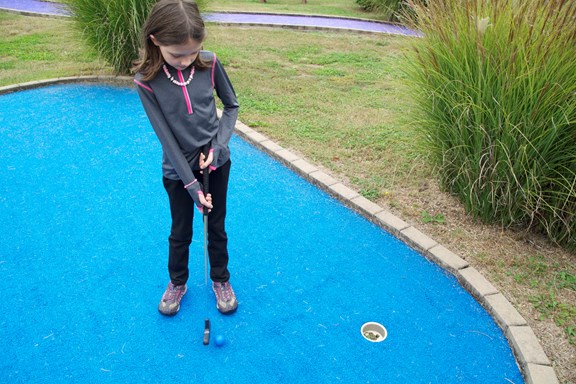 Miniature Golf
There are certain truths we must all accept in our lives. One is that we will most likely never drive a golf ball as far as Tiger Woods or Phil Mickelson. For this reason and so many others, we have installed our very own miniature golf course. Stay out of the spotlight in our fun filled course and play with the entire family!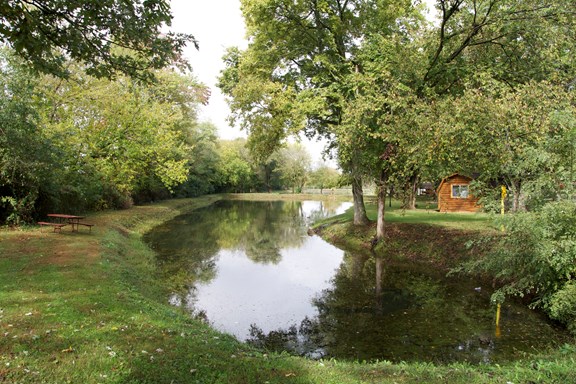 Fishing Ponds
You won't mistake our fishing ponds for the filming location of Discovery Channel's Deadliest Catch but there is no question we'll provide a great experience. Grab a rod, stop by the office and create memories with the family as you compete to catch one of our catfish or several other smaller species.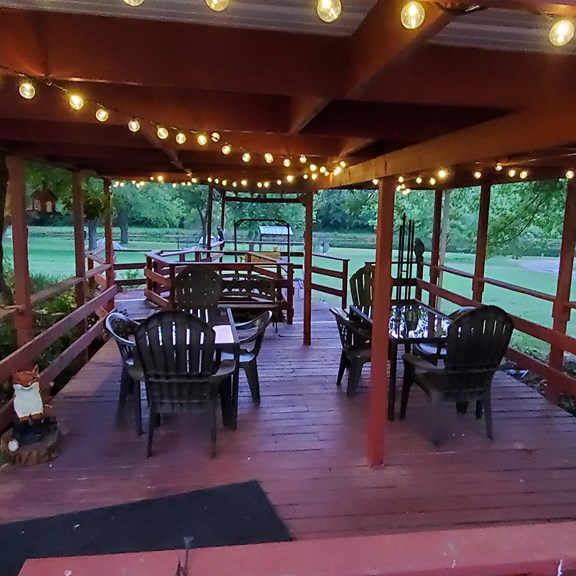 Covered deck
Enjoy sitting on our covered deck while enjoying hard ice cream from our store and listening to the water trickle from our fountain.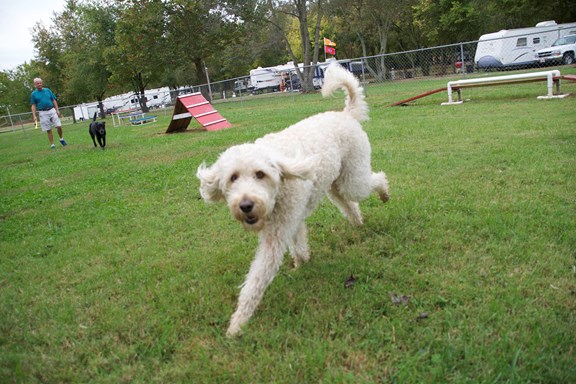 Pet Playground
All kids are created equal, even the ones with four legs. Being cooped up in a camper for a long drive helps your pooch catch up on his nap time but when you arrive his legs need exercise and inside our pet playground he will find plenty of room to run and interact with quite a few different toys. Play fetch with a ball or relax on one of our benches as your four-legged friend smiles from ear to ear in the great outdoors.
Bowling Green KOA Convention Center
Our Convention Center Seats 100 in Banquet Style Seating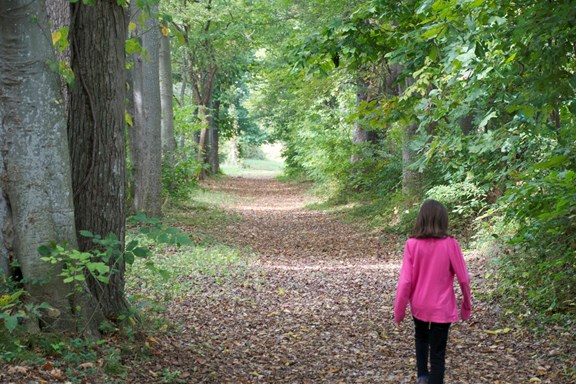 Hiking & Walking
Let's face it, as beautiful as nature is, not everyone aspires to hike for miles into the wilderness to enjoy the great outdoors. For those people who live on the edge.. of nature, we present our walking trail.