Local Area Attractions Near Bismarck KOA Journey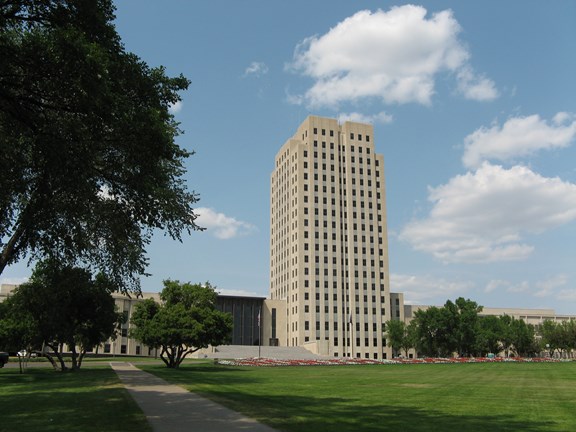 State Capitol Building
Often referred to as "The Skyscraper on the Prairie." State Capitol Tours are conducted on the hour from 8 to 11 a.m. and 1 to 4 p.m. all year. From Memorial Day to Labor Day tours are available on Saturdays 9 a.m. to 4 p.m. and Sundays 1 to 4 p.m.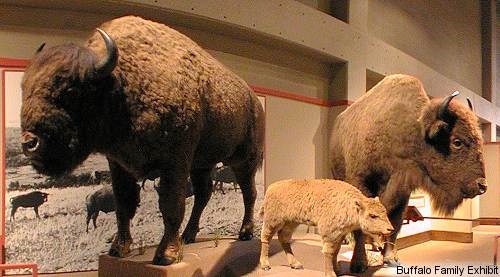 North Dakota Heritage Center
Located at the State Capital this museum features many plains Indians artifacts and much about the military and agricultural history of the area. The Main Gallery traces millions of years of North Dakota history from dinosaurs to the depression.
Lewis & Clark Riverboat
Cruise the Majestic Missouri River on the Lewis &,Clark Riverboat, a 150 passenger vessel located at the Historic Port of Bismarck. Daily cruises include Afternoon, Evening, and Sunset times. Signature cruises are also available featuring Pizza, Barbecue, and Family Picnics.
Dakota Zoo
On June 3, 1961, the Dakota Zoo opened its gates to the public with 75 mammals and 23 birds on some 15 acres of developed land. Forty thousand visitors paid a ten cent admission fee that first year to visit the zoo. Today, an average of over 100,000 people walk through the gates each year and view 125 species of birds, reptiles, insects and mammals. Check out all the wild and exciting adventures!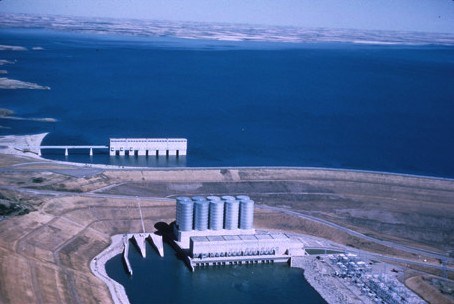 Garrison Dam & Lake Sakakawea
One of six dams on the Missouri River, Garrison Dam was responsible for the creation of Lake Sakakawea. Lake Sakakawea is the third largest man-made lake in the United States. The dam is 210 feet high and two-and-a-half miles long. Its embankment consists of 66.5 million yards of rolled earth fill. Free guided public tours are held daily from Memorial Day weekend through Labor Day weekend. Lake Sakakawea provides many recreational opportunities for North Dakota residents and tourists.
Local Area Recreation Near Bismarck KOA Journey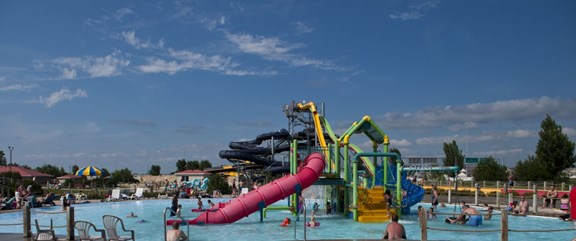 Waterpark
Raging Rivers Waterpark and SpeedWorld Golf & Games is a family entertainment complex open Memorial Day through Labor Day, offering a full day of family fun featuring five major attractions...a water park, sprint car & grand prix go-cart tracks, mini-golf, lazer tag and video arcade, all located in a safe and friendly atmosphere