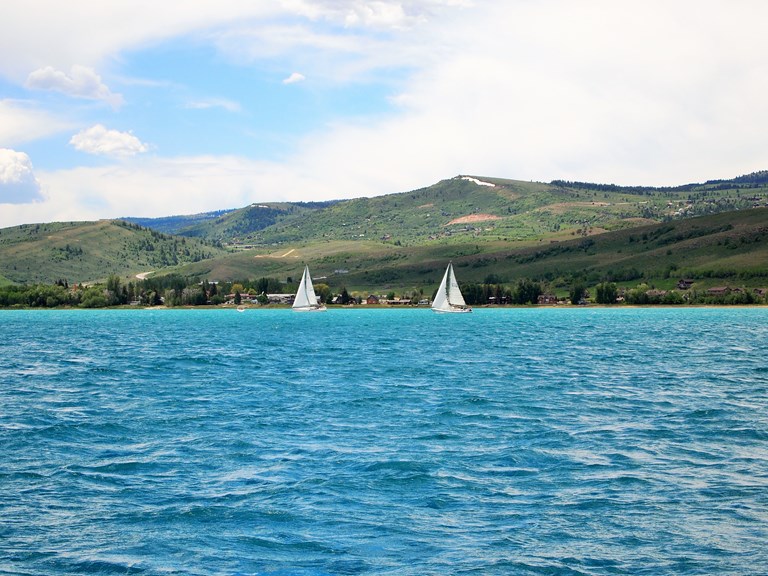 Local Area Attractions Near Bear Lake / Trail Side KOA

Hiking Trails
There are many trails available in the area. Anything from a simple kid friendly hike to longer and more intense hikes.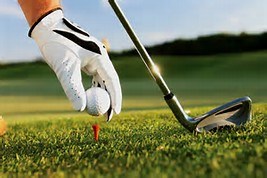 Golf
Bear Lake West Golf Course
155 US Hwy 89
Fish Haven, Idaho 83287
(208)945-2744Bear Lake Golf Course
222 E, Clubhouse Dr.
Garden City, Utah 84028
(435)946-8742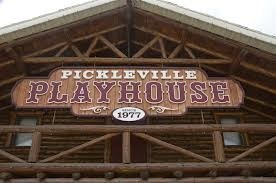 Pickleville Playhouse
Pickleville Playhouse & Western Cookout
2049 S, Bear Lake Blvd
Garden City, Utah 84028(435)946-2918 or (435)755-0961

Minnetonka Cave
St. Charles Creek RdSt. Charles, ID 83272435-245-4422Largest commercially developed limestone cave in the state of Idaho, fairyland rooms of gleaming stalactite and stalagmite formations open (one after the other) on the guided 90 minute, half-mile tour. Be prepared for the 400 steps up and down in the cave and bring a jacket, the cave is about 40 degrees year round. Located 10 miles up scenic St. Charles canyon near beautiful Bear Lake, and guided tours daily June through Labor Day.

Oregon Trail Center
320 North 4th StreetMontpelier, ID 83254208-847-3800Here you will have the most fun you have ever had learning history. Ride a computer controlled covered wagon, journey the trails with living history interpreters, see and touch the tools and artifacts of the pioneers and enjoy a campfire in the beautiful evening setting of the historic Clover Creek Encampment. http:// www.oregontrailcenter.org For more information please call 1-800-448-BEAR.
Local Area Recreation Near Bear Lake / Trail Side KOA

Bear Lake
Come visit beautiful bear lake.
sailing
Sailing on bear lake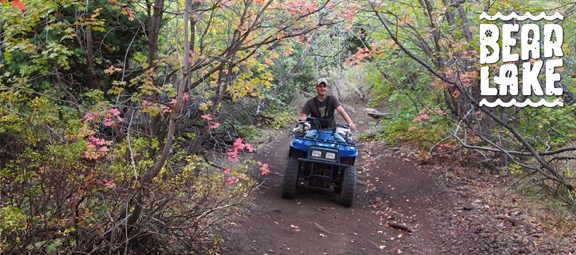 ATV Bear Lake
Many options for atv around bear lake