Albuquerque North / Bernalillo KOA Journey Recreation
Swimming Pool
Enjoy our large swimming pool that has shade all summer long.
Weekend Movies
Come hang out with us under the stars on Friday and Saturday nights during the summer months to enjoy movies that will have the whole family laughing.  Our brand new projector screen makes it seem like your at an actual movie!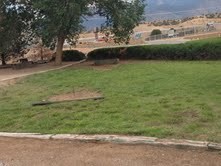 Horseshoes
Bring your friends and come play some horseshoes! We provide the shoes and the stakes.
Kaktus Brewery
Step through our secret passage way to the Kaktus Brewery open 7 days a week! Enjoy live music, food, and great beer!Using German made equipment this nano-brewerey produces 500 barrels yearly, with 6 to 8 beers on tap. Specializing in lighter style lager beers while keeping the favorites such as porter's, ESB's, IPA's and other classic Ales.
Local Area Recreation