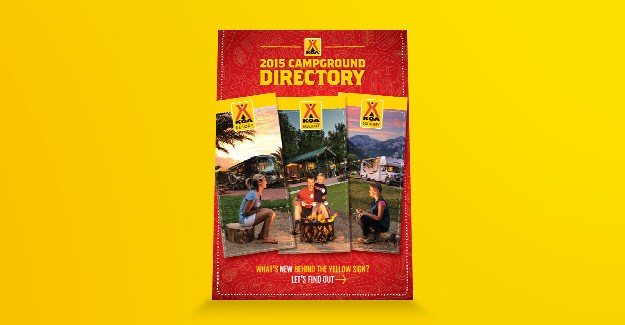 The printed edition is still on the press and won't be ready for campers until early March. But you don't have to wait!
The 2015 KOA Directory Digital Edition is an exact electronic replica of the printed edition, and includes the same maps, photos, directions and KOA campground listings. There are even handy links that will take you to more information, or help you make your KOA camping reservations directly on KOA.com.
You can download the entire Digital KOA Directory, or just the pages you need for your next camping trip, directly to your computer.
Don't wait! Just click HERE to access your copy of the 2015 KOA Digital Directory today.