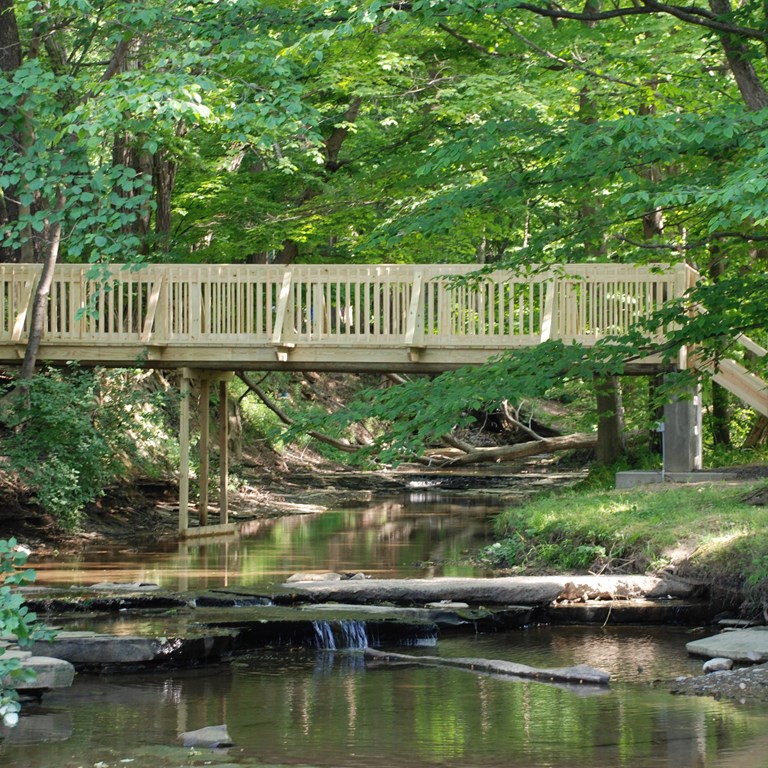 Westfield / Lake Erie KOA Reviews
Directions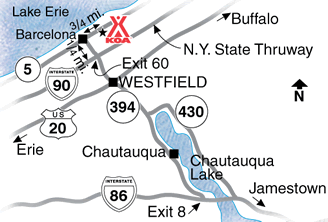 60 miles west of Buffalo, NY, 30 miles east of Erie, PA.
Exit 60 from I-90: Follow signs.
On Rt 5: Go 1 mile east of Rt 394 or 16 miles west of Dunkirk.
From I-86 Exit 8: Go north on Rt 394 to Rt 5, turn right, 1 mile to KOA.
GPS: N42.344141, W79.579864
Get Google Directions
Sep 24, 2018
we had a wonderful two day stay at Westfield/Lake Erie KOA. Everyone was kind and helpful. If we were ever in the area we would come back to stay with you.
Sep 24, 2018
We had a great stay! Read some reviews about noise because it's close to the interstate, but we tent camped and it did not bother us. In fact, we slept so well! The campground was peaceful. The showers and restrooms were very clean. Lake Erie is right across the street and the owner has a vineyard next to the campground where you can taste some grapes! We enjoyed it!
Sep 24, 2018
Very private, staff is very friendly and kind, we had a wonderful time and surely will return! �����������
Sep 16, 2018
We found the price to be steep for being not prime season, and we're severely disappointed to arrive to find that our campsite was next to an interstate. We did not get any sleep and could literally see the semi trucks pulling off the side of the side way.
Sep 10, 2018
Fantastic!! So friendly and the pizza and fries were amazing! AAA+++
Sep 05, 2018
Really enjoyed our stay. Polite people and friendly atmosphere. Looking forward to my next stay
Sep 04, 2018
Enjoyed nice place nice showers and beautiful area
Sep 04, 2018
Friendly helpful staff, busy campground, with all folks being very accomodating, lovely pool and fun activities all weekend.
Aug 28, 2018
I didn't realize how noisy I-90 would be, and I had a hard time sleeping because of the noise.
Aug 25, 2018
Had a fantastic stay only drawback was being woken up with the sound of throughway noise. Everyone was helpful and pleasant

Westfield / Lake Erie KOA
Open March 27 - November 1
8001 East Lake Road
Route 5
Westfield, NY 14787
Check-In/Check-Out Times
All Sites
Check-in: 1:00 pm, Check-out: 12:00 pm
Westfield / Lake Erie KOA
Get Google Directions

© 2020 Kampgrounds of America, Inc.