Local Area Attractions Near Twin Falls / Jerome KOA Holiday
Snake River Canyon
The Snake River Canyon is located just about 5 miles from the campground and has two golf courses and a small city park with a boat launch. Snake River is home to a variety of outdoor sporting activities, including fly-fishing, hiking and biking, golf, and horseback riding. The Snake runs through a number of gorges, including one of the deepest in the world, Hells Canyon, with a maximum depth of 7,900 feet (2,410 m).
Zip Line on the Snake River
"Zip the Snake" is Southern Idaho's NEW zip line on the Snake River.  Come and experience a one of a kind adventure and see the Snake River, Perrine Bridge, Canyon Springs Golf Course, and the wild life of the Snake River Canyon.  Information and reservation information can be found at www.zipthesnake.com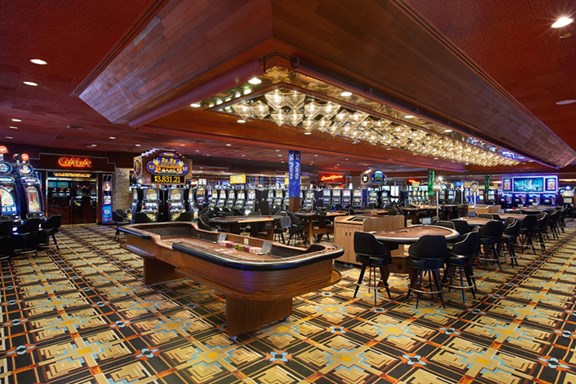 Jackpot NV
Just 54 miles South of the campground, Jackpot, NV offers Las Vegas style gambling and entertainment.  Want a different kind of game, then the Jackpot Golf Club may be your kind of fun.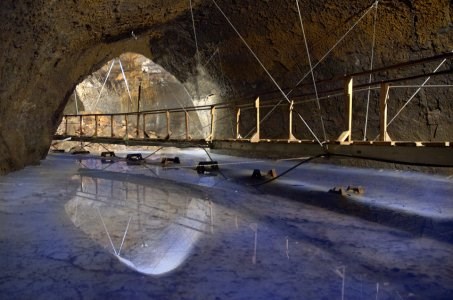 Shoshone Ice Caves
Located 35 miles north of the campground on US Hwy 75, this natural wonder is actually a lava tube that is 1,000 ft. long and varies between 8 and 30 ft. in height.  Take a tour and explore the trails, but be sure to dress warmly, even during the summer months.
1561 N Highway 75
Shoshone, ID 83352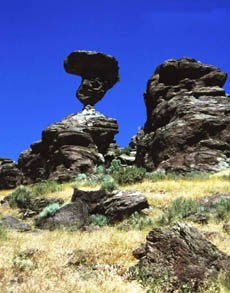 Balanced Rock
South of Buhl in the Salmon Falls Creek Canyon stands world-famous Balanced Rock.  Over 48 ft. tall and 40 tons, the wind carved rock balances precariously on a pedestal only 3 feet by 17 inches.  Nearby Balanced Rock Park is an excellent spot for a picnic.
Local Area Recreation Near Twin Falls / Jerome KOA Holiday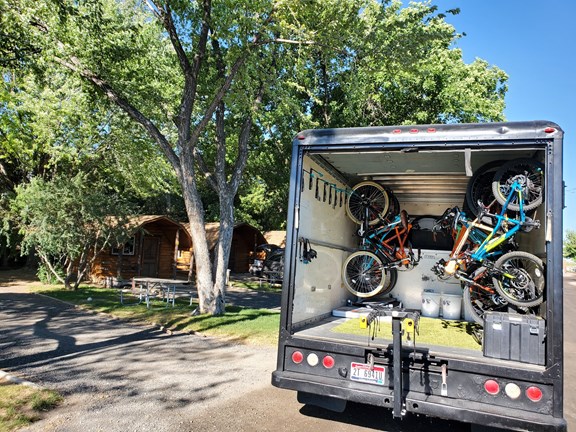 Mobile Bike Rental
Pertt's Bike Rental is a mobile bike rental service, bringing bikes to you at your favorite trailhead or designated destination including here at the KOA as shown on the picture. Their goal is to increase the ability to explore our local trails and sights through cycling, by taking the hassle of owning and transporting a bike out of the equation. Their website lists trails from easy to medium including the Canyon Rim Trail, Rock Creek Trail, Auger Falls Trail Head, etc. Let them know you are staying at the KOA campground.