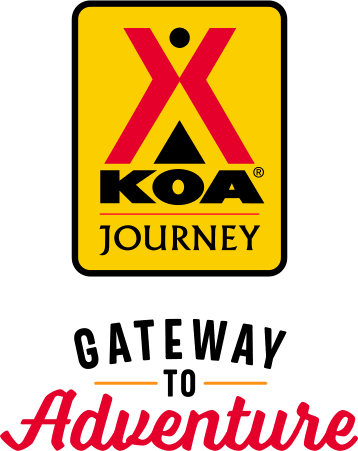 KOA Journey Campgrounds
KOA Journey campgrounds are the perfect oases after a day on the road. Whether it's along the way or a quick getaway, they've got you covered. Located near the highways and byways of North America with long Pull-thru RV Sites, they deliver convenience to the traveling camper. Pull in, ease back and take a load off.
KOA Journeys Feature:
Pull-through RV Sites with 50-amp service
Premium Tent Sites
Well lit after hours check-in service
Directions
From I-90 take exit 274 and turn south on highway 287. One mile south on your right.
Get Google Directions
Jun 14, 2021
We were ask to leave the pool an hour earlier than posted. The water was anything but clear. The camp spots were VERY narrow. We were parked next to a Class A and could barely put our driver side slide out. Very dry grass, goat heads , sticky weed, in each camp site. Basketball hoop had been hung on and was in very poor shape. Not AT ALL what we thought we were going to be renting! ���
Jun 14, 2021
we rented a cabin for 10 nights. they are doing a lot of updating right now so when it is done it will be really nice. these people have worked hard to get this where it is now. next year we will see all the finished projects. we come here most every year on vacation. very nice people
Jun 14, 2021
We were super impressed with the customer service. We would stay here again just because of that.
Jun 14, 2021
The whole place looks like it needs just a bit of updating, but it is very clear that the owners are well into the process of doing just that. This is a VERY GOOD place to stay and, by the looks of things, it is only weeks away from being a GREAT place to stay. Incredible hospitality and beautiful area! I will definitely be staying here again and again!
Jun 14, 2021
We were in a site with no amenities with a fifth wheel and were told to turn off our generator. We needed to charge our batteries. There needs to be a time for generators in cases like this.
Jun 13, 2021
We stayed overnight here while traveling from Glacier to Yellowstone. A "new" KOA in a pleasant rural setting. About a mile off the interstate so road noise was minimal. Owner was busily working inside and out and not absentee. The restrooms, showers, laundry and office were all new or recently remodeled and immaculate. Roads were a little tight, but navigable. Other campers were close by.
Jun 13, 2021
Great spot! New owner Peter was very accommodating
Jun 13, 2021
Looking forward to completion of remodel. Cabin very clean. New bathrooms top notch.
Jun 13, 2021
Stayed at a tent site. Lots of trees, shade, and grass. Private bathrooms and showers. Very nice and helpful folks as well. Would definitely stay there again.
Jun 12, 2021
Not for motorhomes >28 ft. NO direction where to park 4 sign-in. Manager pointed to do a u-turn & not enough room. He shrugged & went into office leaving us on our own to figure out how to get to our site. Had to unhook towed then drive between 2 vehicles with 12" on each side of Rv. $68/day for unlevel tight pad, no info sheet about park, no map, no tv, and on and off electricity. Worst KOA EVE
Jun 12, 2021
We enjoyed visiting place around Three Forks. The service and attention were good; when a problem arose it was handled quickly and very well. Special thanks to Peter!
Jun 12, 2021
The Tree Forks KOA was nice. The sites were shady and it had a more "campy" feel than most of the usual parking lot KOAs. William, Susan, and Peter were accommodating as we dropped in to do some sight seeing in Bozeman before heading up north.
Jun 11, 2021
Great people own, run and manage this KOA! Clean grounds and some additional remodeling being done. Sparkling clean showers and restrooms. The best!!
Jun 11, 2021
Pride in ownership shown through with each encounter with new owners. We are finding that KOA Journey parks are perfect for our "journey" across this beautiful country.
Jun 10, 2021
Very nice clean, quiet park. We only wish you had propane to sell/fill our tanks. We didnt find any place to fill our tank in town or at the interstate (other then a tank swap, NOT!)
Jun 10, 2021
Great service and friendly folks.
Jun 10, 2021
Nice large lots, big rig friendly. Helpful employees. We stayed one night passing through the area in a 44 foot 5th wheel.
Jun 09, 2021
Reservation not correct date. Person checking in was not familiar handling with this situation. Peter Brooke was in the office and overheard the issue. He responded immediately and explained the office was just getting set up on April 6 and suggested that this was perhaps reason for mixup. He got us the two sites although with different power and no sewer service. He also cut low tree branches.
Jun 08, 2021
The folks running the campground were nice and helpful. The park was well maintained.
Jun 08, 2021
Camp ground was beautiful, very clean. The bathrooms and showers were new. They've done a lot of upgrades and the owner was so nice and attentive, I think him and his parents own the park. Highly recommend this park.
Jun 08, 2021
Very quick and clean facility. Staff very friendly and very helpful.
Jun 07, 2021
This campground was still under construction. Equipment was everywhere. The driveways were narrow and the curves were tight for larger RV's. Tree branches were scraping both sides of the RV. On one curve my RV was riding up on the embankment. Once construction is done and they can focus on the scrubs and trees, that will not be an issue. Over all a good place to stop for the night.
Jun 07, 2021
It would have been nice to have had a fire pit
Jun 07, 2021
This was our very first RV camping experience - what a perfect place! Beautiful, kid-friendly, clean, and extremely well-maintained. Host was very friendly, approachable and helpful. Spacious and clean showers and bathrooms on site. Outdoor playground that our kids enjoyed and spent many hours entertaining themselves on. Highly recommend! Great way to kick off our camping season!
Jun 07, 2021
Incredibly friendly and helpful staff. Immaculate and new shower and toilet facilities. Great playground and camping sites.
Jun 07, 2021
We stayed at Three Forks several years ago and enjoyed the facilities then. This last weekend we stayed again for the Montana GWRRA Three Forks Rendezvous, and I must say they've done some great improvements. The restroom and shower facilities were all new and well kept. Our cabin, though a bit small, was clean and comfortable. We look forward to next year.
Jun 07, 2021
Still rebuilding but is looking like it will be one great Campground. Made my reservation for next year. Showers and restrooms are new and nice.
Jun 07, 2021
Very unfriendly staff.
Jun 07, 2021
Stayed several nites. Very clean campsites. Staff friendly and helpful,
Jun 07, 2021
Clean new showers
Jun 07, 2021
It was nice! During our stay we found a rattlesnake and the owner was swiftly engaged in capturing the snake to keep the campsite safe! The showers and restrooms were lovely! Very happy with our stay!
Jun 07, 2021
Very tidy with spotless bathrooms and showers and excellent wifi. Convenient to I-90, but quiet and shady. New owner is affable, amusing, and diligent. Further improvements in progress
Jun 06, 2021
It was a beautiful setting overall, LOTS of trees which did interfere w/ the reception. Our site was surrounded by trees on one side and seemed kinda cramped. Found a dead bird next to our picnic table. Dog park was still being worked on. Overall enjoyed our stay, Campground jus opened up 3 weeks ago w/ new owners, so lots of things to get done. Will try again
Jun 05, 2021
Cozy cabins with heat clean showers and bathrooms and very friendly staff would recommend a stay to everyone also clean grounds
Jun 05, 2021
Camp-like setting, quiet and easily accessible location and facilities under major updating and reconstruction. Peter is a great host and very enthusiastic! We will go back
Jun 05, 2021
Nice clean park. Very quiet and well maintained. I would definitely stay here again. Staff was very friendly.
Jun 05, 2021
Clean quiet and friendly staff.
Jun 04, 2021
We have been coming to this park off and on for the last three years! The park is under some Awesome improvements! Everyone was helpful, courteous and made our stay so enjoyable! Thank you KOA!
Jun 04, 2021
We like what the new ownership is doing at the Three Forks KOA. Even when the staff was swamped with their upgrade projects and Memorial Day weekend surge, they took time to make sure we felt welcomed and cared for.
Jun 04, 2021
Very nice pull through sites, clean bathrooms & showers. Could use some more signs on the approach roads.
Jun 04, 2021
The park is beautiful and the new management are very friendly, kind and helpful. The site we stayed in is a little tight getting in and out for a 40' fifth wheel but its manageable and they are doing so many new improvements. Definitely would stay again. Do stop at the Wheat Montana Bakery.
Jun 03, 2021
Really nice campsite, beautiful views.
Jun 02, 2021
Three Forks KOA was all around a wonderful stay. The bathrooms and showers are extremely clean, the grounds are awesome and the workers were always working, one even cleaning the bathroom at 1:00 am :O) We would recommend staying here many times over. Thanks for a great stay!
Jun 02, 2021
The grounds and campsite are very nice. Easy access with a big 5th wheel. Customer service could be a little better, but all was made right in the end.