Your Perfect Day in Streetsboro / Cleveland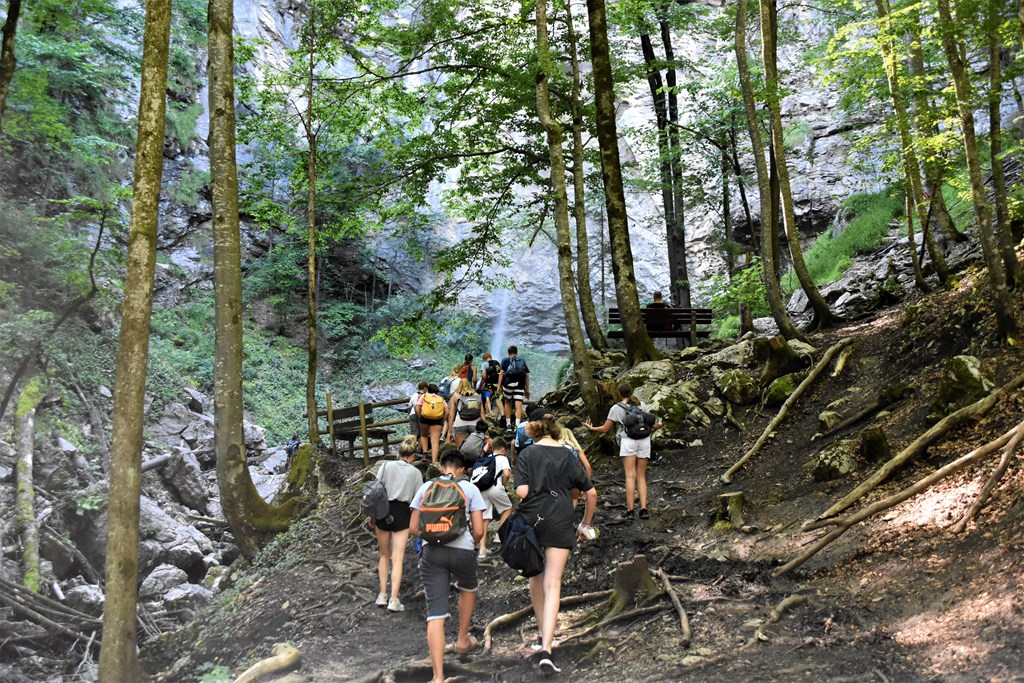 We are a family friendly campground located near The Rock and Roll Capital of the World and The Cuyahoga Valley National Park!
The Cuyahoga Valley National Park offers numerous hiking, biking, and paddling trails, scenic overlooks, picnic areas, bird watching, music, arts and plays. Enjoy an excursion through the heart of the park on the Cuyahoga Valley Scenic Railroad. Each trip is a different adventure filled with family fun, excitement, natural beauty and historic sights. Bike or hike the Towpath Trail in one direction and hop on the train on your way back!
Don't miss out on a once in-a-lifetime opportunity to visit the legendary Rock and Roll Hall of Fame. The world's only museum dedicated to the living heritage of rock & roll music. The museum located in downtown Cleveland, Ohio exists on seven levels, has over 50 exhibits, multimedia interactive technology and an incredible collection of rock & roll artifacts.
Music lovers can continue the adventure straight to a small town called Warren honoring Ohio native David Grohl. Weighing in at 900 pounds a piece, you will find the world's largest drumsticks! David Grohl Alley is a unique hidden gem and perfect extension of the Rock and Roll HOF.
Speaking of unique hidden gems, people from all over the world travel to Alliance to experience the magic and wonder of The Troll Hole Museum! Yes, we're talking a museum of colorful treasure trolls gracing every inch this vibrant space. The museum also holds the Guinness World Record's for Largest Troll Collection. Over 8,379 trolls and counting! Imagine seeing that beautiful burst of rainbow! Take a tour in person or online of this 14-room immersive museum!
America's premier sports showplace! The Pro Football Hall of Fame is a dynamic museum that is home to the Hall of Fame ceremony and the infamous Hall of Fame game. This five interconnected building includes a movie theater, a GameDay Stadium, which allows visitors to experience football as never before and interactive exhibits where football greats from the past and present are honored.
Visit and tour Ralphie's actual house from the classic film A Christmas Story! Across the street is a museum stuffed with movie props, original costumes, memorabilia and so much more.
Skip on over to the largest candy store in North America, b.a. Sweetie Candy Company! Sweeties carries classic candy, retro candy, bulk candy, wholesale candy, and much more! They're also home to 36 holes of miniature golf an old fashion soda shoppe serving ice cream, malts, shakes, and more!
Alas, you'll return to the campground where you will fall asleep under the stars with a smile on your face.
Let Streetsboro/Cleveland KOA be your base camp while you explore all of the delightful places and recreation options this area has to offer. There is something for everyone. Plan your visit soon. We can't wait to share our beautiful region with you.